Average Ratings
---
26 out of 30 people recommended this car.
---
Excellent!
by Themblues from S.F. bay area | July 5, 2015
Back in 2006, I sat in one of these at the S.F. car show. The seats were so comfortable I said to myself "one day I'm going the own this car." Fast forward 7 years, I find a 2007 with only 52K miles on it. Drove like a dream, everything looked good. So I went for it. Best. Decision. Ever. My Dad and I were dyed in the wool Lexus owners. I got a 2007 GS450H. I loved my Previous 1998 GS430, so how different could it be? Very. Not a bad car but not a great car. On to the S550. My dad has an LS460, so I have a good line of comparison. The powertrain in the Benz destroys the LS. acceleration is more pronounced, but the engines are equally smooth. Steering feels better in the Benz, but they are both electric, so there are small shortcomings there. Back seat room in unbelievable, even bigger than the LS with a much bigger trunk. My dad's LS doesn't have the Levinson stereo, so I can't compare it, but I did have a custom stereo in my GS430, and the Mercedes, while good, doesn't quite do as well as my custom MB Quart w/ 10" JL sub / Alpine amp did. But it's close. Dealer experience is much better than at the local Lexus dealer (which never really got high marks.) Have now driven the S550 13K miles and it's still a dream. My best friend is a salesman at a Honda dealer and he said he loves my car a LOT better than anything he has for sale. He said people would be stupid to pay for a new car when you can get a low-mileage S550 for the same price, However, it is (comparatively speaking) a gas hog, so some people will certainly shy away from it. I can tell you, it is well worth the cost in every respect. Electronics are a bit archaic being circa 2006 (no MP3 discs,) but you can plug in a 32gb SD to PCMCIA MP3 adapter and you are all set. Overall the best car I have ever driven.
Purchased a new car
Uses car for Commuting
Does recommend this car
---
CAN"T TOUCH THIS
by jamesneverdone from Memphis,Tenn | January 23, 2015
I got this car 2 years ago. I've been a fan of this brand for a while. I've driven the 500 models for while. This car has live up to the legendary 500 model. The drive is something that everyone should experience. There is nothing like it. Mine you it was a used model with 45000 on it had a rear lifter to leak that cost 350.00 to fix I though it would be more. Drove to Cinnci on one tank of gas 500 mile from Memphis at 75 miles an hour. Great gas mileage in this car. I've only put 4000 miles own the car in two years will last for sometime. Great car when you buy one remember that all used cars will need some type maintance on them
Purchased a new car
Uses car for Having fun
Does recommend this car
---
The best car in the World!!! :))))
by Horseinblack from Perris, CA | August 15, 2014
Love luxury cars with big engines... Had many of them in the past. But S class Mercedes is definitely the Best Car In The World!!! You will fell in love ones you will even will touch it. :)))) Buy the best! You deserve it!
Purchased a new car
Uses car for Just getting around
Does recommend this car
---
3rd owner
by Aces928 from Kings County, California | August 5, 2014
I had been planning on purchasing an S600 early next year. My plans were dashed when I found a 2007 S600 with 31K miles. The asking price was 38K. I drove 240 miles with my son and bought it. The original msrp was 144K. This car is like new. It is extremely powerful and empowering with all the technology you could ever want. I still haven't figured it all out. My boys are both over 6' tall and have all the legroom they could ask for. I have taken it to San Francisco and back from Kings County and absolutely loved the drive. I averaged 70 mph and 17 mpg. The GPS for a 2007 is excellent. Night vision, in the dash is beyond many current cars. The 510 hp engine is amazing. It is quiet and will push you into your seat. All four passengers have heated cooled and multiadjustable seats. The car quietly goes about it's business, even at triple digit speeds. I could go on, but I must admit, I found the car of my dreams and I am absolutely satisfied.
Purchased a new car
Uses car for Having fun
Does recommend this car
---
Disappointed
by First Lady from New Orleans LA | June 25, 2014
When I purchased the 2007 S550 hoping this would be my last investment in a quality car, not so , it's a car that always taking, you will never stop investing, you will pay for it over and over and over again, I understand maintaince but something is ALWAYS wrong or broke or need replacing,SO if you buy one be prepared to buy three Disappointed!!!!!!!!!!!!!!
Purchased a new car
Uses car for Just getting around
Does not recommend this car
---
Refuse to refund downpayments
by car buyer from Madison, tn | June 2, 2014
Nashville Speed Shop 5209 Pennsylvania Ave. Nashville Tennessee 37209 There are very unprofessional and selfish used car sales personnel working out of that Business. Mr. Adam C Rottero. Keeps customers deposit downpayment and refuse to return my down payment after i changed my mind within the three day business agreement. When i ask for my down payment back he refused to return it on May/05/2014
Purchased a new car
Uses car for Having fun
Does not recommend this car
---
S Class - the final frontier
by Obsessed and Deranged regarding a new car from Boston, MA | October 21, 2013
I out 149k miles over 9 years on a 2001 BMW 740i Sport. It was truly distinctive car. beautiful, responsive, a classic. I loved it. But, it was time from a reliability standpoint to find something else. I looked in vain for a 2009, 2010 BMW 750iX M Sport with less than 45k on it. Hard to find. I stumbled upon this 2007 S550 with 49k. The car looks new and drives like a complete dream. I have only put 400 miles on it so the options and buttons still have me baffled but it's a completely different experience and one that I am growing to love. I think my blood pressure is 20 points lower. I am nicer to the dog. I may have gone over to the very plush dark side. No wonder the rich love this car.
Purchased a new car
Uses car for Work
Does recommend this car
---
Great comfortable car-expect high cost to operate
by Car Buff from Des Moines, IA | August 11, 2013
I bought this 550s 4matic used 3 1/2 years and 50,000miles ago with 52,000 miles on it. This is the Designo model with a new cost of $111,000 purchased 4/2010 Mercedes Certified for $51,000 plus $4,000 to get 2 additional years added to the 1 year/ 100.000 mile Certified Warranty. Comfort of seats and ride is incomparable. Dynamic and Massage seats make it even better. Cooling seat function makes the hottest day comfortable in a suit. Handling is predictable but this is not sports car though it accelerates like one. The combination of 4-matic and the air suspension which raises the car means it goes in any snow though I put on snow tires in the winter for braking and steering safety. Night Vision is cool but I can't drive comfortably watching a Video screen. Sound system is great and plays music recorded on DVD so you can put your whole ITUNES library on a disk. The computer controlled system is intuitive, fast, flawless and easy to operate. Highway mileage is 26-27 mpg at 65-72mph. City mileage is 16mpg. I drove the car on a 2000 mile trip with trunk packed to the brim and 4 adults averaging 26.2 mpg. The massage front seats and reclining rear seats made the trip easy on the body with 4 hour stints between stops. Car now has 103,000 miles. I had the following covered under warranty: leak of coolant into cylinder (killed gas mileage till fixed); faulty brake caliper (rare repair); failure of heated driver seat cushion; failure of abs disabling car; failure of motor mounts causing vibration. intermittent failure of massage seats bladder(NOT COVERED). Since the massage seat is a common failure, that omission is inexcusable in a warranty this expensive. Car runs better than the day i bought it. Maintenance is expensive. New front brakes/rotors every 30,000 miles ($700); rear brakes/rotors every 40,000 ($550); Continental tires last 30,000 miles ($650); Oil & filter 10,000 miles ($150); brake fluid flush; Spark plugs at 100,000 miles. Looking back I guess maintenance wasn't so expensive in total given the level of comfort and quality it delivered. But I am glad I bought the extended warranty as I am pretty sure the repairs would have been real expensive.
Purchased a new car
Uses car for Just getting around
Does recommend this car
---
2007 S550 AMG Sport Package
by Mr. V from San Antonio, Texas | May 29, 2013
The S550 Mercedes Benz S550 is loaded with advanced technology equal to a commercial air line jet. fast with the best suspention of any car on the planet. Requires high maintenance. Mercedes Benz dealers overcharged customer for services. This will eventually destroy customer loyalty and trust in the product. finally this is a well engineered car with safety and build quality second to none.
Purchased a new car
Uses car for Commuting
Does recommend this car
---
great car
by hasan from | January 8, 2013
i bought it two years ago with 47k, now it has 90k. very good car, great enjoyable driving in high way, comfortable and stable even in high speed, i now speed driver, but it type of car that you need to look always at the speed Gage ether wise you may pass 120 mile without notice. within two years and more than 40000 miles, the car needs only normal maintenance, such as engine oil filter, break pads, battery and such on.
Purchased a new car
Uses car for Commuting
Does recommend this car
---
People Who Viewed this Car Also Viewed
Select up to three models to compare with the 2007 Mercedes-Benz Maybach S600.
2017 Cadillac CT6
Starting MSRP
$53,495–$87,495
Compare
2013 GMC Yukon XL
Asking Price Range
$24,363–$48,831
Compare
2015 Lexus RX 350
Starting MSRP
$40,970–$50,220
Compare
2008 Cadillac DTS
Asking Price Range
$5,253–$15,801
Compare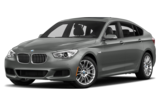 2016 BMW 535 Gran Turismo
Starting MSRP
$60,900–$63,200
Compare
Featured Services for this Mercedes-Benz Maybach S600