The only reason I think Mercedes-Benz built the S63 AMG was to show the world it could.

Why else would the luxury carmaker pack more than 500 horses under the hood of a car with as much room in the leather-encased second row as the front?

But don't mistake the bravado this car brings as empty bragging; this is one mean machine. It will lull you into a sedate cruise with its sumptuous interior before scaring the bejesus out of you with its street-handling power and prowess.

The S-Class, renowned for luxurious technology in Mercedes flagship sedans, and AMG, the German word for uberhot rod, have created a vehicle with more science than the first U.S. moon landing and more pampering than a five-star resort.

The S63 AMG will rub your back, cradle you in fast turns, blow the doors off anyone next to you at a light and handle all of those tedious driving things like monitoring your speed and dialing your cell phone. Normal people use pedals to accelerate and brake; S63 drivers flick one switch and let the car do the work. Sit back and enjoy the ride, Mein Herr.

The S63 AMG may cost more than the U.S. first moon landing as well. My test vehicle came in at $149,000 or $4,000 less than the median home price in Michigan, according to the U.S. Census. Yes, it's expensive, but, man, is it fun.

It's also a glimpse at the future of the automotive world, with things like dynamic driving bolsters, adaptive cruise control and even night-vision camera.

While many of those devices may be unavailable to the unwashed masses like you and me, eventually, we'll get to see them. Mercedes has used its S-Class to develop firsts that find their way into everyone's car. Air bags and electronic stability control are just two S-Class firsts.

Hit the gas and go This S-Class is the first to have Mercedes AMG's 6.3-liter silicon-aluminum alloy V-8. A naturally aspirated, variable value timing brute, Mercedes-AMG, the performance branch of Mercedes, has created a hand-made engine with 518 horsepower and 465 pound-feet of torque. It's mated with Mercedes' seven-speed electronically controlled transmission, which includes AMG SpeedShift and paddle shifters. Acceleration is smooth and clean -- exactly what you'd expect. Hit the gas, and go.

The only thing holding this beast back is the car's own mass. With a curb weight of nearly 4,700 pounds, the sedan felt surefooted but a little heavy on the highway. That's the point for a sedan designed to cruise on Germany's Autobahn. Sadly, there is no equal surface in North America.

The speed-sensitive steering feels nicely weighted at slow or high velocity. It stiffens while cruising, but still allows a nice return to center at slow speeds around town. Lesser cars tend to feel too loose at lower speeds. Feedback is excellent, even when taking an exit ramp too quickly. The car's 20-inch tires stick to the road like Krazy Glue to your fingertip. With an electronically limited top speed of 155 mph, the S63 AMG is sure and true.

So is the ride, which uses Mercedes high-tech active body control, a system of 13 sensors and hydraulic servos to manipulate the car's four-wheel independent suspension. Sure, that sounds like a lot of mumbo jumbo, but what it does is eliminates the car's body from rolling. It's amazing, and also why you need Mercedes dynamic driving seats.

The 14-way adjustable electronic seats have bolsters that push out to hold you in place as you take a turn. After all, the car's body isn't rolling and it wants to keep you in your seat. It takes some getting used to. When you first turn them on, it feels like a soft kidney punch during a sharp left or right.

That's not even the best part of the seat, much less the best part of the interior.

The leather seat will also give you a massage. Just click on one of four settings and enjoy. While the Lexus LS 460 will give a massage to the executive in the second row, this Mercedes lavishes the driver and front seat passenger. And if you have this car, the only place you want to sit is behind the steering wheel.

Posh and sophisticated Inside, the S63 AMG is posh and sophisticated. Its lines are clean and the hand-polished burl walnut adds to the car's elegance. Decorated with AMG badging on the seats and floor mats -- gentle reminders that you're in a sports-tuned vehicle -- the interior feels purposeful. The eye is drawn toward the adjustable 8-inch navigation screen, where most of the controls function with Mercedes single-control knob on the center console. Known as Command Control, it is easy to use and quickly becomes second nature.

The sedan is comfortable, boasting 41.9 inches of legroom in the front and 42.3 inches in the back. Much of that room is a product of the car's 205-inch overall length. It has a wheelbase of 124.6-inches and a 63-inch track -- the kind of measurements that ensure smooth performance.

Perhaps the most interesting feature is the Distronic Plus radar cruise control. It's a remarkable piece of technology that tracks the cars in front of you and adjusts your car to their speed. The car can bring you to a complete stop without requiring you to ever touch the brake.

It takes a leap of faith to trust the system over your instincts, but once you get used to it, it's astonishing. Just set a speed limit and the car does the rest. I found only a couple kinks. When the highway bends, sometimes the radar loses track of a vehicle ahead of you and speeds up, unnerving any driver who can see what the machine can't.

Also, because the Mercedes will only let you follow at a safe distance, the gap between you and the leading car is big enough to allow a couple of cars to squeeze in. Often, other drivers fill in that space and the system then slows you down again to create a safe distance. It's a little frustrating but still cool.

During some traffic trouble on Interstate 75, I was able to drive in bump-and-grind traffic for nearly five miles without ever touching the brake or gas, even at speeds under 10 mph. As long as the car doesn't come to a full stop, it will keep driving. Just sit and steer. (If you stop, you need to touch the gas pedal again to start the car moving.)

Using the adaptive cruise control means you don't have to cruise by push button, estimating when to turn off the cruise control and then reset it. It will easily prevent you from ramming into the back of someone if you're distracted. The disadvantage is that it's easier to become distracted.

Melding two extremes The exterior is also distracting to other drivers. Its clean smooth lines remain muscular and aggressive, exactly what you'd expect with an AMG. The four chrome-tipped exhaust pipes and special AMG rear bumper and side air vents also show off this car. It's aggressive enough looking to mean business, but classic enough to fool an unsuspecting bystander.

In a way, this Mercedes is built for both the affluent enthusiast and the unsuspecting affluent car consumer. Its extravagances appeal to one shopper and its muscle-bound racing remains uncompromised.

The Mercedes S63 AMG melds the two extremes perfectly. Mercedes may have built this AMG to show off, but ultimately, it's the S63 AMG owners who will get to boast.

Extras

2008 Mercedes-Benz S63 AMG

Type: Five-passenger luxury sports sedan

Price*: Starts at $127,775

Engine: 6.3-liter V8, 518-hp, 465-lb-ft torque

Transmission: 7-speed automatic, with paddle shifters

EPA mileage: 11 mpg city / 17 mpg highway; runs on premium fuel.

Notes: This high-end vehicle will remain exclusive because of its price.

*Includes $775 shipping.

Scott Burgess is the auto critic for The Detroit News. He can be reached at sburgess@detnews.com.


---
People Who Viewed this Car Also Viewed
Select up to three models to compare with the 2008 Mercedes-Benz S-Class.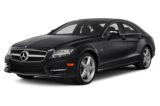 2014 Mercedes-Benz CLS-Class
Asking Price Range
$32,517–$72,669
Compare
2013 Porsche Panamera
Asking Price Range
$40,569–$87,105
Compare
2012 Jaguar XJ
Asking Price Range
$29,537–$49,201
Compare
2015 BMW 760
Starting MSRP
$141,200–$141,200
Compare
2009 Lexus GS 460
Asking Price Range
$23,490–$23,490
Compare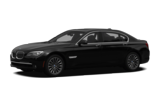 2012 BMW 740
Asking Price Range
$24,692–$44,080
Compare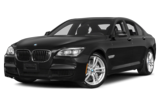 2015 BMW 750
Starting MSRP
$87,300–$94,000
Compare
2008 Land Rover Range Rover Sport
Asking Price Range
$14,276–$25,916
Compare
Featured Services for this Mercedes-Benz S-Class