Few things are more frustrating than being stuck in traffic in a car as fine and fast as this week's subject automobile, the 2009 Mercedes-Benz S63 AMG high-performance sedan.

It's a cruel joke.

You are trapped in a car with a base price of $131,350, surrounded by substantially less-expensive metal. Neither you nor your fellow motorists are going anywhere fast. More often than not, you aren't even moving.

But you are paying a bigger penalty. In city traffic, your S63 AMG averages 11 miles per gallon. Please note the word "averages." In traffic jams, frequent occurrences in cities such as the District and New York, you get even less. And that's in a car that requires premium unleaded gasoline.

Highway mileage isn't much better at an average of 17 miles per gallon, which falls considerably lower than that on roads such as the Capital Beltway and Interstate 95 south near the Springfield Mixing Bowl, aggravating swirls of concrete that seem more designed for parking cars than speeding them along to their destinations.

I neither expect nor solicit sympathy here. Anyone who can buy a car priced well in excess of $100,000 shouldn't complain about the cost of fueling it. I understand. But that isn't the point.

It's the real-world infringement on automotive fantasies that upsets me. It's like being brutally awakened from a pleasant dream -- over and over again, with happiness promised but seldom delivered.

The S63 AMG is one of the world's most beautiful, best-engineered automobiles -- a rear-wheel-drive sedan endowed with a 6.3-liter V-8 engine that develops a maximum 518 horsepower and 465 foot-pounds of torque.

That's a lot of oomph! In this case, it's oomph accompanied by the romance of hand-built craftsmanship. That engine is lovingly, painstakingly, manually assembled -- piece by piece -- by skilled tradesmen at AMG, the Mercedes-Benz high-performance group.

The acronym reflects the surnames of the engineering partners who founded the group -- Hans Werner Aufrecht (A) and Erhard Melcher (M) -- in Aufrecht's hometown of Grossaspach (G), Germany.

AMG, now located in the German town of Affalterbach, began life as AMG Engine Production and Development in 1967 in a world much different from the one we inhabit today. There was little talk of global warming back then. Speeds on Germany's Autobahn were mostly unrestricted, even near urban centers. Automotive journalists worldwide hungered for a chance to get to Germany to drive a top car at top speed on the world's finest, fastest highway.

Those days are gone. Nowadays, the easiest way to get a pricey traffic ticket in Germany is to ignore speed limits near urban areas. Lawbreakers will be photographed, found and fined.

Now, there are tough environmental laws reflected in levies on automobiles whose tailpipes emit more carbon dioxide and other smog-causing pollutants than the law allows.

In the United States, a car such as the S63 AMG is freighted with a $3,000 federal gas-guzzler tax at new-car purchase. Also, there is a potential social cost, such as the reactive opprobrium served up by the economically frugal, the unemployed and otherwise job-threatened in a frighteningly troubled economy, and the environmentally righteous.

It all sort of takes the joy out of sitting behind the wheel of a sumptuously leathered automobile such as the S63 AMG -- sort of.

The human spirit is wondrously vulnerable to seduction. There is a degree of greed and lust in all of us. There is an itch we must scratch, if it is at all possible for us to do so and get away with it.

The world turns on such desire. Empires rise and fall because of it. It generates our poetry, novels, theater, music, dance and fine art. News organizations could not exist without it.

So, it is in celebration of Grand Desire, the possibility of fulfilling it on some lonely road for however brief a moment, that, despite its many real-world limitations, I toast the Mercedes-Benz S63 AMG high-performance sedan. Here's to one hell of a car!


---
People Who Viewed this Car Also Viewed
Select up to three models to compare with the 2009 Mercedes-Benz Maybach S600.
2010 Chrysler 300C
Asking Price Range
$7,360–$23,540
Compare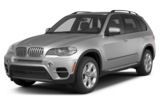 2013 BMW X5
Asking Price Range
$26,382–$44,298
Compare
2016 Lexus RC 300
Starting MSRP
$42,610–$42,610
Compare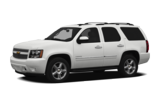 2011 Chevrolet Tahoe
Asking Price Range
$17,728–$36,608
Compare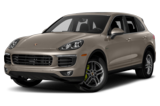 2016 Porsche Cayenne E-Hybrid
Starting MSRP
$77,200–$77,200
Compare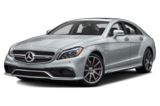 2017 Mercedes-Benz AMG CLS
Starting MSRP
$108,900–$108,900
Compare
Featured Services for this Mercedes-Benz Maybach S600