I used to chuckle at Mercedes-Benz drivers. To me, the sight of the cars either meant a rolling midlife crisis or something comparable to a weekend duffer bringing a $6,000 set of clubs to the public golf course. I mean, do you reallllllly need all that? Now, after having driven a string of Mercedes-Benz automobiles, I've become one of those motorists I used to laugh at. It must be some kind of Mercedes virus -- either that, or prolonged exposure to the automaker's luxury loaded cars prompts a bizarre addiction to the point where you find yourself saying things like, "What, no navigation system in this one? How gauche!" At any rate, those who long for Mercedes' storied engineering happily have many choices -- from the merely pricey to the obscenely expensive. Here's a look at the models I have sampled from the Mercedes lot: 2001 C240 sedan It's a cute little five-passenger model from the C-Class. Oh, and it's a steal in Mercedes terms with a manufacturer's suggested retail price of $29,950. Oh, sure, it has a comparatively humble 2.6-liter V-6 (168 horsepower), but it's loaded with enough standard goodies to put your American-luxury-car-owning neighbors to shame. Leather seating inserts, wood interior trim, auto-dimming mirrors, stop-on-a-dime four-wheel disc brakes and front/rear crumple zones are just a few of the perks. The V-6, by the way, more than handles what the local roadways dish out (sequential multipoint fuel injection helps, of course), and the C240 can be dressed up with various four-figure options to make it a more-worthy road warrior. Even with the base $29,950 version, you still get top-drawer M-B engineering, and the technicians at the elegant Mercedes-Benz service centers give you the same attention as those drivers bringing in six-figure-priced machines. People prowling for an entry-level Mercedes will have more to cheer about soon as the C-Class Coupe reaches American shores in numbers. That will be a bargain-basement offering among Mercedes vehicles, starting around $26,000. 2001 S55 AMG sedan To be precise, it's a five-passenger sedan with a long wheelbase (121.5 inches). But it's a light year removed from the C240, with the "AMG" designation being the tip-off. AMG is M-B's high-performance division, and in the S55, that translates to a 5.5-liter V-8 laying down 354 horsepower and 391 pounds/foot of torque (at only 3,000 revolutions per minute). The standard package also includes an active suspension, ultra-fancy 18-inch alloy wheels, a 10-speaker premium Bose sound system with CD changer, 14-way power-adjustable front seats and a power telescoping steering wheel. And there's the pleasure of watching a sports-car-driving wacko disappear in your rearview mirrors when you apply the power to your classy looking family sedan. Please note, this kind of S-Class pleasure c osts $99,645 on the bottom line. That's with zero options, a $645 destination/delivery charge and a $1,000 gas-guzzler tax. 2001 S600 sedan Still trying to digest that sticker price on the S55? What's the big deal? Here's another S-Class five-passenger sedan with a long wheelbase, but with a 362 horsepower V-12 and a navigation system, the sticker price jumps to $115,945. Putting a right foot deep into an accelerator hooked up to a V-12 is an experience every motorist should experience at least once. It almost makes the drawbacks worth it. Those would be fear of parking within 10 feet of other vehicles, insurance bill terror and an overwhelming urge to rush outside every five minutes to see if anyone has put a ding in your car. One other thing: The car has so much on it that it will take you at least three months to master every tech goodie explained in the owner's manual. 2002 SL500 coupe Here we g Much more reasonable. This SL-Class coupe/roadster carries two passengers and starts at only $83,800. I know what you're thinking. This is a rich person's toy. You're 100 percent correct, and what a toy it is! Nothing stirs the automotive journalist's soul like having momentary possession of a vehicle utterly beyond the reach of his income. For those fortunate enough to pay the fare, the SL500 package includes a 302-horsepower V-8, independent damper struts on the front, rain-sensitive windshield wipers, headlight washer/wipers and a security system that does everything but write up an arrest report on the prospective offender. Throw in an extra $2,500 for a "Silver Arrow Edition" option, and you get amenities such as a bulletproof silver paint job, a six-CD changer and six-spoke wheels so dazzling that sunglasses are mandatory equipment for viewing. 2001 CL600 coupe This is the ultimate in the Mercedes-Benz test-model lot. The mother lode. The Holy Grail. The four-passenger coupe with a 362 horsepower V-12, the full range of techno goodies and a 600-pages-plus owner's manual that only those with advanced degrees in automotive engineering will fully understand starts at $117,200. My test model was dressed up with perks that included a tire pressure-monitoring system, an electronic trunk closer, "Distronic" adaptive cruise control (which automatically adjusts for distance between vehicles while in cruise control) and AMG-added enhancements that brought the bottom line to $127,895. To be honest, the entire time I had this test model I lived in fear of runaway shopping carts and no-look lane changers. Motorists with more money and bravery than I should know that this coupe represents just about the highest level of current automotive evolution. 2001 CLK320 cabriolet Ah, a nice way to finish our tour -- a delightful four-passenger droptop with a comparatively easy-to-take MSRP of $48,900. Getting those two passengers into the back of the CLK320 might be a neat trick, but virtually everything else on this joy ride pleases. Handling for a low-range-priced Mercedes was outstanding. The softtop with a 215 horsepower V-6 held high-speed turns better than the new-for-2002 Lexus SC 430, which starts at $58,455. Golden State motorists who like to take that dream Big Sur coastal drive on Highway 1 south of Monterey take note: This might be the best car out there for that trip.
---
People Who Viewed this Car Also Viewed
Select up to three models to compare with the 2001 Mercedes-Benz SL-Class.
2006 Mercedes-Benz CLK-Class
Asking Price Range
$5,605–$19,321
Compare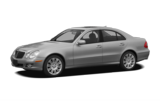 2007 Mercedes-Benz E-Class
Asking Price Range
$5,314–$21,154
Compare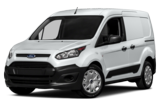 2016 Ford Transit Connect
Starting MSRP
$22,675–$29,300
Compare
2008 Cadillac XLR
Asking Price Range
$15,548–$63,224
Compare
2012 Nissan Murano
Asking Price Range
$14,394–$26,902
Compare
Featured Services for this Mercedes-Benz SL-Class