Average Ratings
---
18 out of 20 people recommended this car.
---
Maintenance Plan
by Zeet from Dutchess County,ny | December 24, 2012
Surprise surprise. My mini had a 100k maintenance plan remaining when I took it to get serviced they did a ton of work at no charge. Just make sure the car has original parts or they wont do the work as part of the maintenance. Great car !!!
Purchased a new car
Uses car for Just getting around
Does recommend this car
---
Good saver gasoline sportive car!
by Pa1ma2sas3 from Lyndhurst, NJ | November 24, 2012
Excellente performance, very good over highways and specially in gasoline. I used always 93 to have the best efficience of the motor. The car tires are wonderful went the road is slippery or with snob. The heat work wonderful over the cool day And I open the roof even with cool weather! I switch from a Audi to the Mini Cooper S John work convertible!
Purchased a new car
Uses car for Commuting
Does recommend this car
---
After One Month
by Sooner Ed 3 from Riverside, CA. | June 4, 2012
I purchased my one-owner 2007 Mini ""S" a month ago. So far I am well pleased with the vehicle. It was/is in very good condition both inside and out. The previous owner took very good care of it. I have had several other sports cars and would rate the MINI one of the two best. Having traded my '02 Dodge Ram needless to say I'm thrilled with the gas milage. It is a "hoot" to drive. So far; so good !
Purchased a new car
Uses car for Having fun
Does recommend this car
---
Mini Lover
by Mini baby from Pittsburgh, PA | May 9, 2012
This purchase was a great move. The Mini does everything that it is advertised in doing. Gas milage is superb even in everyday traffic. How is it that now when in a traffic jam I still smile? This car puts a smile on your face and it just stays there. Buy one you won't be dissapointed.
Purchased a new car
Uses car for Commuting
Does recommend this car
---
Outstanding
by PHF from mass | March 10, 2012
Quite simply one of the best cars I've ever owned. Given it's made by BMW you can you really feel the quality and effort that has gone into the car. I've owned three of these now and have never had any reliability problems, but then I take care of cars, I'm not one of those people who never check the fluid levels or tire pressures then moan like crazy when it brakes down. Help yourself people, look after your own cars for once. Would I buy another mini - oh yes! Would I recommend them - oh yes! 5 star car all round.
Purchased a new car
Uses car for Commuting
Does recommend this car
---
LOVE this car
by Mini Lover from Philadelphia, PA | January 17, 2012
Minis have a reputation for being unreliable, but I've never had an issue with mine. Its fun, adorable, cool, and great on gas - what more could you want? The performance of the Cooper S is stellar. I DARE you not to smile big when you throw this thing into 6th gear or turn a sharp corner. It may be small, but it hugs the road beautifully. I also found that this car holds a lot more than one would believe. It looks small, but put the back seats down and you could do some reasonable hauling. I also felt confident in the elements in this car - snow, rain, etc wasn't a major problem.
Purchased a new car
Uses car for Just getting around
Does recommend this car
---
do your homework, get to know your dealer
by Sports Car Enthusiast from upstate NY | January 17, 2012
I have only had this vehicle for 3 months, but no problems so far. In retrospect I did not do enough homework prior to making the purchase. I am very impressed w/ the performance and the fuel mileage of the car, the fact that it's a known issue that it consumes oil at a much higher level than average causes concern. If the previous owners had let the oil get low, I will have engines problems sooner rather than later. Also, with a higher performance car, if not driven properly the clutch can wear quickly, my clutch seems to be worn but ok. Bottom line, I have learned these things after purchase, and would feel much better if I had it professionally evaluated and had the VIN run prior to purchasing.
Purchased a new car
Uses car for Just getting around
Does recommend this car
---
least reliable car i've owned
by unreliable from nc | January 2, 2012
At 35k the repairs started and they are all expensive. Loved driving the car, but would never buy anything with bmw on it again.
Purchased a new car
Uses car for Just getting around
Does not recommend this car
---
Pocket Rocket
by Old Gearhead from Detroit Suburbs | November 15, 2011
Six speed tranny, panoramic sunroof, heated seats, and more, with 77,000 miles on the ODO, purchased September 2011. > The Mini Cooper S is a blast to drive! It's more like a go-cart with amenities. Very quick, handles great, good fuel economy, lots of room for two large people (and a couple of small contortionists in back) and great retro/iconic styling. I'd givei it five stars for all the above features and for the positive comments I get from friends and strangers. Many wonder how I can get my large frame (6'3" and 255 lbs.) in and out of such a small car. Answer: It's easy! The doors are wide and tall, and they swing about 90°. > However, I do have some nits to pick. The audio system is so anti-intuitive, I almost never change the station! I even had to consult the manual to turni it on and off! Other instrument panel controls and displays are similarly difficult to operate. The Mini's ride is very harsh. It is equipped with runflat tires and I am convinced the busy ride is at least partially due to these very stiff sidewalled tires. I thought of changing to non-runflats, but there is no spare and no place to mount one due to the S model's exhaust configuration. I have numerous dash and interior rattles that are easily activated by minor road imperfections - even relatively smooth tar strips can excite the rattles. Significant pumps may loosen dental fillings! Fuel economy is great (35 - 38 MPG)if you are careful to up-shift at about 2000 rpm and keep the highway speed below 70 MPH. However, if you are going to drive it like the "Lil Ol' Lady from Pasadena", why buy a pocket rocket? I generally average about 31 - 32 MPG in combined city/hwy driving and I only get the turbo really twisting about half the time. > Bottom line: It's far from perfect, but the smiles per mile make the negatives almost disappear!
Purchased a new car
Uses car for Just getting around
Does recommend this car
---
Incredibly Cute and Sporty!
by MINI Lover from Tacoma, WA | November 9, 2011
I've wanted a Mini for years and when the opportunity arose, we purchased one last July. 2007 MINI Cooper S 3 Dr Hatchback, 4cyl. 1.6 Turbocharged Automatic in Astro Black Metallic with black/dark gray interior. We have not regretted our decision! One thing that struck me as they look so little from the outside, but once inside I was suprised at how roomy it is in the front seats. Back seats, once settled in, are not bad either. I also like that the back seats fold down for extra cargo space. Our Cooper S is a joy to drive, very powerful and fast. So far I have not felt the need to hit the Sport button, although I did try it out once and almost got thrown into the back seat. This car has got "gitty-up and go" power! Ours came loaded with pretty much everything, heated seats, cruise control, am/fm cd player, a/c, leatherette upholstery, sun/moon roof, mp3 and satellite radio, 16' alloy wheels, to name a few of the many features. Coming from an old beater, 1975 Ford Maverick 4 Dr, well you can only imagine how thrilled I am to have one of the sportiest, cutest and well performing cars out there on the road today. I am in love.T
Purchased a new car
Uses car for Just getting around
Does recommend this car
---
People Who Viewed this Car Also Viewed
Select up to three models to compare with the 2007 MINI Cooper S.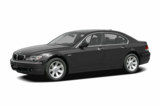 2006 BMW 750
Asking Price Range
$6,264–$18,252
Compare
2013 BMW X3
Asking Price Range
$20,087–$36,583
Compare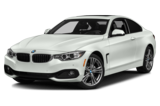 2016 BMW 428
Starting MSRP
$41,850–$52,000
Compare
2006 Mercedes-Benz CLK-Class
Asking Price Range
$4,715–$18,379
Compare
2001 Ford Mustang
Asking Price Range
Price Coming Soon
Compare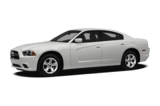 2012 Dodge Charger
Asking Price Range
$9,325–$28,901
Compare
Featured Services for this MINI Cooper S