Average Ratings
---
9 out of 9 people recommended this car.
---
Love it so much I had to get 2!
by EV Zealot from Memphis, Tennessee | July 17, 2015
My first electric car was the Chevrolet Volt, which runs the first 40 miles on electric then switches over to gasoline. The Mitsubishi i-Miev was our second EV. Real world is 65-70 miles range, or 55-60 with A/C running. This car is fantastic! but unfortunately, most Americans can't wrap their head around this car, which makes it a poor seller. This car excels at what you do most with your car. Take you to work and back! Or run errands, go to the store, or haul stuff! Interior is well designed with a lot more room than you'd think from looking at the outside of the car.Easiest car to park on the planet! Everything you need, nothing you don't need. It's strange design, Electric fuel and tiny size keep it off most people's radar which is a shame! We bought ours used with low miles at a fantastic price (Which is the only way to buy this car that makes sense IMHO). Our car payment is less that we used to spend for gas for our old car. Budget wise that makes the i-Miev a "FREE" car. We love it so much we just bought another one (gently used) for our daughter, so now we have three electric cars! A Volt and two i-Mievs. Life is good and we don't like to waste time at the gas station. Beware what it's not good for: If you're looking for a road car...Forget it! It doesn't do that!
Purchased a new car
Uses car for Just getting around
Does recommend this car
---
This car is fun to drive
by Myev from Buffalo NY | July 9, 2015
Fun to drive and only costs less then 2 cents per mile to drive. Love this car zero to 30 time is very respectable. love to drive in stop and go traffic. Not as lice on the highway. 85 city 55 highway is what I estimate. can be charged in about 4.5 hours using a 30 amp 220 volt j1772 charger. I installed a blink hq charger works great. Easy to park and turns on a dime. I think I am the only person to own one of these in buffalo NY. This car has one of the best battery maintenance I have seen. It should translate into a longer lasting battery. Worth the buy.
Purchased a new car
Uses car for Just getting around
Does recommend this car
---
An excellent electric car
by New Electric Car Driver from Saint Petersburg, FL | July 15, 2014
The Mitsubishi i-Miev is an excellent electric car! I purchased my i-Miev approximately 6 weeks ago and I am extremely happy with the car. By purchasing the car very lightly used I was able to maintain the same car payment as my previous gas car while enjoying far lower operating costs. No gas, very little maintenance! And if you do need maintenance Mitsubishi 100% stands behind its products. If you routinely drive 50 miles or less per day you should have an electric car, and the i-Miev is the best electric car for the price.
Purchased a new car
Uses car for Commuting
Does recommend this car
---
I'm amazed
by Barry from Idaho Falls, ID | July 2, 2013
The chairs are more comfortable than my [other vehicles] I had. I was surprised how light the back bench was when I was checking out the stashed tire repair kit. The performance is extremely peppy around town and still does 80mph on the freeway (um… for passing reasons…). This is a great duty and around town car. If you want to go cross country, it's not made for that. In the summer I've been getting close to 80miles/charge. People sure notice the styling. It sort of says "I'm all electric". The interior is basic; which is no problem for me. With the big sale plus the fed tax credit, this becomes cheaper than the cheapest gas cars. And then there's no more gas fillups! Electricity is cheaper than gas. No more oil changes. The only maintenance is check your tires, brakes, washer fluid, brake fluid, and motor coolant fluid. No more timing belts! No more spark plugs, spark plug wires, tuneups. No more catalytic converters! I like the 100,000 mile battery warranty. And these vehicles have been out in the world since 2009 with hardly any problems. Each battery cell gets charge to 3.9V. That's probably why they last longer than the [other competitor] who charge to 4.1V and now have to lease their batteries. I don't miss the gas stations.
Purchased a new car
Uses car for Transporting family
Does recommend this car
---
Love this car.
by CaMiEV from San Diego | April 6, 2013
I loved this car for short trip around the city. You can zip in and zip out very easily. We have 2 kids so it work out perfectly. The back seats are big even with the 2 car seats. The car is tall for more head room. Great visibility. You fell like you drive a SUV MiEV advantage for Leaf as I see it: More cargo, fun looking shape, better battery, cheaper (with all promos for US market). Leaf compete well and won this round, but here is your chance to own an EV for very good price. Many used one I saw sell for 15K-18K. Suppose you buy MiEV for $21500. Take $9500 tax credit in CA. So your cost in only 12K. You can drive for 2 years and sell back about 15K. That is a deal.
Purchased a new car
Uses car for Transporting family
Does recommend this car
---
I Love This Car
by Plug Me In from Los Angeles | November 19, 2012
This is a great "get around" car. I drive a 40 mile round trip commute and charge up my i-MiEV overnight from a regular house electric outlet. No gas, no oil changes and get ride. If you're looking for a great SECOND car, this is it.
Purchased a new car
Uses car for Commuting
Does recommend this car
---
Fun to Drive Go Getter
by sandman from Montreal, Quebec, Canada | September 4, 2012
Very versatile comfortable car, on the commute, running chores, or out to dinner, you get there economically and in style. Once you are familiar with the distances you drive on your regular routes, The range limit anxiety is gone Then you get comfortable planning longer & longer trips with stops using public charging stations. Two drivers, 5000 km in 2 months, and we're loving it
Purchased a new car
Uses car for Commuting
Does recommend this car
---
A Great Car
by MIEV from San Antonio, TX | August 26, 2012
The i-MiEV is not getting the respect it deserves. It is a fine car. It is great for in town use, and the cost to operate is extemely low. Go test drive one.
Purchased a new car
Uses car for Just getting around
Does recommend this car
---
The EV is back and with a vengeance
by Niagara EV Driver from Niagara Region, NY | August 14, 2012
I have owned this car for six weeks and have enjoyed every minute of it. There is nothing like drivng an electric car, they are so smooth, quiet and comfortable. Not having to pay for gasoline or routine maintenance is a huge reason I bought this car. Mitsubishi did an outstanding job on bringing this car to North America, we get a wider version that is safer and more comfortable and gets a great NHTSA rating of 4 stars. This car is fully equipped with all of the latest safety technology like six airbags and active stability control. I use the car for my daily commute of 45 km (27 miles) each way putting on over 100 kilometers daily and still have plenty of range left. The car is very quiet and comfortable for this type of driving, I like the interior is like the op art funky seat fabric. I don't find anything cheap or lacking in this car. It may not be as fancy as the competitors but I'm also not paying $6k more for those fancy features. I got it a great price and took advantage of government subsidies to pay for it. Along with my trade in and the amount I used to pay for gas, this car is very affordable. The amount I used to pay for service is now money I can put towards going out more often.
Purchased a new car
Uses car for Commuting
Does recommend this car
---
People Who Viewed this Car Also Viewed
Select up to three models to compare with the 2012 Mitsubishi i-MiEV.
2017 Volkswagen Golf SportWagen
Starting MSRP
$21,580–$29,970
Compare
2016 Lexus ES 350
Starting MSRP
$38,100–$38,100
Compare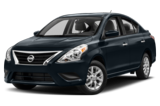 2017 Nissan Versa
Starting MSRP
$11,990–$17,140
Compare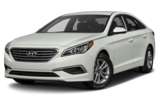 2017 Hyundai Sonata
Starting MSRP
$21,600–$34,350
Compare
2011 Nissan Juke
Asking Price Range
$8,987–$16,503
Compare
2009 Honda CR-V
Asking Price Range
$8,551–$17,111
Compare
2017 Dodge Journey
Starting MSRP
$21,145–$33,845
Compare
2017 Lexus ES 300h
Starting MSRP
$41,820–$41,820
Compare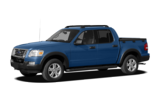 2009 Ford Explorer Sport Trac
Asking Price Range
$10,929–$25,949
Compare
Featured Services for this Mitsubishi i-MiEV