Average Ratings
---
17 out of 19 people recommended this car.
---
LANCER IS COOL
by Tim S. from Leesburg, VA | July 31, 2014
I'm getting ready to go to college next year and I traded my Armada for this Mitsubishi . Saving gas will come in handy. Michael Fletcher was our sales Consultant and he made the transaction effortless. Highly recommend Browns Dulles Nissan.
Purchased a new car
Uses car for Just getting around
Does recommend this car
---
Great powerful 4x4 turbo machine
by Snow White from New York New York | June 22, 2013
Great car specially if it comes from Japan. Thanks to this car I have more room to travel with family members.
Purchased a new car
Uses car for Just getting around
Does recommend this car
---
Redo all the information on this car... seriously.
by Kuemyster from Troy, Michigan | October 27, 2012
-The car cannot be 5 speed and 6 speed -The car cannot be a GSR model unless imported (Japan Only) -Only "MR" is the top of the line U.S. market version -6 speed manual trans means its automatically a MR, unless trans was taken from an MR
Purchased a new car
Uses car for N/A
Does not recommend this car
---
Best Car for the money
by CndrJay87 from Chicopee, MA | September 20, 2012
I recently have driven a 2007 Honda Civic Si sedan. Great little car for the money. I traded it a couple weeks ago after 4 years of no issues at all for a 2008 Mitsubishi Evolution GSR. There is no comparison this vehicle is a great performer while still maintaining decent fuel economy. Starting at $34,500 brand new with a 2.0L Turbocharged motor producing 291hp and 300lbs trq this car is an absolute monster.
Purchased a new car
Uses car for Just getting around
Does recommend this car
---
Super fast racing machine
by Simon from Lansing | July 31, 2011
Got a used black MR 5 month ago. The car got tuned already its about 420 HP. Very fast on the road and great steering wheel reflection. It feels like she could race nearly any car on the road. I beats BMW M3, M5 and shelby GT in street drag, very close to a Nissan GTR. Its really dont spend much money on service, mostly changing the oil. Thebad about it is its gas tank is only 12 gallons . Got fills up the gas every 150 miles. And the stock tires are really noisy. All in all, a great perfomance car at a reasonable price
Purchased a new car
Uses car for Just getting around
Does recommend this car
---
Evo's are the best bang for your buck
by Sports car lover from new york, NY | March 20, 2011
They can be as fast as a lambo and cost a 10th the price. They handle as well as a Nissan GTR and are half the price. What more is there to say?
Purchased a new car
Uses car for Commuting
Does recommend this car
---
This is my second Evo..if that says anything
by My EVO X 2008 from Peoria, AZ | March 8, 2011
I Had and Evo VIII and sold it and ever sinceI sold it. I could never find a car close enough or even good enough as the Mitsubishi EVO's. Great car's and community. I would definitely recommend this car to any car lover. The car that nobody know's about. -B
Purchased a new car
Uses car for Commuting
Does recommend this car
---
Evo Vs STi
by Evo driver from Vermont | December 2, 2010
The Evolution: Lets starts off with the bad! The gas tank is about the size of my brain SMALL! I swear every 150 miles I am filling up the 12 gallon tank with the beautiful 93 octane. I get about the same mileage as the STi unless I am driving it hard with the worst I have had around 15 mpg, but that is driving it hard for a short amount of time then parking it. The interior feels kinda chincy ,fake carbon fiber, shift boot, shift knob, the plastics are not nice to look at but by far a step up from the older Evolution VIII or IV. The last issue I have with the Evolution is that the clutch from Mitsubishi SUCKS! I swear every time I try to take off fast from a light I get the great sulfur smell from the clutch. I guess those are really my only bitchs with the car, and with some modification some of those things can be fixed I.E. clutch & flywheel. I just wanted to tell you that the Evo is the first car that I test drove that scared the heck out of me. We test drove a bright octane blue 08 Evo X in NY, on the first corner I hit the gas in second gear and the rear end stepped out on me (thats when I fell in love). Similar to the STi the transmission is smooth and solid precise and feels indestructible, unlike the STi it does miss that extra gear. The power delivery is a little different from the Evo also, you can feel a small amount of turbo lag down low but once 2,000 RPMS come around HOLD ON! The motor just spins so freely and feels happy to bounce off the rev limiter pretty much anytime you would like it to (not that I would know). Its also a great sensation of high revving (7500 RPMS) and it still feels like it makes power all the way to redline. Coming from a long Honda background I feel very much at home in the Evo compared to the STi. One thing that I also liked about the Evo is super fast steering response and even though it is 200 lbs heavier then the STi it feels lighter, more crisp, and more of a purist car. The AWC is a neat feature letting you adjust the amount of slip the front to rear diff will allow before engaging each other. Set on the Tarmac mode the car feels almost RWD and will slide sideways on demand (even on dry pavement), Gravel and Snow mode I have never used. Another really cool feature for people that want to drive fast without experience is the AYC. The traction control on the Evo has 3 setting; ON which will pretty much limit all wheel slip, AYC which will allow you to get the car sideways and keep it there and the cars computers will take over keeping the cars Yaw motion in a direction of where you want the car to go, or OFF which is of course the most fun that will shut off TCS and AYC. The last point I want to make is about the Evolution suspension, even if it is a bit softer then the VIII/IV it still is very much solid. You do not feel much in terms of body roll and it feels as if the tire were not actually mounted to the rims they might come off, the Stock advans will not last long and you will need winter tires if you live in snow region but that is to be expected. Over all if you want more of a purist car, something you can drive hard and feel like you can put the car where you want it when you want the Evolution is the right car and I will say both cars great in their own separate ways but the STi just is not the right car for me.
Purchased a new car
Uses car for Transporting family
Does recommend this car
---
Excellent car with immense potential.
by Shawn from Baltimore, Maryland | November 7, 2010
I got this car new in 2008. I've always wanted to make a great tuner, but it had to be auto (I find manual to just be a pain) and it had to be AWD. First thing that i noticed while getting on the highway is that it has alot of pickup. It can "get away" from you as i quickly found myself accidentally doing 95 in a 65 without realizing it. The seats could be better but I've grown up riding in my parents Lexus' and this is my first car so my expectations are a little high. The technology still works great. Blue-tooth is actually very good. Voices are clear on both ends and the buttons for answering and hanging up on the steering wheel are nicely placed. The auxiliary audio connections are perfect for connecting my iPod to the stereo. The speaker system as far as I can tell are average to very good depending on the music. The dash is a little cluttered fully loaded, mainly due to the navigation system. I always find the nav to have connection and I've never had it lose connection. The navigation system is a little clunky to use but still very nice. HID lights were a must for me and they're what you would expect, bright long, distance. The auto transmission is smooth shifting in higher gears. It will shift pretty hard in a hard acceleration. The AWD is very grippy and, although I'm not positive, might be a 60, 40 front, rear split respectively. It gives me a little more peace of mind during Marylands winters, which can be harsh. And overall I was and still am very very pleased. But I quickly wanted the true potential to come out. I started off with a Garrett turbo upgrade. This upgrade made it perfect as it bolted on straight to the stock mounts with no other accessories or tuning necessary (I still had it done at a professional shop). This made the car even more of a rocket. Just to prove that, in my opinion, its still the best tunable car. AWD makes it jump off the line and grip turns. The legendary Mitsubishi inline 4. With thousands of upgrades from various manufactures. Its the best tuner.
Purchased a new car
Uses car for Just getting around
Does recommend this car
---
I LIke this car
by EVO RSY from Phil | November 5, 2010
I like this car especially if you want to drive around what I don't like is the turning circle I think that the steering can only make a full 2 circle or 1.5 ,but still I like this car I love to drive it just make sure to have some space when making a u turn on u turn slot. There was even a time a New Altis Cocky driver suddenly challenge me in a road with an insult after traffic light went green and accelerate I just suddenly notice what is that white speck of car in my rear mirror.
Purchased a new car
Uses car for Having fun
Does recommend this car
---
People Who Viewed this Car Also Viewed
Select up to three models to compare with the 2008 Mitsubishi Lancer Evolution.
2016 Chevrolet Colorado
Starting MSRP
$20,100–$35,300
Compare
2015 Toyota Avalon
Starting MSRP
$32,285–$39,980
Compare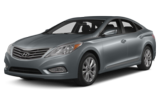 2012 Hyundai Azera
Asking Price Range
$13,063–$20,379
Compare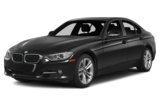 2015 BMW 328
Starting MSRP
$37,500–$41,950
Compare
2014 BMW 535
Asking Price Range
$32,150–$47,818
Compare
2015 Chevrolet Impala
Starting MSRP
$27,060–$40,660
Compare
2017 Dodge Charger
Starting MSRP
$27,995–$65,945
Compare
2017 Ford Fusion
Starting MSRP
$22,610–$38,740
Compare
Featured Services for this Mitsubishi Lancer Evolution