Average Ratings
---
9 out of 9 people recommended this car.
---
Good All Year Performance Car
by Brandon from Central PA | April 4, 2014
The car is quick and the handling is great. The gas mileage isn't double digits if you are heavy on the gas pedal though I live semi rural and I've managed about 20 mpg. Range between stops at your local gas station will only be about 200 miles though tops. The interior is economy car like aside from a few goodies thrown in such as the front seats(which are as nice as everyone says!). The trunk space is much smaller then other cars and the lack of ability to fold down the rear seats might be an issue for some though. I've had the pleasure of driving the car in all kinds of weather now and the reassurance of the WRC all wheel drive system in this car can't be beat. Running costs will be HIGH if the car needs anything beyond oil. Tires, Brake Pads,Clutches, etc are all very expensive for this car. Over all driving this car is very unlike most anything you have every driven. All the controls are very responsive to even the smallest change the driver makes. All in all owning this car has been a joy and I would recommend it to any car lover. Provided they know what they are committing to....
Purchased a new car
Uses car for Commuting
Does recommend this car
---
Evo FTW
by Trey M from Huntley, IL | May 8, 2013
There's nothing wrong with this car, the interior isn't as bad as everyone makes it seem, besides who cares you have Recaro seats. Everything about this car is phenominal, if you're thinking about getting one run to the nearest dealer and ask to drive it, you won't regret it. And the GSR is the way to go!
Purchased a new car
Uses car for Commuting
Does recommend this car
---
2011 Evo X MR
by evo guy from United States | October 24, 2012
Bought the evo with 5500 miles pretty new still. Have it for 3 days now soo far, omg is it quick even stock and on pump gas. It puts my old turbo prelude i had to shame... I also own a 2007 Eclipse GT it also comes no where close to the speed and handling of the EVO. The Twin Clutch SST in the MR shifts faster then u can say WOW. Launch Control well relocate all your internal organs. This car is simply amazing, comes with Rocksford FrostGate audio makes all my tunes come alive. BBS rims and BreamBo breaks stops the car in a heart beat. Over all 10/10
Purchased a new car
Uses car for Commuting
Does recommend this car
---
Get the Recaros
by Bob from Washington DC area | September 21, 2012
Unless you're NBA material, your first thought may be to avoid the Recaro seats because they're too low and have no height adjustment. That would be a mistake. The Recaros, particularly in cloth, are the most comfortable car seats in existence. Deal with the height issue by buying longer 10mm grade 9 bolts, plus whatever number of washers you need to shim to your desired height. My wife is 5'3" and my seat height is perfect for both of us. In stock form, lumbar support is weak but Recaro offers two slide-in foam pads that add excellent lumbar support. I can drive all day and never think about the seats. They're that comfortable. One more thing: replace the junky OEM tires with Continental Extreme Contacts in the same size. They're the best tires I've ever driven, in every respect.
Purchased a new car
Uses car for Commuting
Does recommend this car
---
awesomeness
by Evo club from California, CA | November 16, 2011
i have owned the evo 8 and the ten has blown me away it grip acceleration and I now own FQ400 its explosive
Purchased a new car
Uses car for Having fun
Does recommend this car
---
Great Sports car
by EJC from Boston, MA | October 4, 2011
Being a former STI owner, I have a 2011 Evo MR. I upgraded from a 2010 Evo GSR this year. If you are an enthusiast, these cars, either the MR of GSR will not disappoint. If you need more utility, go with an STI hatch because the Evo is not very good at hauling things other than people. The Evo is a great car for the money given the performance that it delivers, it is a serious drivers machine which is why I bought it. I prefer the MR because it gives you a 6th gear that is sorely needed for highway use, the GSR screams on the highway, which is not good for trips. Plus, the MR's transmission in sport mode gives you the direct drivetrain feeling of a stick. It also helps if you have people in your house that are not able to drive stick, and they need to move it or use it. What the Evo lacks in some interior amenities, it more than makes up in the drivetrain, so keep that in mind when some magazines critisize the interior, whicg is not as bad as they say. Not many cars today have a AWD system like this. Also, not many cars come with forged cranks and connecting rods in the engine.
Purchased a new car
Uses car for Just getting around
Does recommend this car
---
My 2 cents on EVO GSR
by Evo X from Virginia | July 8, 2011
Excellent car, beautiful in & out. Performance is great and can compete with absolutely any car in power and acceleration. Very satisfied with the car with the only exception being the interior; it's no secret, Mitsubishi saved their money on the inside appearance. I believe it's exactly the same as a regular Lancer. The ride is OK for a performance vehicle, the seats are great though. Trunk space is limited as it was basically sacrificed for better performance (wheight distribution and all wheel drive). As an advice, make sure to test drive the car if you're short because the seats are pretty low and cannot be height adjusted, and no telescopic steering wheel either. Overall I'm very satisfied with the car, it's a great looking car, awesome performance, transmits a great deal of safety driving hard or soft. Bought new and did not pay a whole lot to get the car (compared to other sports cars) = great value for the price with a few compromises in comfort. Each person loves cars differently; I love performance cars and if you do too, you'll love this one also.
Purchased a new car
Uses car for Work
Does recommend this car
---
WoW
by funkytanky from | May 31, 2011
perfect low price car this car is just awesome 291hp turbo with 300lbs torque + maniability + epic nice body kits :D
Purchased a new car
Uses car for N/A
Does recommend this car
---
Excellent off road car
by Return0008 from England | May 4, 2011
Perhaps the vehicle with the best traction out there. Excellent for getting around. Excellent for just having fun. Its simply and excellent car. I recommend it for any activity
Purchased a new car
Uses car for Just getting around
Does recommend this car
---
People Who Viewed this Car Also Viewed
Select up to three models to compare with the 2011 Mitsubishi Lancer Evolution.
2015 Hyundai Azera
Starting MSRP
$34,000–$38,200
Compare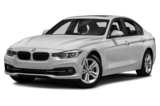 2016 BMW 328
Starting MSRP
$38,350–$42,650
Compare
2015 Dodge Charger
Starting MSRP
$27,995–$62,295
Compare
2016 Chevrolet Colorado
Starting MSRP
$20,055–$35,450
Compare
2016 Lexus IS 200t
Starting MSRP
$37,325–$37,325
Compare
2014 Lexus IS 250
Asking Price Range
$23,312–$34,516
Compare
2015 Lexus IS 350
Starting MSRP
$40,065–$42,300
Compare
Featured Services for this Mitsubishi Lancer Evolution