Average Ratings
---
9 out of 10 people recommended this car.
---
Nice upgrade for the price
by Slacker from Romeoville, IL | April 5, 2013
I have looked at this car since 2010 when it first came out, but didnt have the money for it. I finally had it with my eclipse so traded it in for a fully loaded lancer sportback ralliart. I was very impressed everything was great. The only downfall i had was the fact i had to put higher end gas in it but i knew that would be a factor since it has a turbo. Also i knew i had issues with my eclipse when i got it so i got the extended warrenty just to cover my rear. The only other thing i didnt care for was in low speads its a little jerky but thats only because the turbo wants to kick in.
Purchased a new car
Uses car for Commuting
Does recommend this car
---
Excellent value with alot of room
by porsche chic from Prattville, Alabama | November 29, 2011
I drove many other cars before deciding on the Lancer Sportback. I am very pleased with everything about the Sportback. It is unique, sporty, very comfortable, smooth ride, quiet engine, great A/c and a roof rack perfect for hauling surfboards or bikes. It is an awesome car.
Purchased a new car
Uses car for Outdoor sports (hiking, cycling, etc.)
Does recommend this car
---
practical and fun
by Bob from | October 24, 2011
Ralliart: Pro:use Continental Extreme Contact tires. Terrific cornering. Ride good but tight. Steering feel excellent, turn circle superb. Dual Clutch trans a bit jerky when parking, otherwise great. zero repairs in 20K mi. Recaro seats (fortunately, cloth) are the best I've ever sat in. Xenon headlights terrific Con: Engine a bit harsh, Evo power would be welcome. A-pillar blocks cornering visibility a bit
Purchased a new car
Uses car for Commuting
Does recommend this car
---
Lancer Ralliart Sportback
by Bart from Indianapolis | April 28, 2011
Recommend this car for all those EVO want-a-bes. Pratical but enough performance to handle evcerything in communiting on all types of roads.
Purchased a new car
Uses car for Commuting
Does recommend this car
---
Great Car!
by Royals86 from Doylestown, Pa | April 9, 2010
When I was out looking for cars I considered a used 2008 Lancer GTS to save some money. On a lark I went to the local Mitsu dealer to see what a new one would cost. I'm glad I did. The new sportback looks great and is more practicle then the 4 door sedan. The performance is great and the space is generous enough for a family of four. I also think the styling of the sportback is more eye catching then the 4 door. The spoiler on top of the hatch brings to mind the old Supra notchback. The CVT trans with the paddel shifting provides fun driving when you want it.
Purchased a new car
Uses car for Commuting
Does recommend this car
---
2010 Mistubishi Lancer Sportback GTS
by Mike from Ohio | March 9, 2010
Looks great and Drives just fine. The paddle shifters are useless. The bluetooth hands-free system is nice but the process of making a call using it takes too long. The bluetooth syatem also drops paired phones and requires you to go through the process of pairing the phone again. The fabric on the ceiling isn't very resistant to scuffs/scratches making them permanent. After 2,330 miles on the odometer the ASC system failed making the warning light come on, service required. I was not happy.
Purchased a new car
Uses car for Commuting
Does recommend this car
---
Unique, Fun, and Economical
by Family Man Who Loves to Drive from Washington, DC | November 30, 2009
So far I'm loving my new Sportback GTS. After initially considering the manual tranny, I opted for the CVT automatic 6-speed & I love it! I do most of my driving through the city and love the paddle shifters, which allows me to wind the rpm's up & move swiftly and quickly through the city streets - safely of course. The engine noise is a bit tinny for my tastes, but is likely due to my having driven 6 cylinder cars for the past few years. The interior is a bit sparse, but is well laid out & pretty roomy. I LOVE the Bluetooth feature as I spend a lot of time on the phone in my car for work. If I have to give a pet peeve for the interior it would be the thimble-sized cupholders. I'm also a little disappointed that the steering wheel buttons aren't illuminated for night driving, and that there's no trunk light. What really sold me on this car is that it has a very classy upscale exterior design. Some have said the car appears chopped or truncated, but I don't see that. I love the styling & have gotten many positive comments. Maybe the biggest endorsement was from my father. He's a GM man dyed-in-the-wool & loves the car, though the 4 cylinder makes him shudder. Many have commented that they had no idea what kind of car it was, which was exactly what I was aiming for - something unique, fun, and economical. I didn't want the typical Camry/Accord body style. I highly recommend this car to anyone that isn't looking to drop 30k on a "true" sports car, but still wants to drive like a "bat outta heck" every once in awhile.
Purchased a new car
Uses car for Just getting around
Does recommend this car
---
4th mitsubishi
by hanseii from Boca Raton, FL | November 12, 2009
This is my 4 Mitsubishi, after 3 Eclipses, I wanted something a little bigger. Very pleased with the car, love the way it handles, the sound system and the larger hatchback area. A+
Purchased a new car
Uses car for Commuting
Does recommend this car
---
Great versatile car
by Proud sportback driver from Chicago, IL | October 22, 2009
I am very happy with the Lancer Sportback. I am driving a Lancer GTS version, with the top of the line roof and navigation. Power is good. The CVT transmission took a little getting used to, but the paddle shifters are fun and very useful when merging in traffic. Know that I am used to this type of transmission, I like it. The versatility of the vehicle is great, with the split fold down seats and the hatchback. The ride is very good. We are planning on taking 4 people on a weekend get away in the next several weeks and are looking forward to the adventure. The music server function is awesome and the built in blue tooth / hands free phone system is very easy to use. I am also getting addicted to the Sirius radio feature, along with the traffic and weather advisories available every 4 minutes. This is a high tech, fun to drive car at a great value that you won't see around every corner. The people that have seen my vehicle are also impressed and are possibly thinking about one for their next purchase as well. I can't say enough good things about this car.
Purchased a new car
Uses car for Commuting
Does recommend this car
---
THE "NO SUSPENSION" CAR.
by TONY SAM from Brooklyn, NY | October 5, 2009
The ride is awful! You feel most all the bumps. Larger bumps gives the car awful jolts that are uncomfortable, very aggravating, and make the car unstable at high speeds. The rear view is awful: Obstructed by a very low slanting hatchback, 3 head rests in the way, and if you have any passengers back there, it is hard to see anything. This causes trouble backing up, parking and makes the car accident prone in my opinion. Road noise is pronounced. I believe due to poor insulation because the engine is quiet. The dashboard is made of cheap plastics which scratch very easily. Back support is awful on the front seats. This is due to a seat that cannot be slanted forward enough and a headrest which is slanted too far forward instead of straight. Fuel economy is not good at all. NO light in the trunk - you can't see anything at night. Key Disaster: it costs 300 to replace this key because the security system is on the key instead of in a separate black box like most cars. The buttons on the steering wheel are not illuminated and cannot be seen at night. The stability control is not perfected in my opinion. It makes the car unstable by making it sometimes veer off to the right on hard stops. It is not a good city. It is a better highway car as long as the roads are well paved. It can move fast and hold the road extremely well on highways. The 2.4 Mivec, 16 valve, DOHC mits engine runs fairly quiet and delivers pretty decent power. The continuous variable transmission shifts very smoothly. The dash is illuminated very well. The crash protection is very good. The immobilizer security system is excellent. It steers and brakes quite easily. If you like a really good looking car and if you do not mind being tossed around like a roller coaster, and putting your hands in your pocket all the time for gas money, than this car might be for you. But I, whom have owned 3 lancers before this, 03, 05, 07, would never buy a sportback again or any gts 08 to present because they all have similar problems and the regular gts has the spoiler in the middle of the rear windshield, instead of the bottom, further obstructing the rear view. In my opinion, the sportback is the worst, most costly and most handsome of all the gts cars. You could consider the es or de versions which have much less problems than those described above.
Purchased a new car
Uses car for Just getting around
Does not recommend this car
---
People Who Viewed this Car Also Viewed
Select up to three models to compare with the 2010 Mitsubishi Lancer Sportback.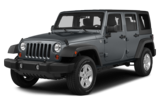 2014 Jeep Wrangler Unlimited
Starting MSRP
$26,195–$34,995
Compare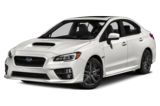 2016 Subaru WRX
Starting MSRP
$26,595–$30,395
Compare
2008 Jeep Wrangler
Asking Price Range
$13,638–$27,926
Compare
2015 Jeep Cherokee
Starting MSRP
$23,095–$30,895
Compare
2015 Acura TLX
Starting MSRP
$31,445–$44,800
Compare
2008 Honda Civic
Asking Price Range
$5,476–$13,744
Compare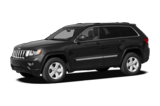 2012 Jeep Grand Cherokee
Asking Price Range
$17,209–$36,073
Compare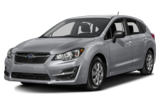 2015 Subaru Impreza
Starting MSRP
$18,195–$23,295
Compare
Featured Services for this Mitsubishi Lancer Sportback