Average Ratings
---
5 out of 5 people recommended this car.
---
LOVE
by Sig from Dallas, TX | February 15, 2016
It wasn't entirely love at first sight, however, I have wanted a Ralliart for a very long time. Being a hatchback, I thought, oh great, so this is all I have to choose from? I have since changed that thinking. I absolutely love this car. While it didn't have the on-screen/touch screen navigation,etc., it has everything else. It's comfortable, and I can carry cargo and up to 4 other passengers, and still have room! How awesome is that?! It's smooth, and I love the fact that I can do manual mode or automatic. :)
Purchased a new car
Uses car for Just getting around
Does recommend this car
---
Good car/under appreciated in the Car world
by EVOowner from Virginia | January 29, 2012
My wife and I replaced her Focus ST with Sportsback GTS CVT. I hate having an auto, but the paddle shift do the job for entertainment in curves. The 2.4L excellerates better than the eclipse GS both 3 and 4th gen. The platform is excellent provides good handling and the turn radius is awsome. Performence is great though the engine sound needs some work. We easliy get 30 on high trips and my wife normally gets 25 around town and I get 23 with my heavy foot although I have gotten 26 in town. We have recieved many complements on the looks of the car plus you never see any hatch lancers. We had looked at the Mazda 3, but we found it smaller and pricer for 2.5l and the grin just doesn't look good to me. The room in the back is great for our growing family. The only down side is the paint. Mitsubishi like Mazda have paint have issues, but the trade off of 5 year bumper to bumper 10yr/100000 on the drivetrain makes up for that and Mazda doesn't have it when it comes to warrenty. The reliabilty so far for almost 12000 is good still drives like the first day. Would recommend this as an alternative to the Mazda 3 or any hatchback that strives at putting a grin on your face because this one does it. This coming from a guy whose daily is an EVO 8.
Purchased a new car
Uses car for Just getting around
Does recommend this car
---
A good choice for a shopping car
by wmwylie from Nebraska | November 21, 2011
I like the car very much but am not completely sold on the CVT. I think I would prefer a regular geared automatic transmission. I may get used to it, though.
Purchased a new car
Uses car for Just getting around
Does recommend this car
---
fast car!
by new owner from chicago | August 10, 2011
I would have to say the changes that where made make this car, from 2010 to 2011 awesome!! and fast for a 2.0 cvt trans, un real. the shifter from low to high simple and fast, than the 2010, 0-70 3 sec, toss in drive your gone unreal for a 2.0 with this trans and new shifter, ride is nice very responsive, its like driving a high priced sports cars, so far the new mustangs, camaros, vetts, bmw, anything cant touch this car, even the old timmers are blow away by this little 148hp ""CVT"" and new shift pattern, WITH THE RIGHT DRIVER BEHIND THE WHEEL IT FEELS LIKE 500 HP, see ya, im gone!!!!
Purchased a new car
Uses car for Having fun
Does recommend this car
---
taken back by this car!
by chip from | August 7, 2011
JUST drove off the lot with my new SPORTBACK with 3 miles on IT. Fist this I noticed the looks, and people slowing down to try and see the Inside Interior. The second thing I noticed was the computer telling me I needed gas, which I thought it was telling me which side the gas tank was on, I drove 65 miles not noing this, just having fun playing with the stereo, setting my mirrors, getting covetable with the seat, which is covetable once you figure it out, and to me the stereo sounds just like a home theater system, and the blue tooth, awesome! Then it dawned on me, I think I NEED GO GO JUICE!!!! STOP!!!! GET GAS!!!, I pulled in, filled up, IT TOOK 12.5 GALLONS, STILL HAD three GALLONS LEFT. I payed 3.78 a gal, 47.25 cents, big change from my mercury mariner I traded in, 2006 57,000 miles on it. Third thing I noticed, while filling up, I got the black on black sportback, and to me It looks just like or close to the old 93 saab hatchback, tell me im wrong but to me it does, Its a cool looking car!! with the right rims which I got. OK, now for the true test drive, I purchased the basic ES, I got on the exspressway DOING 70 MPH IT was quiet, stereo sounded great!!! had ALL the windows down, and when the moment was right, I floored it, MAAAAAAAAN!!!! I got up to 130 mph!!! It felt like a v8, got scared and slooooowed down, and IT handled great!! People I had more, the car will do 150 mph!!!! OMG I thought to myself A 4 cylinder no way, but IT did. fourth think you can't go wrong with, Im thinking to myself the 100,000 mile "WARRANTY" OMG!!! IM truly taken back by this car, Its a no brainier and 32 miles plus to the gallon, I can go and on about this car, I think it has a great shot for car of the year for 17,000!!!!! I know I made the right choice. fouth thing that I can't believe 100,000 mile warranty
Purchased a new car
Uses car for Just getting around
Does recommend this car
---
People Who Viewed this Car Also Viewed
Select up to three models to compare with the 2011 Mitsubishi Lancer Sportback.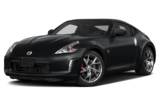 2014 Nissan 370Z
Asking Price Range
$20,553–$34,997
Compare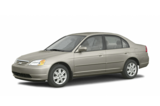 2003 Honda Civic
Asking Price Range
$1,427–$8,215
Compare
2015 Mitsubishi Lancer Evolution
Starting MSRP
$34,495–$38,995
Compare
2006 Acura TSX
Asking Price Range
$5,054–$12,394
Compare
1996 Ford Mustang
Asking Price Range
Price Coming Soon
Compare
2009 Mazda MX-5 Miata
Asking Price Range
$8,327–$20,111
Compare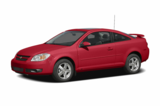 2007 Chevrolet Cobalt
Asking Price Range
$2,127–$9,091
Compare
Featured Services for this Mitsubishi Lancer Sportback