Average Ratings
---
13 out of 15 people recommended this car.
---
Most reliable car ever.
by A.Murphy from Portland, OR | August 26, 2016
I bought a Lancer new in 2003 and it was one of my best large-purchase decisions. It has been by far the most reliable vehicle I've ever owned. It's zippy, handles well and the gas mileage rivals my motorcycles! I love this car and would definitely replace it with another Mitsubishi, IF it ever dies. Considering my mileage is barely 60,000 I'm hoping to keep this baby going for another 13 years. The 15 years prior to this car I had a Plymouth Scamp, Toyota 4Runner, and an old Jeep Cherokee. They all had good points but this Mitsubishi puts them to shame in every way but one. After over a decade of driving 4xs, my first trip to Lowe's in the Lancer was a nasty shock. That big trunk has limits... :D
Purchased a new car
Uses car for Just getting around
Does recommend this car
---
Reliable Car after 10 years!
by Mark B. from El Paso, Texas | December 26, 2013
I purchased the 2003 MItsubishi Lancer ES back in May 2004 with 10,212 miles on it. It was my first car during high school and still own it after 150,000 miles. This car has saved my life twice during a brutal snowstorm and during a rainstorm. I own two other cars, yet, I still keep my very first car because the reliability and performance is completely flawless. I have only done routine maintenance to the vehicle for over 10 years. I have replaced the alternator belt, headlamps, tires, window regulator, and A/C (defective) since then. The temperature knob has not been working for the heater, but, I rarely have used it. The paint is completely flawless and in immaculate condition. I never want to sell this car. I will run this car into the ground!
Purchased a new car
Uses car for Work
Does recommend this car
---
Loved my Lancer
by Banana-Boat from | July 22, 2013
Mine was recently totaled and I'm looking to replace it exactly. Why? Because I loved my car. It was, affordable, comfortable, handled great, got good gas mileage, was great in the snow(coupled with actually knowing how to drive in the snow), overall looked good and was surprisingly spacey for how small it actually was. I was subject to the faulty catalytic converter but really it was just the O2 sensor so it wasn't actually a problem. I just checked the engine code every few weeks to make sure noting else was popping up and called it a day.
Purchased a new car
Uses car for Just getting around
Does recommend this car
---
Best Car Ever
by Mitsubishi Fan Till I DIE from COLORADO | May 19, 2011
HI ALL, I BOUGHT MY LANCER OZ RALLY WHEN THEY JUST CAME OUT IN 2003. I BOUGHT IT IN LIGHTNING YELLOW COLOR. I HAVE TO SAY AFTER DRIVING IT FOR 8 YRS, AND GOING THROUGH SOME OF THE WORST WINTERS IN COLORADO, THIS IS THE BEST CAR EVER. THE TRACTION IS THE BEST BUT ONLY IF YOU BUY IT IN 5SPEED MANUAL TRANSMISSION. I LOVE EVERY MINUT OF DRIVING IT. I SPEND ABOUT $7000 ON GETTING IT FASTER SO THAT I CAN SMOKE EVOs AND STIs BUT THIS CAR GAVE ME SO MUCH MORE THEN THAT. I GOT IT TUNNED AT 369WHP WITH A EVO3 16G TURBO, WITH THE ROAD RACE MOTOR SPORTS TURBO KIT AND FULLY BUILT ENGINE. YES I COULDVE DONE MORE WITH THE EVO BUT I JUST WANTED TO SOME EVOS AT THE TIME. AFTER 7 LONG YEARS DRIVING IT LOCALLY IN COLORADO , I SHIPPED THE CAR TO EUROPE SO THAT I HAVE A CAR WHEN I GO ON VACATION TO MY HOME COUNTRY OF GERMANY. TO THIS DAY THE CAR RUNS LIKE A CHAMP AND ITS STILL ONE OF THE FASTEST ON THE EUROPEAN ROADS. I LOVE MY LANCER AND I CAN TELL ANYONE WHO MAY WANT TO BUY IT, JUST MAKE SURE YOU BUY IT FROM A SERIOUS SELLER AND NOT SOME TEENAGER. I WAS A TEENAGER WHEN I BOUGHT MY LANCER SO I KNOW A THING OR TWO THAT WE DO AS TEENS WITH CARS LIKE THESE, BUT I ALWAYS BABIED IT AND I ALWAYS WILL. I WILL NEVER EVER SELL MY LANCER OZ RALLY. LOVE THIS AMAZING 2.0 MONSTER.
Purchased a new car
Uses car for Having fun
Does recommend this car
---
Very reliable, not so comfy
by Gertrude from Buffalo, NY | April 28, 2011
I loved this car. I traded it in at 150,000 miles only because my mechanic recommended it, saying I'd be getting into hefty repairs the longer I ran it. Great gas mileage (between 31/33mpg, 90% highway driving). The cabin space was a little cramped and there wasn't much leg room in the back seats, but the trunk space was adequate. Plastic hubcaps pretty much disintegrated after 2008. Body held up exceptionally against western New York snow & road salt.
Purchased a new car
Uses car for Commuting
Does recommend this car
---
Great car
by Car Fan from Miami, FL | March 27, 2011
This car is great, nice and reliable it gets me where I need to go and saves a pretty penny on gas! While it doesn't have nearly the kick that its big brother the EVO has this is to be expected at about half the price. Overall I would say that this car is great for the price and looks good at that!
Purchased a new car
Uses car for Having fun
Does recommend this car
---
Piece of Junk...
by Civic Now from Toronto, ON | December 9, 2010
Buy something else! I own this car for only 7 months, reasons i sold it is because: 1. parts are too EXPENSIVE. 2. bad gas mileage for 2.0L engine, 9.5L/city,8L/Highway 3. weak...2.0L engine pumps only 120HP. 4. UGLY looking car!!! (front and back) I was more happy when I sold it than i first got it. anyway, i think this car is good for people 65+, i did not like this at all...Will never buy a mitsubishi again in my life.
Purchased a new car
Uses car for Commuting
Does not recommend this car
---
Slip-n-Slide Car
by Meggers from Outside Chicago, IL | September 23, 2010
If you live somewhere that it snows, DO NOT BUY THIS CAR! I felt like a grandma, going 35 & causing traffic jams, because my Lancer would fish tail with even a dusting of snow. Within the first 3 days that I my car, I had a tire blow out on the highway, both turn signals stop working, windsheild wipers not work, my head lights go out & the sunroof stopped working (in the open position)... I sold that peice of junk (OZ Rally series) 6mths after I got it - should have known better than to steer away from Chevy. Stay with America made!
Purchased a new car
Uses car for Commuting
Does not recommend this car
---
Great car for the cash
by oz rallier from Wichita, KS | April 17, 2009
I bought the OZ rally new in '03 and still have it today. Mostly used for commuting. This car is solid with good standard features, handles nicely and enough pep from the 2.0 litre engine. I have had NO major problems with this car and everything still works! Only a minor issue - knob that switches from cool to warm sticks at times. If you want super high performance and styling, this is not your car, but if your budget is limited and you want a fun, reliable, roomy compact - check out a Lancer.
Purchased a new car
Uses car for Commuting
Does recommend this car
---
No other car comes close!
by Skinnyman from TX | August 9, 2008
As a deliver man for a local restaurant, my baby, as never led me down. Fast, agile, reliable, the Lancer is there when you need her. The features are great, but the engine and transmission respond to the max. Drive one and find out!
Purchased a new car
Uses car for N/A
Does recommend this car
---
People Who Viewed this Car Also Viewed
Select up to three models to compare with the 2003 Mitsubishi Lancer.
2010 Chevrolet Aveo
Asking Price Range
$3,654–$9,078
Compare
2008 Mitsubishi Galant
Asking Price Range
$2,346–$9,598
Compare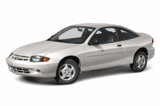 2004 Chevrolet Cavalier
Asking Price Range
$668–$5,636
Compare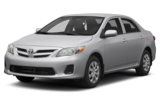 2013 Toyota Corolla
Asking Price Range
$10,062–$16,590
Compare
2005 Toyota Camry
Asking Price Range
$3,306–$10,014
Compare
2005 Saturn Ion
Asking Price Range
$1,500–$7,292
Compare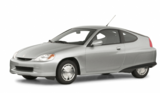 2000 Honda Insight
Asking Price Range
$1,921–$6,401
Compare
Featured Services for this Mitsubishi Lancer