Average Ratings
---
28 out of 29 people recommended this car.
---
lancer es
by importlover from Redfield, AR | October 7, 2014
great gas milage, good performance for a N/A 4 banger. feels super light, plenty of room. always get the Rockford fosgate system it will be worth it. only thing I had to replace was the VSS, and the headlight connecters but I was running the blue lights never had a problem with my super bright whites. ALWAYS GET THE MANUAL!!! plenty of engine room for upgrades. also wishes it would be a RWD instead of FWD fury.
Purchased a new car
Uses car for Commuting
Does recommend this car
---
Great job mitsubishi.
by Long time owner from Indianapolis, IN | June 5, 2014
I've had my 08 GTS for 7 years now. It's not perfect, but it's been great. The 18 inch rims are pretty much the worst thing ever. They're horrible in the winter. They make the ride rough and noisy, but I traded them for 16 inch rims and it has been so much better. So far I've replaced the HVAC fan and a power window motor (besides general maintenance). Every thing else is working perfectly. The paint near the bottom of the back doors is coming off, but there's no rust yet. I still love to drive this thing. Mitsubishi put together a great tech package that is still not available on many new cars. I love the keyless entry/ignition. It saves so much time. I still average 35 mpg in daily driving. The cabin noise is a little loud at times, but I just turn up the tunes. I've never had problem with the amount of power especially when passing on the highway. It's just a great car and 134,000 miles later I still have a smile whenever I get behind the wheel.
Purchased a new car
Uses car for Just getting around
Does recommend this car
---
Decent car overall
by Kyle from Milwaukee, WI | June 18, 2012
I have the GTS model of the Lancer and I absolutely love it. The cars looks are just great interior and exterior. It gets great gas mileage and I love everything about. The engine could use some more power. If you're looking for a fast car this may not be for you. It gets 0-60 in about 9 secs. It's faster than most 4 cylinder cars but once you add some passengers you start decreasing acceleration by a lot. Overall this car makes for perfect for really anyone unles you're looking for straight performance.
Purchased a new car
Uses car for Just getting around
Does recommend this car
---
very good car so far
by mitsu owner from Indiana | September 20, 2011
We purchased this car used and have had it for about 4 months. It has about 43,000 miles on it. So far this has been an excellent car. The gas mileage is very good (about 30 mpg) for an automatic transmission. It is very sporty looking and drives really well. We have the ES model. My only 2 complaints are that although it is wired for bluetooth you have to buy a separate bluetooth module for $250 to actually be able to use it. And everyone in my family has noticed that the driver doesn't really have any armrests. The console on the right as well as the handle/rest on the driver's door is too low to rest your arms on, so that gets a bit uncomfortable if you are driving for very long.
Purchased a new car
Uses car for Commuting
Does recommend this car
---
Fantastic!
by Pumped from Pennsylvania | October 10, 2010
I purchased this 08 Lancer DE after finishing grad school. Lancers caught my eye because of their exterior and interior styling. When researching many small or mid-sized sporty sedans, the Lancer to me stood out above the rest. The seats are firm and comfortable, and the drivers seat is 6 way adjustable with the ability to raise and lower. This combined with a tilt adjustable steering wheel makes it possible for a driver of any size to fit this vehicle comfortably. Unless you are spending much more for a Ralliart or Evolution, you are not really buying a performance vehicle with the Lancer. But with that said this 4 cylinder 154hp engine has plenty of pep to make any hill climb effortlessly, and passing on the highway is never a problem. Reviews I had read on this car prior to purchasing didnt say great things about performance, so this was a very pleasant surprise for me. The car corners very nicely, and I believe the turning radius is even better than my previous car which was much smaller. I only have the car for 4 months now, so I cant really comment on reliability, but I have not had any problems. Obviously a good thing. I am currently driving about 30 miles each way to work 4 days a week, and I fill up with gas about every 300 miles. My car would make about 330 before it runs empty. Between my work commute and weekend trips, I end up re-fueling about every 6 days or so which I find very acceptable. All in all I would recommend this car to anyone. Lancers come with so many standard concenience and safety features usually only found on more expensive models. Between all of the features, performance, and fuel economy, as well as head turning looks, this car is well worth the price range.
Purchased a new car
Uses car for Just getting around
Does recommend this car
---
Good Bang for your Buck
by pgh_lancer from Pittsburgh, PA | September 1, 2010
Have owned my Lancer for about 6 months now and really can't complain at all about it. Provides a comfortable ride for the daily commute and gives you a nice, sporty look for being a sedan. Overall a good value and would recommend.
Purchased a new car
Uses car for Commuting
Does recommend this car
---
Worth the quirks
by The owner from Idaho | March 18, 2010
The heart of this vehicle is its engine. It is very fast and I like the sound. The MIVEC (Mitsubishi Intelligent Valve Electronic Control)keeps the engine tame and tuned for economy. Personally, I get 29-31 city and 32-39 highway depending on conditions. However, if you drop the hammer on it, the engine produces enough power to make the vehicle heave by 3500 rotations. The feel is like the vehicle got 1/2 as heavy. Also this makes the incredible fuel economy go bye bye. Lancer will top out at about 136 mph wile going up a slight incline and it gets there really quick for a car with 4 cylinders(about 150 bHP), especially when considered how heavy the body is. The seats are stiff and not really for long trips but there is enough space for tallest of people. I am 6'9" and the driver seat still can go further back. Also, even though seat is not power the height can be adjusted so it can accommodate a shorter person as well. One thing to note about the interior is the blind-spots. The car has 7 air bags (even one guarding driver knees) and they have to go somewhere. Curtain airbags are in the corners between the windshield and windows making those blind-spots little bigger and making it easier for some cars to fit in them. Now, I have had a reoccurring gearbox issue (after some research I found out it is somewhat common with Lancers going quite a bit back), but no problems with the engine. It still sounds like new after 40,000 miles. I really believe that, if you love to drive down a curvy back roads then you will love a lancer...any lancer.
Purchased a new car
Uses car for Having fun
Does recommend this car
---
this car the worst i have ever owned.
by still loving toyota............ from brooklyn,ohio | January 17, 2010
too many problems with this vehicle, i lease it and have had it in for something continuously, never mitsubishi again............
Purchased a new car
Uses car for Work
Does not recommend this car
---
My first mitsubishi
by Import enthusiast from Rapid City, SD | January 13, 2010
I bought my Lancer looking for a car that would get me decent to good gas mileage, look good and function for me and my family. I got so much more!! This car is spectacular to drive, it corners well with great handling. The 5 speed is very user friendly, and just plain fun to drive so just about anyone can drive it without any problems. In town my gas mileage even with constant stops and go's and I get about 30mpg. On the highway I get anywhere from 34-38mpg. It starts up right away even on the coldest mornings. I love this car and plan to keep it for a long while.
Purchased a new car
Uses car for Work
Does recommend this car
---
Great car for the money
by gallcat from Milwaukee, WI | March 10, 2009
I recently purchased this car - a 2008 gts version. I love it. It looks great and the bluetooth capabilities are awesome. The only downfall I see in this car is that the paddle shifters are on the steering column, so if you want to use them, you better be going straight down the road, as they don't turn as the steering wheel turns. Other than that its great.
Purchased a new car
Uses car for Commuting
Does recommend this car
---
People Who Viewed this Car Also Viewed
Select up to three models to compare with the 2008 Mitsubishi Lancer.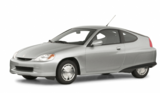 2000 Honda Insight
Asking Price Range
$1,901–$6,461
Compare
2004 Scion xA
Asking Price Range
$2,879–$7,663
Compare
2016 Toyota Sequoia
Starting MSRP
$45,325–$65,080
Compare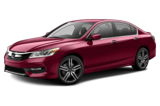 2017 Honda Accord
Starting MSRP
$22,355–$34,830
Compare
2012 Subaru Outback
Asking Price Range
$12,386–$23,994
Compare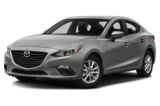 2016 Mazda Mazda3
Starting MSRP
$17,845–$25,495
Compare
Featured Services for this Mitsubishi Lancer