Average Ratings
---
18 out of 19 people recommended this car.
---
Great Merchandise
by Lance 2009 from Florida | October 21, 2013
Bought a 2009 Mitsubishi Lancer, Great car!!!! A+++ Sellers, ask for Brian he is very personable and gave me a great deal. Thank you Expert auto and I am glad to be part of the "Expert" family!
Purchased a new car
Uses car for Commuting
Does recommend this car
---
Lock / unlock doors
by Kamal from Abu Dhabi, Emirates | January 24, 2013
Please try to feedback with a positive answer,, I just bought a used Mitsubishi Lancer 2009, and found the automatic lock features for dors not working on Drive, so how can I enabled this features?
Purchased a new car
Uses car for Work
Does recommend this car
---
Nicely equiped
by Wiz from Arlington, TX | November 30, 2012
Bought this GTS for my son now in college. Great little car for the money. I paid below market value for it with 113K on the odometer. First time buying a foreign car, since I've owned nothing but US made. Transmission is really unique with 6 spd and variable speed belt torque convertor. Paddle shifters are great feature as is the Nav system and keyless fob entry,start. Perfect first car for him with excellent mpgs.
Purchased a new car
Uses car for Just getting around
Does recommend this car
---
Love it
by Car enthusiast from chicago | June 11, 2012
I've had this car for three years now, and I gotta say that everytime I drive anything else, I can't believe How good my car is once I'm back into it. The grip is phenomenal, the transmission is incredible, and the torque is plentiful. The best part is How low the torque kicks in, at 2500 rpm all the way to 4500 rpm is where you get peak torque and that really pulls hard, even with the pedal down just a little. The Turbo is nice and loud when you want it to be, but the exhaust is nice and quiet when you want to be. The best part is how reliable it is in the winter. Since it has a rally race heritage, the four wheel drive system handles snow No problem. I've gone through snow more than a foot and a half deep with No trouble whatsoever! It was perfectly manageable, even my girlfriend had No trouble at all, and she hates cars. All in all, this car is perfect for every situation, and I recommend it to everyone.
Purchased a new car
Uses car for Just getting around
Does recommend this car
---
Great Car
by Mitsubishi Enthusiast from Nampa, Idaho | October 3, 2011
I bought my black 09 GTS in September of 08. I would have rather bought a Lancer Evolution X but the price was too high. The moment i saw new Mitsubishi Lancer line I wanted one. My wife and I needed something that was better on gas do to the poor fuel economy of my Chevy 1500. So my wife said that I could look for a new car and she said that I had to get something that had four doors, was safe, not to expensive, and a had good child latch system. The gas millage is averaging at about 28-30 mpg and I normally get over 400 miles on a tank of gas depending on how bad the traffic is to and from work. And now that we have our first child the latch system is very nice and very easy to install and un-install the car seat from. I got the sight and sound package and love it, I like to listen to my music loud with sun roof open. I have also done a few minor changes to the car like blacked out the tail lights and the front bumper and i have yellow fog lights too. The car is very easy and fun to personalize and I get lots of looks when I drive around. The Lancer is alot of fun to drive fast and I enjoy having the front sway bar as well because iI like to drive fast and hard for fun every once and a while. It may not be turboed like the Ralliart of the Evo X but it is still quick and I can change gears easily to get up to any speed I need to. The only down side I can think of are the stock tires are very poor and loose their trend very quickly. And not that its a bad thing but its still not turboed like the Evo X, which I would get rid of my Lancer in a heart beat to own an Evo X, but for the price and what I use it for its a great car and i love it and will drive as long as I can.
Purchased a new car
Uses car for Commuting
Does recommend this car
---
3 years and still love this car!
by AkiraSan from Colorado | August 26, 2011
As the title says, I've owned the car for 3 years now and I still love it. I own the GTS version with the "new"2.4L engine. I just drove 800 miles in it and I was pretty comfortable the entire time. The performance is lacking, but its still very zippy, more than a regular sedan like an accord or something. It corners really well and handles pretty well in the snow(just get rid of the stock dunlop tires). The exterior is probably the main reason I bought the car. To me, its like nothing else on the road. the interior is totally average. Nothing really stands out at you when you're in it and the fake carbon fiber is stupid. As for value for the money, at the time you couldn't find a car that had so many features as this car for the price. This is probably the 2nd major reason I bought the car. It has bluetooth, upgraded sound system, sunroof, alloy wheels, 7 airbags including a knee airbag, and fog lights. Reliability for me has been rather good. My only major problems are self inflicted but I think the transmission could do with being a little smoother and more solidly built. Road noise is a major problem too. The factory scheduled maintenance is expensive so do most of it yourself if you can. Overall, this car is very safe, affordable and fun to drive. Definitely put it on your list when comparing cars.
Purchased a new car
Uses car for Commuting
Does recommend this car
---
Fun daily driver
by Alphairish from Madison, Wi | May 8, 2011
I found a used fully loaded GTS when I was out looking at a new Subaru Impreza. While the used Subaru had some advantages in handling and ride comfort the GTS had so much more to offer as far as options and visual appeal for less money. The navigation sytem is a bit clunky to operate compared to my Garmin and I have not found a way to update maps but it will get you there. The same can be said for setting up the blue tooth phone system. To save phone book entries you are forced to enter them vocally which can be very trying but once your phone book is set up it works well. You will need a five dollar chord from your local Walmart to be able to connect your mp4 player to your stereo. You cannot have video playing while driving. The ride is stiff and sporty this is no luxury ride but I have taken trips as long as two hours and have remained fairly comfortable. The ergonomics of the drivers armrests are terrible and you are forced to reach. The interior dash is plastic and looks a bit cheap but a 300 dollar add on trim kit can resolve this. The touch screen stereo is fairly easy to operate and sounds good with the premium seven speakers which includes a subwoofer. The hardrive forces you to burn music to cds to load them (no usb input) but it's nice to have if you dont want to hook up your iphone/mp4. I love the aggressive styling of this car. To get the same look in a Subaru you would have to step up to a WRX for much more money. It is very fun to drive and the CVT is very intuitive. The sport transmission gives you the option of shifting manually without a clutch and paddle shifters are included on the steering column. Other than a few ergonomic shortcomings and some cheap interior trim I am very happy with this car and would definately buy it again. Wish it was AWD like the Subaru though.
Purchased a new car
Uses car for Just getting around
Does recommend this car
---
I love this car
by ImfamiZ from Rochester, N.Y | March 23, 2011
I've owned them all ! Pontiac grand am and prix, bmw 325 ic, Chrysler 300m, Buick regal, this by far is my favorite car I've clocked it at 31.5 mpg and with todays gas prices this is a great reason alone, I was worried about power and I have no problem passing anyone on the highway, also it beats subaru legacy,Mazda 3, and cobalt ss without hesitation off the line and down the long haul. Interior is convenient aswell as spacious as I am 6 1' and 189 pounds, long distance driving is comfortable I drive 37 miles a day just to work alone I also took it on a 2 hr trip and no discomfort. As far as style for me I love the look I have received many compliments to the look of the car and its only stock, however to make it my own I am modifying it with a body kit, carbon fiber hood, and some accent pieces but only for my own reasons nothing against the car at all. Personally I would recommend this car to everyone for whatever reason at all. The best car I have ever owned bottom line !!!...!!!...
Purchased a new car
Uses car for Having fun
Does recommend this car
---
Love this car
by Stuart from Honolulu, HI | January 13, 2011
This car is awesome, fast, and sleek looking (shark-like). For those who don't want to shell out the $$$ for a full on Evo, this model is perfect, you get the interior of an Evo, even has the TURBO & AWD! Great car!
Purchased a new car
Uses car for Having fun
Does recommend this car
---
Sporty Car !
by Axe from Damascus, MD | March 5, 2010
I've owned my 2009 Lancer ES-Sport for almost a year now and I love to drive it.The interior is a little noisier than a Honda Civic, but some people prefer it.I've gotten as much as 35 mpg driven within 10 mph of the speed limit.Like any car the more aggressive you drive the worst your mpg will be.The car may be a little tight for large people.
Purchased a new car
Uses car for Commuting
Does recommend this car
---
People Who Viewed this Car Also Viewed
Select up to three models to compare with the 2009 Mitsubishi Lancer.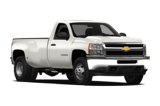 2012 Chevrolet Silverado 3500
Asking Price Range
$19,989–$49,041
Compare
2014 Hyundai Genesis
Asking Price Range
$16,503–$30,951
Compare
2009 Dodge Charger
Asking Price Range
$3,198–$19,298
Compare
2009 Nissan Altima
Asking Price Range
$5,290–$12,518
Compare
2016 Honda Civic
Starting MSRP
$18,640–$26,500
Compare
2016 Chrysler 300
Starting MSRP
$32,260–$38,095
Compare
Featured Services for this Mitsubishi Lancer