Average Ratings
---
23 out of 27 people recommended this car.
---
Not bad for what it is.
by Jesse from Oconomowoc WI | June 26, 2015
I owned this car for 4 years and have no real complaints. It carried 5 people in comfort when it needed to. We took it on weekend trips and it carried us and our stuff with ease (although longer trips will require more room). I have driven it in downpours with no worries about traction and have also driven it in 10+ inches of snow several times. The little Mitsu did very well in the snow and I only have one compaint. The snow builds up in the wheel wells like no ones business and required me to clean them out when I got home. If I didn't the suspention would be frozen until I would hit a few bumps. Some complain about the lack of power but I didn't buy it to race. Learn to use the paddle shift when needed and you will be fine. Want to pass? Drop 2 "gears" and you are off. Is it Ferrari type power? No. But it is enough to get you past that person keeping you from where you want to go. I did have the misfortune to hit a deer with mine at 25 mph. The front plastic was broken along with the drivers headlight assembly. But the Mitsu help up just fine. I was unhurt and the airbags didn't even deploy. That was a good thing as it wasn't needed and I didn't have to pay to get new airbags installed. I guess that the impact was not enough and/or in the right spot to activate the airbags. I do a lot of waterfowl hunting and the Mitsu really did well in the slop that are farm fields after harvest. I never got stuck and traction control keeps you from beaching yourself. The only reason I got rid of it was that my daughter will be hunting with me now and the limited space is now an issue. For everday use I can't fault the little guy and would have liked to have kept it but I just needed more space for hunting gear, waders, and 3 dz decoys. If you don't need a ton of room then this will work for you.
Purchased a new car
Uses car for Transporting family
Does recommend this car
---
GREAT BUY GREAT PRICE
by TEX MEX from El Paso, TX | October 29, 2013
It took me months looking for the right deal. I am in texas bought the car in florida... saved 6k .. Imagine that, buying a car online. How times have changed. NO NEED FOR PUSHY SALESMEN WITH THEIR TACTICS
Purchased a new car
Uses car for Work
Does recommend this car
---
LOVE LOVE LOVE
by TEE from TEXAS | August 8, 2013
I ABSOLUTELY LOVE MY 2011 MITSUBISHI OUTLANDER SPORT, WHEN MY CAR WAS TOTALED IN MAY I STARTED LOOKING FOR AN SUV, SOMETHING A LITTLE BIGGER FOR MYSELF AND MY 2 DAUGHTERS, IT TOOK ME ALMOST A MONTH TO DECIDE ON WHAT I WANTED UNTIL ONE WEEK I TEST DROVE THIS CAR AND FELL IN LOVE, AND THE NEXT DAY I WAS AT THE DEALERSHIP PICKING UP MY CAR. I LOVE THE BLUE COLOR THAT I GOT AND ALL OF THE FEATURES THAT CAME WITH IT, THE ONLY THING THAT WAS MISSING WAS SUNROOF AND NAVIGATION SYSTEM BUT THAT DIDNT MATTER BECAUSE I STILL GOT THE PUSH START AND BLUETOOTH WIRELESS CONNECTIVITY THAT I WANTED. MY KIDS AND I REALLY LOVE OUR CAR, MITSUBISHI HAS A CUSTOMER FOR LIFE
Purchased a new car
Uses car for Work
Does recommend this car
---
Fun Car - Some Drawbacks
by Stormily Yours from IL | July 22, 2013
I have had this car since July '12 and love it. The price was right and I love the features and the styling. It fits my needs and my wants. It's comfortable, passengers love the panoramic roof, and I'm always impressing people with the stereo. I love the compact size; it's definitely roomy enough but I feel like I can park it almost anywhere. So easy to drive. It made it through a Midwest country winter and I loved the 4WD lock + ETC during it. There are a few drawbacks however. For starters, there is absolutely NO pickup. If you have to pass someone in a relative hurry forget it. If it's windy out this car can be scary; it's very light and you get blown around quite a bit. My mpg fluctuates but I found that if I stay under 60mph on my 60mi round trip commute through the country I average 28mpg. I have gotten it up to 32mpg once. All in all, I'm happy I went with this and have recommended it to others.
Purchased a new car
Uses car for Just getting around
Does recommend this car
---
good car
by Sherrella from ky | July 21, 2013
4 cylinder makes it lag on power, but does save on gas. Good Cute car, fits 2 sets of golf clubs and luggage and still room for a big cooler. kyu
Purchased a new car
Uses car for Just getting around
Does recommend this car
---
2011 Outlander Sport ES
by The Ripper from Flordia | March 22, 2013
I purchased my 2011 Outlander Sport in late February. I was looking for something that got 30+mpg and that I could fit a couple of things in the back. I found an ES in Orlando at a dealership that was the Service Dept loaner. Only had 5500 miles on it. I did a lot of research on this class looking at the Honda, Nissan, Kia, and Mazda. We drove over to Orlando for a weekend getaway and test drove the 2011 ES and a 2009 SE. I have to say that I am 6'5" and 270. I was shocked at how I was able to get into this vehicle and drive it comfortably for a medium distance. Being that I got the ES, I didn't get any of the cool stuff like fog lights, moon roof, nav system. I am, however, slowing adding things to my ES to get it where I want it. The car is rated at 25/31. I am getting about 27/33 so pretty happy about that. I'm in Florida, so I'm not climbing hills or dealing with snow. All in all, I am very happy with it. AND, you don't see a million of them on the road. That scared me at first, but now I kind of like the fact.
Purchased a new car
Uses car for Just getting around
Does recommend this car
---
Good for the $$$
by Pauliewankenobi from Albany, NY | October 1, 2012
I purchased my 2011 Outlander Sport in January of 2012 as a leftover. I researched CUV's in my price range for about 2 months before making this decision. The $2000 off the price helped seal the deal. I must say overall I am not impressed by this car. I have had it in the shop 3 times now for creaks and moans, the glovebox continues to rattle on every bump (dealers fix was to put sticky foam padding around the interior lip of the glovebox which still has not quelched the rattle). This car has no power. Going into it I understood it had a lack of ooomph, but the trade was supposedly for better gas mileage. Well I average about 21-23 mixed driving, and IMO the trade off for power for this mileage is not worth it. Mitsubishi did include alot of features for the $$$, but at this point I feel like they did that to help a car that normally wouldnt have sold to well without them. Add some options that normally other manufacturers would have charged for to help move the inventory. Now on driveability, I am a 6'3 bigger guy. Not many CUV's will fit me as well as the Mits. I did however look at the Mazda CX-5 when it first came out, and I liked it alot, but the pricing differences were to great, which is why I ultimately purchased the Mits. I am looking forward to paying this car off early, and getting something else. The quality of this vehicle is average in a market where it should be exemplary to keep up with the CR-V's and Escapes. Mits dealer service is completely below average IMO. I would not buy this vehicle again.
Purchased a new car
Uses car for Commuting
Does not recommend this car
---
Nice SUV for the money
by Deb from | August 6, 2012
Like most people on here, when you are spending big bucks for a new car, you are gonna do your research. Since I bought my Sport in 2011, the first year out, there weren't alot of reviews to read. I test drove some others in my price range and I was mostly concerned about warranty and gas mileage since I drive far to work everyday. I traded in a Honda Civic (worst car I ever owned) and got my AWD Sport. The other one I was considering was a Kia or Hyundai since I wanted the long warranties. Well, it turns out neither maker was dealing and I got a great price and interest rate on my Sport. I now have about 20,000 miles on it for the first year and I actually hit 31.8 mpg on the highway the other day even with the air going. That's close to what I was getting in my Civic! I feel safer in this vehicle especially in the winter. I have had no issues with rattling or anything else. I do have to agree with the engine being a bit loud at first getting on the highway but like someone else said after a while you don't even notice it. For the money this vehicle and all its included features is a winner.
Purchased a new car
Uses car for Commuting
Does recommend this car
---
2011 Mitsubishi Outlander Sport SE
by Its all about the mileage from Long Island, NY | July 25, 2012
After a long research process, using cars.com and others I figured it was time for me to pay it forward with a review. So, here goes The outlander sport SE, was purchased in May 2012, as a left over after Mitsubishi was giving $2000 rebate. The SE is the way to go, all-wheel drive, push button start, 18" wheels and rims, heated seats, paddle shifters(dont really find the use for 'em) rain sensing wipers, fog lights. My research went into finding a transport that provided me a small SUV, with 4x4 capability and 25+ MPG. After researching fuelly, and other sites, went to see one. The reviews are right, that the pick-up is slow, with the 2.0 engine, I note that when using the A/C is more sluggish, the CVT transmission is a bit loud at first, but soon its unnoticeable. The ride is smooth, and steering responsive, cornering is stout, and holds well. Really have no problem with the sluggishness as i ride the parkway 27 miles to work in the morning, and bumper to bumper home. No race contests, its quick enough for needs, and moves with the pack. Some pros report that the braking is a concern, none that I have noticed. The fit and finish is excellent, i really like the look-both in and out. The interior fabric is sturdy and dash elements pleasant and easy to clean. Mine is metallic white, a real looker in the sun. All seems very well planned and comfortable. My MPG since for the first 2800 miles is 26.5, the high 27.4, the low 24.3. So this is exactly what i was looking for. Some dislikes...the seats could be a bit longer, as it seems a bit short, and the seat foam is very dense and after an hour and a half in traffic could seem very hard. Wish it had power seats. My other dislike is with Mitsubishi, dealer is not open on Saturdays, unheard of, and never thought to check before purchase. I have purchased another new car recently and the dealer, and manufacturer continues to contact me regarding my purchase. The dealer gives no loaners, and no free years of service like others. But this has nothing to do with the product, the right now i am very happy with. Will check in again after the winter. With all the new SUVs this car is a bargain, when prices could reach 30k, 5 years 60k, 10 yrs powertrain. I am happy to recommend it and glad i made the purchase!
Purchased a new car
Uses car for Commuting
Does recommend this car
---
I love this thing? I don't even like SUV's
by DCGULL01 from Stratham, NH | January 13, 2012
I'm not a fan of SUV's: overpriced to get a truck like ride, terrible gas mileage & most often driven with 1 driver and 0 passengers. But, with 4 'hers & mine' kids and thier friends, sports, and the annual camping trip, we've been driving a Toyota Sienna minivan. So, when a Mitsu dealer opened around the corner- I saw the Outlander Sport and both my partner & I loved the look! After a little research, we decided to drive it & liked it even more. It handles like a Lancer, not like a Ford F150. The combined 27MPG beats the Sienna's best (downhill, with the wind at your back & driving exactly 65mph- 26mpg). Roomy enough for some of our brood & there is enough leg room for both of our 6' footers & one of the younger ones to sit without fighting. Football gear, soccer gear & even all of the training gear for baseball fits in the trunk, not to mention that 2 sets of golfclubs will fit. So, what's not to like? Practical yes. Sexy even- if you get the interior package with the piano black accents & the aluminum golfball shifter. I really love the exterior package with the bigger rear spoiler & diffuser too. I'm not into the nav thing and the front & rear overhangs are so short- a rear backup camera seems unnecessary, but- to each his own! The only concern my partner has is the buzziness of the 2.0l MIVEC 4 cylinder engine at higher revs. (Apparently, she's not alone as additional sound deadening was added for 2012.) It must be mentioned: Horsepower & torque. We BOTH feel that there is enough and that the Sport is no slug off the line. There is a 'learning curve' to get used to the CVT's responsiveness (slow) as well as the long gas pedal travel. However, once adjusted- this feels pretty peppy. Overall, we agree that it's a great value, great looking, handles better than every other SUV/CUV available, gets great gas mileage & is roomy enough for most of our daily driving needs.
Purchased a new car
Uses car for Transporting family
Does recommend this car
---
People Who Viewed this Car Also Viewed
Select up to three models to compare with the 2011 Mitsubishi Outlander Sport.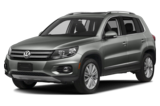 2017 Volkswagen Tiguan
Starting MSRP
$24,995–$36,475
Compare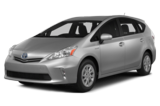 2014 Toyota Prius v
Asking Price Range
$14,925–$24,133
Compare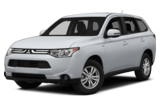 2014 Mitsubishi Outlander
Asking Price Range
$11,747–$23,927
Compare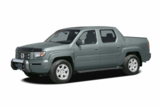 2006 Honda Ridgeline
Asking Price Range
$6,689–$16,285
Compare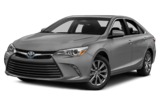 2017 Toyota Camry Hybrid
Starting MSRP
$26,790–$30,140
Compare
2017 BMW 340 Gran Turismo
Starting MSRP
$49,650–$49,650
Compare
2016 Toyota Tacoma
Starting MSRP
$23,660–$38,180
Compare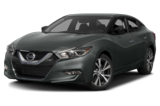 2017 Nissan Maxima
Starting MSRP
$32,560–$39,990
Compare
2017 Dodge Viper
Starting MSRP
$95,895–$118,795
Compare
Featured Services for this Mitsubishi Outlander Sport