Average Ratings
---
17 out of 18 people recommended this car.
---
Love my Outlander ES
by Buster from Washougal, Wa | October 11, 2015
I love my 2012 Outlander. The first time I saw one I didn't like the design. One year later I looked again and found it was the white one I did not like. I bought a black one. I owned a 2000 Montero for 10 years and was very pleased with the vehicle. I get lots of looks with my car. Most people ask what kind of car is it. I like that they are not super popular cars.. Performance is great. Love the paddle shifters. Comfortable for long trips. Telescoping steering wheel is amazing. Great gas mileage. Could have a little more leg room. I am 6' 1 but it works fine. Very reliable. Heated seats,bluetooth. Love, love the side headlights and the brightness of them. 45 degree angle make visibility amazing. Never have to use my high beams.
Purchased a new car
Uses car for Just getting around
Does recommend this car
---
Won't disappoint
by Storm Fjord from | April 19, 2015
This car I have had it for three years. Bout it new. It does not disappoint. I have the 5 MT, and I love it. I remember trying the AT and did not like it. The car is very smooth to drive and so comfortable. The back seats are great even though the cargo space is small. I always get compliment and I love the fuse system. Three years later and I'm still in love.
Purchased a new car
Uses car for Commuting
Does recommend this car
---
Best Value for your money! Nice job Mitsubishi
by J.Cartagena from PR | May 30, 2013
Try to find a better value for your money. You won't!!. This CUV is well executed for what it is. Only complain is that the motor noise insulation is poor, so you will hear the engine revving. The handling is on the rigid side which I love. It has the roomiest back seats in its class. The MPG IS AWESOMEEEE. 32mpg all the time. It is a little under power but not on the highway. The cvt transmission is great in the highway. The engine has a timing chain instead of a timing belt so no 60k or 70k belt changing. This car is a little under power but I knew it and it is not unacceptable, it is normal for a 4cyl engine. Something I have not seen mentioned is that the front side fenders are plastic ( but a good quality plastic ) so is some idiot lean against them they will not damage them. The sales guy pushed them in and they returned back. I love this car more than the Hyundai Tucson, Nissan Rogue and Toyota Rav4. My first car was a 1984 Montero and my grandfather used it till recently. Mirages here last forever. You will no regret it if you buy this car.
Purchased a new car
Uses car for Work
Does recommend this car
---
I Own Two...
by Retired Alabama from Alabama | February 4, 2013
Did lots of research. Glad I did not listen to Negative Reviewers. I Own an Se and Es. Wonderful Cars delight to drive CVT, Paddle shifters, 4 Wheel abs, Disk brakes all around. Flat fold down Seats, USB, Bluetooth. CVT takes a little to get used to, you must give it gas, and not be shy. Gas mileage is Great avg 29 city 31 hwy. (I record and Check it) Roomy interior. Good acceleration, reasonable road and engine noise. The Paddle shifter is a blast, you can speed away from lights and traffic. And it looks neat lots of compliments. No mechanical issues at all...
Purchased a new car
Uses car for Commuting
Does recommend this car
---
Another Great Mitsubishi
by Love the Hatchback from Marlborough, MA | December 29, 2012
I love this car! It is my 5th Mitsubishi, and it performs as well as all my others, with a little oomph! My only complaints are (1) the inside lights are only in the front-needs more towards the back/rear. (Not sure about 2013 model on that issue.; (2) I'd like to see some gurading on the doors for nicks/scratches, etc., but I guess they want to make the money offering that through the option packages.
Purchased a new car
Uses car for Commuting
Does recommend this car
---
Mitsubishi Outlander Sport / RVR / ASX
by Dorakun - mitsubishi enthusiast from Planet Earth | November 25, 2012
This is excellent toy for anybody. Good fuel consumption, space, features, paddle shifts and sunroof. One thing is unique that this car is cool when you touch the hood after running (no hot), minimize burned contact with the fingers. All 5 stars is almost no negative comment at all! Perfect! Robust. One of the reason i give 3 stars at value: The CVT version is 25% higher price than the MT 5 speed version. But, higher price means CVT and 6 speed MT, sunroof, keyless, bluetooth, and better seats. One of the reason i give 4 stars at interior design: No light for back seat. It is burden me when seek something in the 2nd row at night. One of the reason i give 3 stars at Performance: First, this madness engine code is 4B11, it means it is same with evo x. There is no turbo in RVR, so it is very dissapointing to see the power decrease 280hp to 147hp @ 6000rpm. Second, CVT was design to run smooth. Then I tried the MT 6 speed, yes acceleration good. But, when it reached 120 km/h the speed increasing heavily, it is like hard to reach 240. Maybe it is caused by the ECU limiter (need ECU replacement). Third, based on GT5 evo x and ix (4B11 and 4G63), these machines have different character, 4B11 higher torque but less in top speed (better fuel consumption too).
Purchased a new car
Uses car for Work
Does recommend this car
---
NICE VEHICLE, BUT NEED SOME CHANGES
by SOME WHAT HAPPY CAMPER from Greenwood,La. | November 1, 2012
My wife and I bought a 2012 outlander sport. We like the economy this vehicle has. The vehicle drives and rides well.One thing we don't like is that there is no overhead light to light up the back seat. The front seat has a light over head. The back seat is dark at night without an over head light.We also don't like the red lights on the gear shift. It is hard to see at night when lit up.Other than the light over the back seat, mostly we ARE satified with this vehicle.
Purchased a new car
Uses car for Just getting around
Does recommend this car
---
Nice economy car
by Sport from Dallas, TX | October 31, 2012
Nice economy car that gets decent gas mileage on regular gas. I like sitting up higher than in my Diamante, which is an excellent car. Handles surprisingly well. Brakes well. Excellent headlights. Leather seats are comfortable and attractive. I like the keyless entry and bluetooth. Wish it had an operable sun roof and heated seats. Performance and gas mileage has improved as it gets "broken in" - over 5,000 miles now. Runs better on real gasoline than on ethanol. Convenient cargo space in back with the seats folded down.
Purchased a new car
Uses car for Commuting
Does recommend this car
---
Top ten worst car in 2011
by Laddynuck from Brownsburg, IN | October 23, 2012
My CUV has a noisy cvt transmission. My CUV has low powered 145 hp engine. My CUV also has a music usb music port. My CUV also has a mpg monitoring system. My CUV get's up to 36 mpg. My CUV goes up to 2 or 3 weeks without refueling. My CUV cost less than most CUV's and has more standard features than most CUV's in it's class. My CUV has taught me how to drive during these high priced gas prices. My CUV looks great! My CUV has not ever had a repair issue. My CUV can go beyond the posted speed limit. Including this CUV I have bought 6 cars from Mitsubishi's My CUV is a 2012 Outlander Sport! I plan to keep this Outlander Sport forever.
Purchased a new car
Uses car for Commuting
Does recommend this car
---
My dream SUV
by Wikiwmn from Pittsburgh, pa | September 1, 2012
I bought this car after extensive research. At first I thought it lacked power.....but I traded In a Buick lacrosse wit a 3.8 six cylinder 380!engine For the Sports engine size. It is very Spry!! Luv the design. Only little thing That is bothersome to me is noise engine Good mileage. Very happy considering My trade in. Have to get used to noise and engine so Size. For fuel economy. Try a road test. Have fun!
Purchased a new car
Uses car for Just getting around
Does recommend this car
---
People Who Viewed this Car Also Viewed
Select up to three models to compare with the 2012 Mitsubishi Outlander Sport.
2017 BMW 330 Gran Turismo
Starting MSRP
$43,950–$43,950
Compare
2017 Infiniti QX30
Starting MSRP
$29,950–$38,500
Compare
2012 Mitsubishi Outlander
Asking Price Range
$9,134–$18,482
Compare
2008 Toyota Highlander Hybrid
Asking Price Range
$8,960–$20,628
Compare
2017 Subaru Forester
Starting MSRP
$22,595–$34,295
Compare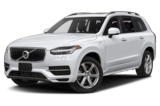 2017 Volvo XC90 Hybrid
Starting MSRP
$71,800–$104,900
Compare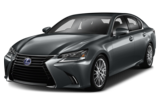 2016 Lexus GS 450h
Starting MSRP
$63,080–$63,080
Compare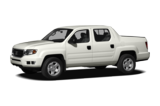 2011 Honda Ridgeline
Asking Price Range
$15,248–$28,224
Compare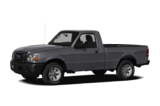 2010 Ford Ranger
Asking Price Range
$5,685–$20,465
Compare
Featured Services for this Mitsubishi Outlander Sport