Average Ratings
---
31 out of 32 people recommended this car.
---
Great Car
by CL2 BOB from Sarasota,Fl. | February 9, 2015
After owning a 2011 ES my wife and I bought our 2013 SE in LAGUNA Blue and with the extra options including the sun roof and love it.The mileage is the same 28-30 backand forth to work and 32-34 on the highway.I would recommend this car to anyone.
Purchased a new car
Uses car for Commuting
Does recommend this car
---
Great little SUV!
by Mom of Teens from chicago, IL | January 23, 2015
Great looking, great priced car, I lease it, don't want to give it back. Just awesome looking. Handles great! I feel I get decent gas mileage. As other reviewers have said, at a dead stop it isn't the fastest car once the light turns green, but once you are on the highway at "cruising speed" you do better than most cars. I drive highway to and from work - Chicago highway, handles awesome, quick and peppy once you're over 40mph is my guess. But like another reviewer said, just step on the gas more & it'll GOOO. The sound system is amazing!!!! I get lots of compliments on this car, and my teenagers want to drive it all the time!
Purchased a new car
Uses car for Commuting
Does recommend this car
---
I Love My Outlander Sport
by Gulf 16 from Dunedin, Florida | June 19, 2014
I bought my 2013 Outlander Sport LE in Sept. 2013 after comparison shopping various compact SUV's on Cars.com. Since it was the reviews on this web site that persuaded me, I think it's only fair that I contribute my own experience to the body of reviews available to help people do their research.. First, the styling: I got a Mercury Grey Outlander with killer wheel covers and high-intensity headlights. It looks a lot like the similar-sized Audi compact SUV. I see heads turning on a regular basis. It's got automatic headlights, automatic rain-sensing wipers, Bluetooth communications and a great navigation system. I traded in a 1995 GMC Jimmy for the Outlander and feel like I walked through a time warp! Fuel economy: I took my first significant road trip a few weeks ago and got an even 32 mpg. Most of my driving has been around town (suburban Tampa) and I get an average of about 27 mpg close to home. I couldn't be happier. With a 16+ gallon fuel tank you can go around 500 miles on a tank of gas on a long road trip. Comfort: I set the climate control to the temperature I want and it maintains it, whether that means heat or cooling. Quiet interior while driving, great sound system and wonderful handling. I particularly enjoy the tight turning radius when parking and making U-turns. Value: The truck I traded in sold for $29,000 18 years ago. I feel like I got a vehicle twice as good for quite a bit less money, although I can't tow a boat or trailer with the Outlander (I can carry my kayaks and bicycle on racks). Performance: You can read other reviews and see remarks about pickup in the 0-40 mph range. It's true the Outlander doesn't have the "torque" in this range of some other vehicles. If it's an issue for you, just step on the gas a little heavier and you won't have any trouble keeping up with city traffic. Personally, I think it's hilarious (and sad) to see the way drivers stomp on the gas and weave in and out of traffic just to be the first one to the next stop light. On the highway, my Outlander seems to hit its stride around 70 mph, so there's absolutely no issue with highway driving. I think it's really a matter of gearing the low end for optimum fuel economy, which I will take any day. In summary, if you're looking for a stylish, versatile, comfortable compact SUV with great fuel economy, I don't see how you can beat the Outlander Sport.
Purchased a new car
Uses car for Having fun
Does recommend this car
---
WHAT A RELIEF!
by new mitsubishi lover from Allentown, PA | February 26, 2014
First I have to agree with many others, that if I read expert reviews before buying this car I probably would not have had much interest either. Many reviews say SLOW, let me tell you slow is my previous 4 cyl. Ford Escape I had prior (TERRIBLE), my mitsu on the other hand has decent acceleration, and gives off more of a "sporty" acceleration when switching over to the manual mode. I have put almost 18,000 miles on this car in a little over a year and still have not had one issue with it. I really love the body style as I always loved the Lancer Evo. however am also more of an SUV person, not to mention the large price difference. Anyway, enough babbling, bottom line, if your looking for a reliable car with a good amount of room, and amazing gas mileage, I most definitely recommend this vehicle! You will NOT be disappointed!
Purchased a new car
Uses car for Just getting around
Does recommend this car
---
sweet ride
by suv lover from seaford de. | February 4, 2014
needed a work vehicle that would be fuel savvy & comfortable. the outlander sport is both while at a great price. I just love it.
Purchased a new car
Uses car for Commuting
Does recommend this car
---
super landers
by Landers Rocket from Minneapolis, Mn | December 11, 2013
This car is super good and its value is the best ever. I got mine for under $19000 with All Wheel Control. It's the Mother n Papa in its class. You won't regret your money on this Landers. W/100k warranty this the real deal for winner.
Purchased a new car
Uses car for Transporting family
Does recommend this car
---
don't listen the "expert"review's
by new car guy from chicago | October 27, 2013
I owe two 2012outlanders sport if l was listening the "expert" reviews l would never ever buy this vehicle but instead l went and bought two outlanders sports ES and SE the only difference between ES and SE is ES has more power do to M/T and definitely could use 6th gear.SE is a little bit more loaded but both models are great definitely worth the money.
Purchased a new car
Uses car for Work
Does recommend this car
---
I love my Outlander Sport
by Angie from | August 30, 2013
I love my Outlander Sport, I wanted a BMW or Lexlus, but wasnt able to afford it righ now, so the outlander sport was affordable and almost looks like the BMW and Lexlus SUV, I love it, so I get to ride around for another 10 years in the outlander, pretending its the Lexsus, and on top of that it rides good and is comfortable and was affordable.
Purchased a new car
Uses car for Just getting around
Does recommend this car
---
Tale of two cities
by Scooter from Indianapolis | August 30, 2013
I bought a 2012 ES Outlander Sport, loved it, but wanted more tech. So I bought 2013 SE Outlander Sport, never been so happy with a car... The family and I took a 1900 mile trip, Never had a problem, gas milage was great, heck everything was great about the car.... I just wish everyone would understand that this is the CUV they need / want to own..... Basic SE Model Rain sensitive windshield wipers heated seats Heated side view mirrors Light sensitive head lamps Alloy wheels Climate control Most ecellent Gas milage To me this is one of those cars you keep until the wheels fall off and I think that will be a long time....
Purchased a new car
Uses car for Commuting
Does recommend this car
---
Great value small SUV
by Markaroo from san Antonio, TX | August 9, 2013
Since 1989, my wife and I have owned seven Mitsubishis. They are great cars - we loved them all. If you stay on top of the scheduled maintenance, they will serve you very well - they just don't "break". The quality is top-notch, and the value is incredible. I have owned Porsches and Jaguars, and I have to say the "fit and finish" on Mitsubishis is comparable to those high-dollar cars.. They're tight, they don't rattle and they are highly dependable. So, if you are looking for a cost-efficient "crossover SUV" - you may want to consider an Outlander Sport. But if you're looking for a fast car - look somewhere else. It's all about practical, reliable transportation . The brakes are great. Bottom line. I think that it is a very practical, and very cool-looking car. Love it.
Purchased a new car
Uses car for Just getting around
Does recommend this car
---
People Who Viewed this Car Also Viewed
Select up to three models to compare with the 2013 Mitsubishi Outlander Sport.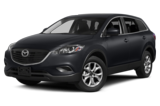 2013 Mazda CX-9
Asking Price Range
$18,648–$31,384
Compare
2015 Mazda CX-5
Starting MSRP
$21,545–$29,220
Compare
2016 Hyundai Tucson
Starting MSRP
$22,700–$31,300
Compare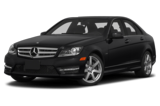 2013 Mercedes-Benz C-Class
Asking Price Range
$19,136–$35,180
Compare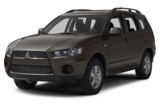 2013 Mitsubishi Outlander
Asking Price Range
$12,466–$22,462
Compare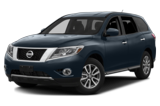 2013 Nissan Pathfinder
Asking Price Range
$17,786–$32,022
Compare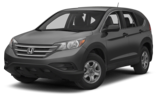 2013 Honda CR-V
Asking Price Range
$17,359–$27,139
Compare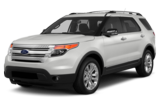 2015 Ford Explorer
Starting MSRP
$30,700–$43,100
Compare
2014 Subaru Forester
Starting MSRP
$21,995–$32,995
Compare
Featured Services for this Mitsubishi Outlander Sport