Average Ratings
---
12 out of 12 people recommended this car.
---
Great Sports Car with Flaws
by IndyCar fan from Los Angeles, CA | September 6, 2016
I had the 2012 370Z with the Sport Package. The vehicle looks awesome (I had a few people think it was a Porsche), sounds good, and it performs awesome when driven hard. The interior is very cramped with little room for storage and the seats are very flimsy: you can feel the headrest move around if you lean your head back. With this car you get sports car performance at budget car price so there are sacrifices and cut corners.
Purchased a new car
Uses car for Commuting
Does recommend this car
---
More bang for your buck
by Import Sports Car Enthusiast from VA | July 29, 2016
Heavier among Japanese sports cars, yet deceptively nimble. Steering is surprising responsive, engine lays down plenty of power, the rev matching is really cool feature too. Black and red interior upholstery is a nice touch in my opinion. Feels like a true sports car, because it is. Interior design for luxury items / comforts are lacking. Cup holder etc is not very ergonomic, stereo sounds good, but is plain, not very versatile... obviously sacrificed for the sport quality. If you're a sports car enthusiast then you will not likely be disappointed. It does all things sport, VERY well.
Purchased a new car
Uses car for Just getting around
Does recommend this car
---
Real Deal Sports Car - No Excuses
by CT Car Guy from Connecticut | February 25, 2016
I am a big-time car guy - literally obsessed. I always have been. This 370Z is a real deal sports car both in form and function. With respect to form, it is a stunning car - low slung, wide, big hips, swooping cabin and simple lines from the headlight to the tail light....the whole car looks of a higher quality and price than it is - almost like its been cut out of a single piece of metal. With respect to function, this car is the real deal - engineered from the onset to be a sports car with the engine mounted BEHIND the front wheels and the driver's seat almost sitting on the back wheels - the car rotates so perfectly around the center. The on center feel of the steering wheel is locomotive straight and small inputs to the left or right have a nice weight and require meaningful movement - you really feel like you control how the car moves. The engine note is menacing...it builds with such aggression and anger as you move through the revs that it takes some time to get used to. At first, I kept shifting at 4k or 5k thinking I was at red line. I then realized that this car is a screamer and happily revs to its 7+k redline over and over. One gripe.... pedal travel is a bit too long. You have to get used to really pushing in the pedal to find the meat of the power band. This can be good at high speeds or on a track because you can really control your RPMs. That said, around town, you have to give it more effort than I'd like. This is a Nissan/VQ setup issue that I also see in my 2011 G37x though so I'm used to it. On to more subjective items....the car is an absolute blast. I love the sound, the smell and the feel. The car feels purposeful when being handled - heavy steering, vibrating shifter and gauges dancing. It all adds to the excitement of flogging the car around, especially when the roads get twisty. I think this car is at its best when driving in the 3rd gear on back roads. In this way, you really feel the punch of the engine and the turns really let you feel how powerful and responsive the brakes are, especially in sport trim package. Also, I just love hearing the engine roar and ricochet through the woods that surround my favorite woods - its all so visceral and real...so much of a working man's life with wife and kids is a neutered existence but this car is far from that. It offers unapologetic aggression that is more akin to a muscle car than some might expect from a Japanese sports car. In summary - forum pundits and car review journalists will bring this car down for not being as light as the BRZ or as fast as a WRX STI or as practical and value-oriented as a Mustang....to which I say, thank god. This car brings a blend of power, sports car purpose and design that those cars just don't. I've even seen reviews that discuss how family cars can now accelerate about as quickly as the Z...also true. BUT...the Mustang is a front heavy porker that is more of a GT car than a sports car. The WRX is a hyped up econo-box with turbos and a torque curve that dies off at the top. The FRS - while structurally brilliant is 100hp shy of being a thrill ride. The Z brings it all together - much closer in spirit to the Cayman than any of it's "competitors" at about $20k less....this is where the Z is the real value and NOT overpriced as many reviews will say. And who wants to race around in a V6 camry?!? Like the Porsche, these Zs are part of a long-standing lineage of built for purpose, no excuses sports cars....and this Z delivers. It looks special, it feels special and it drives like a boss. If you want a real sports car - especially if you can swing this as a second car - you absolutely won't be let down by the Z. Take it from me - the car obsessed, real world driver who researched for years before pulling the trigger,
Purchased a new car
Uses car for Having fun
Does recommend this car
---
Great Car!
by First time 370Z Owner from Birmingham, AL | March 18, 2014
I love sports cars. I traded in my Mustang GT (which was a great car) for the 370Z. I love the 370z. Quick as lightning and you do not see many of them on the road so they always catch your eye. If you have the means, I highly recommend picking one up ;).
Purchased a new car
Uses car for Just getting around
Does recommend this car
---
best car ever
by jar head from searcy ar 72143 | February 17, 2013
i have owned many bmws and love the reliability and engineering of nissan!!!!!! in my opion the z car is one of the best cars i have ever owned!!!!! it is fast , rattle free and reasonably priced. one smooth operator that i will enjoy to the max. i compare the z against 3 z4 bmw coupes. it is beautiful, practical, and engineer ed the way vehicles should be made!!!!!! i love my z coupe and smile every time i drive it, a great car in many ways!!!!!!!
Purchased a new car
Uses car for Having fun
Does recommend this car
---
Great Experience
by Happy Customer from California | February 8, 2013
I used cars.com to find my new 370Z. I contacted the dealership, and was in my car the next day. The dealership was terrific to work with. I also had several dealerships contact me in a timely manor offering to help as well. I wanted a very specific car and was able to find it on cars.com and the dealership I contacted was willing to work with me. The entire experience was very pleasant.
Purchased a new car
Uses car for Just getting around
Does recommend this car
---
Fantastic Fun! Worth EVERY penny.
by Primacarrera from Imperial Valley, California | January 17, 2013
Got my 2012 370Z Coupe in Brilliant Silver/Black in Sept. Sports package is a MUST! Spoiler,Bigger brakes and 19 inch RAYS wheels. Mine has the Red Brake Calipers and turns heads everywhere. Fast and fun to drive with the 7-speed auto in manual mode shifting with the paddle shifters. Get the coupe without all the Tech/Navigational equip.The stereo is the cheapest thing in the car so get the standard AM-FMw/single CD. Yank it out and throw it away!! Install a system with 3-way speakers/Amp/Receiver w/bluetooth. For about $700.00 you can get a full trick sound system that not even the factory BOSE System can touch. Love my Z!
Purchased a new car
Uses car for Having fun
Does recommend this car
---
I love this car!!!
by Finance Professor from Houston, TX | September 27, 2012
IMO, the Nissan 370Z is the best looking sports car out there for under $60,000. It's also great on performance, doing 0-60 in 5 seconds, and has a satisfying "purr". While much more affordable than high-end sports vehicles (e.g., Porsche 911), I feel like they skimped too much on the base model interior giving it a "cheap" feel despite the cost of around $30,000-$35,000. Specifically, the material used on the seats and door panels seems like it belongs in a Versa or Ford Fiesta. If you're willing to pay the extra $10,000 for the Sports package and the Touring package, you have a much nicer vehicle (this is what I ended up doing) but it becomes quite costly. I did not get and do not recommend the Navigation package as it is IMO overpriced. Bottom line: I am a happy because the 370Zis a totally awesome car! I just wish it cost less to get a nice interior.
Purchased a new car
Uses car for Just getting around
Does recommend this car
---
Love the 370z
by Sports car enthusiast from Southern Ohio | July 16, 2012
Very sporty attention getter. lots of torque-fun to drive but powerful. If gas mileage is important to you do not buy this car. Really love it for its fun and sexiness!
Purchased a new car
Uses car for Having fun
Does recommend this car
---
Most fun I've ever had behind the wheel
by dmhenderson from Germantown, MD | February 3, 2012
This car is not intended to be a daily driver although it can be used for that purpose. It seats two people comfortably (I'm 6'4") and handles like a dream. It has enough power and room for improvement to keep even the pickiest enthusiasts happy. I know a vette owner who prefers a well-tuned Z... Positives: -It's fast. Really fast. With a little tuning and a bit of aftermarket modification, you can push 400hp at the wheels if you're so inclined. -It's a head turner. I have received more compliments on my 2012 NISMO from complete strangers than I can count. -It's reliable and Nissan backs their workmanship. I had a 2009 base 370z before I purchased my latest car. I'm a convert for life. Buying one of these cars is a little like joining a new religion. -Interior styling is very retro and cool. If you've owned older Z cars, you will recognize the digital gas gauge among other features. I only have a few small complaints regarding this vehicle (none of them major): -It has *horrendous* blind spots. Go ahead and splurge on the rearview camera and put expansions on your side mirrors. You will thank me later. -Get used to road noise. Bear in mind that the Z is a true sportscar and if you weren't expecting some road noise, this is not the car for you. This isn't really a complaint so much as a statement of fact. -No full sized spare. It's not even an option and in most states you won't even get a donut unless it's required by law. -Don't expect to haul anything. You'll be lucky if you can fit your golf clubs in the back hatch. -The stereo options are garbage. The bose system sounds awful. Get the base system, rip it out and install something nice. Do not buy the "tech package" whatever you do. -Gas mileage is nothing to write home about. 18 gallon tank on a tiny car that only takes premium. Do the math. -Invest in a clearbra coating to protect your paint on the front chin spoiler, fenders and side mirrors unless you don't mind road rash or plan on shelling out $1000 annually to clean it up.
Purchased a new car
Uses car for Having fun
Does recommend this car
---
People Who Viewed this Car Also Viewed
Select up to three models to compare with the 2012 Nissan 370Z.
2008 Cadillac Escalade
Asking Price Range
$16,125–$29,877
Compare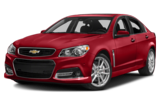 2015 Chevrolet SS
Starting MSRP
$45,745–$45,745
Compare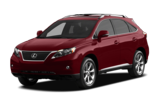 2012 Lexus RX 350
Asking Price Range
$19,504–$32,112
Compare
2008 Subaru Outback
Asking Price Range
$5,489–$14,161
Compare
2015 Dodge Charger
Starting MSRP
$27,995–$62,295
Compare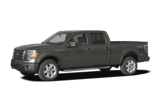 2009 Ford F150
Asking Price Range
$9,830–$26,938
Compare
2010 Audi A5
Asking Price Range
$13,550–$24,090
Compare
2012 Ford Explorer
Asking Price Range
$14,337–$27,485
Compare
Featured Services for this Nissan 370Z