Average Ratings
---
11 out of 11 people recommended this car.
---
Fantastic Vehicle!!
by Jason from Dallas, TX | February 5, 2014
I have owed my Cube only a month or so but I read many consumer reviews about it before buying! Honestly there are hardly ANY bad reviews! So I bought one with just over 15K miles, and I have to say it's probably the best car I've owned yet! It fits me perfectly! I absolutely love the styling, standard features, and options available! The gas mileage is amazing as well! I average 28mpg and that is mostly city driving, with occasional highway. I have yet to take it on a long trip but I'm positive I will average no less than 34mpg? Another great thing about it is that it's ALL WINDOWS, so I would say there are NO blind spots! I do agree with the other reviews here, I love how you just open the door and get in, no climbing up or down! It's comfortable! I would buy another in the future for sure! AWESOME SOUND SYSTEM with blue tooth and steering wheel controls! iPod hook up! The works! Mine came with a 20+ mood lighting lot that's pretty cool, at night of course. Two thumbs up here!!
Purchased a new car
Uses car for Just getting around
Does recommend this car
---
Lot of features for the $$$
by Cincynow from Cincinnati | October 7, 2013
Love the overall design of the Cube - wish it was bigger - but still has a lot of space for people & things - lots of unique features for a vehicle at this price point!
Purchased a new car
Uses car for Transporting family
Does recommend this car
---
Great little car!
by Steve from Maryland | May 16, 2012
I've had my cube SL for about 1.5 years now and it's my favorite of the many cars I've ever owned. As a middle-aged guy, I appreciate the fact that you just open the door and get in. You don't have to bend over and you don't have to hoist yourself up. As others here have said, the perception of roominess is amazing. When I get in any other car now I feel claustrophobic. I track my fuel consumption closely and average about 25 mpg in the winter and about 28 mpg in the summer in mostly stop and go short distance driving. My best mileage was 35 mpg on a long-distance road trip where I kept it at about 75 mph. The CVT is really amazing in that it can keep the revs way down on the highway, but is instantly responsive when you put your foot down. With 4 people on board, it had no problem maintaining speed in the mountains of western Maryland. It just revved-up and stayed there. The handling is surprisingly good and you can really throw this little thing around. Definitely not enough power to get yourself in trouble, but thanks to the CVT will scoot quickly away from a stop and be up to speed almost instantly. And oddly enough it does it all without winding out. Kinda strange. In a nutshell, it's roomy, economical, fun easy to park (live in DC metro) and different. Guess that's why Nissan can't give these away.
Purchased a new car
Uses car for Commuting
Does recommend this car
---
Awseome Car and value
by Cube mania from New Jersey | December 16, 2011
Purchased my cube about a month ago. This vehicle is unbelievable comfortable. Getting 30 mpg...Great car the only downside is the steering is a little loose or vague but transmission is smooth as can be..
Purchased a new car
Uses car for Commuting
Does recommend this car
---
Love it love it love it
by MMM from Minneapolis, MN | November 22, 2011
I really do love this car. It's comfortable, super roomy, handles well, has good pick-up, looks fun and unique, gets great gas mileage (33 in the city, for me), fits four adults comfortably, and yet fits into the smallest parking spots very easily. I've only had it for a few months, so I can't say too much about the reliability yet, but so far there have been no problems at all. The automated hands-free bluetooth connection to my phone is an excellent feature, and being able to charge and play my my iPod via the car stereo is fantastic. I can't imagine a better car for the very low price tag.
Purchased a new car
Uses car for Commuting
Does recommend this car
---
Soft Paint Job
by Marty from Toms River, NJ | November 7, 2011
I recently purchased a Nissan Cube from a dealer in Toms River, New Jersey. My Cube is parked in my garage each night. I have had the Cube five months now. After a few weeks I noticed scratches by the front left wheel, then some scratches on the hood, and in the back, and so on. Then I got stuck in the recent snow storm here in the northeast (October 2011). My car was covered with several inches of snow and I only had a plastic shovel to clear my car off with. Needless to say my car now has scratches from getting the snow off. There are also several more scratches I cannot attribute to the shovel that I assume were from the highway ride home thru the storm. Unfortunately, the warranty states "If your Nissan is damaged due to an accident or similar cause which destroys the paint and protective coating, have your vehicle repaired as soon as possible. The cost of such repairs is considered the responsibility of the owner." So the dealer is charging me several hundred dollars to buff out the scratches. So I am making you, the reader, aware that the Nissan Cube comes with a soft paint job that scratches easily. Buyer beware.
Purchased a new car
Uses car for Just getting around
Does recommend this car
---
A PARADOX: LOOKS SMALL BUT REALLY BIG!
by I'VE BEEN CUBED from Middle Georgia | November 1, 2011
My wife and I purchased a 2011 Carribean Blue SL in June of this year. We were looking for something that had plenty of room, but also was easy to enter and egress from the car. We are caregivers for her mom who is 88 years old and has tough time getting in a vehicle to go shopping or to the doctor. We checked out all of the vans and other small suv's, but the seats were just to high off the ground. We saw the CUBE at a dealer where we wanted to check out a used van, but, there were none to be had. Saw the CUBE in the lobby window, sat in it and was surprized at the room inside and seating arrangement. You don't sit "down" in a CUBE, you just get in. The seats are the perfect height. The SL model is loaded with bluetooth, auto climate control, sattelite radio, incredible music system, on-screen navigation, four reclining seats, and maybe best of all, we get 25-26 mpg around town. Have not gone on a trip yet. Every day someone says "I love your car" or is curious about its design. Some want to sit in it and are amazed at it's roominess. CHECK IT OUT~
Purchased a new car
Uses car for Just getting around
Does recommend this car
---
Fantastic little car
by Bean from LA | August 1, 2011
We've owned one for nearly a year, and it has been perfect in every way. Smooth driving, great electronic features, tons of room. Really comfortable for five. You just can't go wrong here, esp for the price.
Purchased a new car
Uses car for Just getting around
Does recommend this car
---
Sensationally Cool
by Sir. Cube of Quirk from Dallas, TX | July 30, 2011
The Nissan Cube is simply an amazingly magical car. Im 6' 5.5" yet I have more room than a mack truck inside!!!! If you want to look, feel, and BE different, then buy a cube. All of my college football teammates clowned me when I first bought it until I made them experience the Cube effect. "C" meaning coolness and comfort to the max. "U" meaning underestimated. "B" meaning Best car in its class. "E" meaning efficient beyond means. Thats when I hit them hard with the "fill up twice a month line". Then of course they shut up. Its so much fun to drive!!! You can whip in to any parking spot in seconds and coming from a huge truck, you dont understand how much easier that makes your life. The stereo is absolutely amazing because the car is so tall, it makes the sound resonate and it sounds like your at the actual concert. The seats are almost like sitting on your favorite couch plus they ALL recline. Cool right?? I bought the Sapphire Black Pearl because in the daylight, you get this sparkling blue and green color changing sweetness but at night, its suave, elegant, and pitch black. The only thing I wish was better is the power. The acceleration at times can be kinda slow but I guess when you have 4 or 5 275lb linebackers inside then any car would suffer. LOVE THE CUBE end of story.
Purchased a new car
Uses car for Having fun
Does recommend this car
---
A great value
by karl from KC | June 8, 2011
Have one this month as a rental. Don't expect a cheap car ride! It drives and handles very well in town and on city highways. I haven't had the chance to see it perform on wet streets but I don't expect to have any issues there. My only complaint is that I don't understand why there an armrest for the drivers's seat but not the passenger. I think in today's market this is a great value for the $22,000 range.
Purchased a new car
Uses car for Just getting around
Does recommend this car
---
People Who Viewed this Car Also Viewed
Select up to three models to compare with the 2011 Nissan Cube.
2010 Toyota Highlander
Asking Price Range
$11,669–$24,681
Compare
2017 BMW 330 Gran Turismo
Starting MSRP
$43,950–$43,950
Compare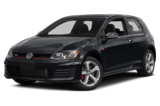 2017 Volkswagen Golf GTI
Starting MSRP
$24,995–$34,095
Compare
2016 Lexus GS 350
Starting MSRP
$50,000–$50,470
Compare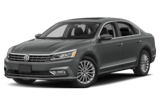 2017 Volkswagen Passat
Starting MSRP
$22,440–$33,995
Compare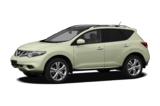 2011 Nissan Murano
Asking Price Range
$10,909–$21,737
Compare
2017 Volkswagen CC
Starting MSRP
$34,475–$37,820
Compare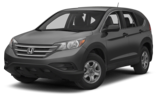 2013 Honda CR-V
Asking Price Range
$15,137–$24,053
Compare
Featured Services for this Nissan Cube