Average Ratings
---
12 out of 21 people recommended this car.
---
Excellent light duty truck with room for big dogs
by Steve from Hill Country of Texas | December 27, 2015
Driven truck for 10 years with no problems. Gets around 18.5 mpg in the hill country of Texas. Powerful engine moves heavy loads with ease. Six foot bed with bed liner tracks makes tie down of loads easy.
Purchased a new car
Uses car for Work
Does recommend this car
---
Rad/trans
by unlucky owner from Boston | January 4, 2015
Bought my 2005 frontier w/50k on it Had to replace radiator and trans TWICE!!! once at 72k(covered by extended warrantee.Next at 96k.Cost me $3000.My share!!!! For what? I didn't do anything wrong.
Purchased a new car
Uses car for Commuting
Does not recommend this car
---
non disclosure about the radiator trnsmission prob
by louly from maryland | February 1, 2014
Is sad that a company I loved could be so inconsiderate to their customers as not to make a recall on a major problem with their 2005 - 2010. If you buy a used one be scard especially if you drive any distances. The radiator houses the cooling for the transmission and apparently the seals or something fails and puts coolant into your transmission if not caught right away it not only fries the radiator but the transmission as well. Why the US didn't force them to make a total recall is beyond me and a lot of other very angry consumers. NO MORE NISSANS for me! I will be out over 6000 before all is said and done
Purchased a new car
Uses car for N/A
Does not recommend this car
---
Where to start...
by Dbrink62 from Wisconsin | January 11, 2014
This was the truck of my dreams 2 years ago. I purchased my 2005 nismo used with 95,000 miles. I didn't think twice about the miles because it's a Nissan, all Nissans are dependable, right? Wrong. Problem after problem right after my 3 month warranty ended. First , the fuel sender went bad, costly repair not covered by a very similar recall. Random low tire pressure warning light, even when tires were fine. THE BIGGEST HEARTBREAK, coolant mixing with the engine oil! People read the reviews, I was so infatuated with this truck, and didn't care what other people said. I had to replace the transmission and engine cooler, and thought everything was fine. Except for last month when I was driving at about 50 mph and the engine started to stutter. I knew something was wrong so I took it to my mechanic. He couldn't find anything wrong, but I knew something was wrong. Took it to another engine and transmission shop, oddly they couldn't find anything wrong. Traded the vehicle in 2 weeks ago and leased a 2013 Rav4. The dealer is a family friend and bought my truck for what was owed on it. Talked to him yesterday and they found about $3,000 worth of work that needed to be done to the transmission, so they wholesaled it! Sad ending to what I thought was an awesome truck! Don't buy this, Nissan won't back it up
Purchased a new car
Uses car for Commuting
Does not recommend this car
---
Great for a while, then....
by mrdezyne from Tulsa OK | January 6, 2014
Bought my 05' Fronty used with 14k on the odo. It was a carefree, virtually problem free truck for 80,000 miles and I sang its praises daily. Then it was like an internal timer went off and everything went bad all at once. First the window switches stopped working for the rear windows, looked this up in the forums and its a common problem with carbon build up, found a fix online by taking the switch apart and cleaning it. Next the fuel level sender would go out intermittently, once again a common problem on the forums, no way to fix this but to drop the tank and replace sender, not fun or easy. Warped brake rotors, not once but three times, I don't tow anything and most of my driving is highway with little brake use, once again found to be a common issue among Fronty owners on the forums. The rear axle seal is leaking on one side, found this when replacing rotors. But to top it all of was the cross contamination of coolant into the transmission. First the overdrive gears started slipping slightly. Coolant looked fine but the trans fluid started showing signs of milkshake. Took it into dealership for a check and they suggested replacing the cooling system and trans at a cost of $3K since I just passed the 90K mark. Really? Less than 100K miles and I already have to replace a transmission and cooling system at my cost? What a crock. My advice if you currently own an 05'-09' Fronty would be to look up the trans cooler bypass mod and remove the radiator cooler from the transmission fluid circuit. This is one sure way to guarantee that you never have this issue. It is common, Nissan has lost a class action law suit for this very problem but they still do not back up their product and admit fault. I understand normal wear and replacing components and certain mileage intervals, but this is beyond normal wear, this is a design problem that is blind to the owner until it is too late, there are no warning signs until you feel the trans slipping and then its too late. This is the same for Pathfinder and Xterra. I will not buy Nissan again.
Purchased a new car
Uses car for Commuting
Does not recommend this car
---
Great Truck
by ATL GUY from Atlanta, GA | November 22, 2013
I bought my 05 Frontier Nismo in 2010 and have had very few problems. I got it with a little over 89,000 miles and it is at 112,000 now. It has been on long trips, as well as daily driving to work. Besides an issue with my driver's side window, there has just been normal maintenance. For a truck with as much acceleration as it has, the gas mileage is not too bad, and definitely not bad on the highway. The tie down capabilities in the truck bed are great additions as well. Ample seating space, and a great updated feel in the inside. All of the issues concerning overheating from other owners, I have had no problem with at all! Nor with any transmission problems.in the truck. I would definitely recommend this truck to anyone looking for a truck that is not full size. Especially the frontier having 4 doors.
Purchased a new car
Uses car for Just getting around
Does recommend this car
---
Not Completely Impressed
by Frontier Owner from Utah | October 24, 2013
I bought my 05 Frontier with around 86,000 miles. I had to replace the transmission and catalytic converter around 100,000 miles. It also has overheating issues that no "local shop" can seem to figure out. I wish I would have looked at more reviews before I bought it, because I see a trend among all these issues from a number of 05 Frontier owners. On the flip-side, it has great power and I love the overall feel of the truck: how it rides, pulls and drives. If I didn't have to deal with the previous mentioned issues I would have loved to keep this truck longer.
Purchased a new car
Uses car for N/A
Does not recommend this car
---
Love my Frontier
by eris from mid west | August 12, 2013
I really enjoyed my little 2005 truck. Performs like a big truck, without too much empty un-needed space. Ride is smooth. Just enough room for groceries and plenty of room for hauling things or trips to the dump. I do not have small children but it also has two mini seats behind the front seats (not alot of room space for larger children). Great on fuel and very comfortable for a truck. Never has had any major problems and has always started for me in the coolest of winters. I would give my truck a 99.9 % and this is because if you have the need to take more than two adults in the truck, you would need a bigger truck. :)
Purchased a new car
Uses car for Just getting around
Does recommend this car
---
Best truck
by Pick-up Truck from Miami, FL | January 27, 2013
I love my Frontier. i bought it brand new, its great in snow and rain. But its very light so it can fishtail easily. It doesnt have good gas mileage but thats okay with me because i love the power it has.
Purchased a new car
Uses car for Having fun
Does recommend this car
---
Cross Contamination
by Bad Radiators from Yuba City, CA | August 14, 2012
The 2005 NISSAN Frontier, Xterras, and Pathfinders all have faulty engineering with the radiators getting fluid in the automatic transmissions. BEWARE because NISSAN won't recall them. You will have a $5000 repair bill trying to fix the problem. Look it up online and see for yourself.
Purchased a new car
Uses car for Outdoor sports (hiking, cycling, etc.)
Does not recommend this car
---
People Who Viewed this Car Also Viewed
Select up to three models to compare with the 2005 Nissan Frontier.
2017 Honda Ridgeline
Starting MSRP
$29,475–$42,870
Compare
2001 Ford F250
Asking Price Range
$1,705–$20,809
Compare
2004 Ford F150
Asking Price Range
$3,819–$17,031
Compare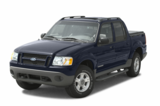 2002 Ford Explorer Sport Trac
Asking Price Range
$2,620–$10,064
Compare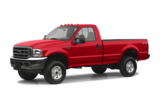 2004 Ford F350
Asking Price Range
$5,883–$23,479
Compare
Featured Services for this Nissan Frontier