Average Ratings
---
28 out of 33 people recommended this car.
---
Great truck for the money
by JR from Salinas, CA | September 3, 2015
I previously had a 95 Tacoma and went to by another. However, the price of the Tacoma was almost $6k more than the Frontier and I didn't see all that much difference between the 2 vehicles. The Frontier is a little larger and the bed can carry more. It has an automatic transmission and plenty of power. Mine has 100k miles on it and other than regular scheduled services I have had no problems whatsoever.
Purchased a new car
Uses car for Just getting around
Does recommend this car
---
Perfect Light Duty Truck
by NismoNinja from Phoenix, AZ | August 26, 2014
I've owned my 2007 Frontier Nismo King Cab for a couple of months now. I average 2000 miles a month so the truck sees a lot of action. For my money this truck has been absolutely perfect. I needed something to drive back and forth to work and to use for local deliveries as part of my job. The cab is quiet even at freeway speeds and the ride is comfortable if a little bouncy - but that is typical for trucks of any kind. Power and performance have been top notch - plenty sprightly even between 60 and 80 for freeway passing. On top of it all I'm still averaging 21mpg which is just a couple ticks lower than my wife's 2014 Rogue with a 4 cylinder engine with a CVT - she averages 23.5 in mixed driving. Utility has been everything I've needed and more. Plenty of space inside the extended cab to hold electronic or delicate cargo, laptop, bags, books, etc. The large bed makes it easy to haul longer items as needed and the addition of the Utilitrack system for additional tie-downs has been fantastic. The only detraction I've had is in the interior design. LOADS of plastic. The seats are very comfy and everything the driver needs is well within reach but grey plastic completely fills the cabin without even a little 'accent' trim of any kind. Not a big deal and nothing that affects the usability of the vehicle, but something I thought stood out. The only other interior issue I noted was something I saw on every other used Frontier I test drove - the cloth on the drivers seat would wear right along the bolster facing the door. Because of the hike up into the seat or down out of the truck this is to be expected and is an easy $100 fix at any decent automotive upholstery shop. I covered the seat bottom and side bolsters with leather on both seats for a bit of a custom look. Cost me $300. Well worth it and the leather will wear much better than the cloth ever would. This is my 6th Nissan in 20 years and the 2nd with Nissan's legendary V6 (the other being a Infiniti G35 with 90k miles on it). I have found that as long as you follow the recommended service guidelines (oil changes/fluid changes) and keep an eye out for anything unusual (fluid leaks under vehicle) these will power on for decades.
Purchased a new car
Uses car for Commuting
Does recommend this car
---
Don't Buy Nissan!!!
by Frontier Owner from Malta, NY | June 12, 2014
I recently experienced issues with my 2007 Nissan Frontier transmission due to radiator failure and coolant/AT fluid intermix. Of course this happened just past the extended warranty period (as I have found to be a common complaint) This is a known issue for several models of Nissan vehicles from 2005 -2010. Nissan extended the warranty to just before the problem tends to occur. After a little research I have found this to be a wide spread issue, there have been almost 3000 complaints to the NHTSA on 2005- 2010 Frontier, Pathfinder and Exterra. If Nissan had given notice of the warning signs for this failure and been upfront about how prevalent this issue really is I would have most likely been aware of the issue sooner and transmission would not have failed. Instead I am stuck with a $2500 repair and I am without a vehicle for at least a week maybe longer. This prevalent problem has earned Nissan 5 of the top 20 spots on carcomplaints.com/recent_trends/ in the past 90 days and I'm sure it has been there for some time and will continue to be. Nissan seems to think there customers are as disposable as their vehicles!
Purchased a new car
Uses car for Just getting around
Does not recommend this car
---
Best overall truck
by CLK430 from Yucaipa, CA | August 28, 2013
Had this truck for 4 years...its really a good truck, every bit as good as the Toyotas, with a savings of $1000's....At 48000 miles the fuel gauge stopped working, it cost $560 to replace parts in gas tank, ouch.
Purchased a new car
Uses car for Work
Does recommend this car
---
The truck I dreamed of owning..now I got!
by jim from whitney point, ny | March 6, 2013
Noelle wa very helpful with helping me find the truck I purchased at Mathews Import Center. From the time I meant her to the time I drove off the lot with the truck she was there to help me. I also should mentioned that the dealership worked hard to meet my payment requirements. I love the truck!!!! I will be sure to refer anybody I know that is looking for a car/truck to this dealership and to noelle. Also a BIG thank you to her sales manager Mike!
Purchased a new car
Uses car for Commuting
Does recommend this car
---
1998 & 2007 Frontier Nissan 4x4
by TheNissanGuy from Lapeer, MI | August 11, 2012
Had a 1998 Nissan Frontier 4x4, now I have a 2007 Nissan Frontier 4x4. Both are awesome! This new 4x4 I have now has a better design, plus it is a 4-door. The new truck is a V6 (old was a 4 cylinder), very powerful. Actually I have not floored the gas pedal, don't need to, it's super fast and powerful if I need to go. My wife loved the truck when I first bought it almost 2 months ago, but she was afraid to drive it because it is pretty high up. Now she got used to it and is driving my truck pretty often. Everything is great, expect the turning radius, but that's allright. Great gas mileage too.
Purchased a new car
Uses car for Having fun
Does recommend this car
---
Best Truck for a Family
by Nissan Frontal from Stoughton MA | June 21, 2012
This is my 2nd Frontier Crew Cab, the 1st was a 2001 and it was totaled in highway accident. Myself and the passenger walked away without a scratch. From that point on I knew I was going to get another one someday. We are an active family, and this is perfect for trips to the Beach, the mountains, camping trips. Also perfect for taking the kids and all their gear to and from Hockey practices and games. I gave a lower rating in performance and interior styling, because lets face facts it's a truck not a sports car. Though there is a lot of improvements since the 2001 model. I was concerned about buying a 5 year old used truck but I was able to take a long test drive on the highway and back roads and the truck performed better than I expected. In closing I love this truck and I'll keep buying them as long as they keep making them.
Purchased a new car
Uses car for Transporting family
Does recommend this car
---
Need to fix radiator/transmission issue
by jbkailua from Honolulu | January 17, 2012
I have owned 2 nissan trucks and loved both of them until I had my transmission cooler in the radiator go out at 94,000 miles. Nissan knows this is an issue but will only warranty it for 80000. If you buy one replace the radiator or you will have to replace the radiator and tranny. Automatic transmissions only and also on the xterra and one more.
Purchased a new car
Uses car for Work
Does not recommend this car
---
Best truck in its class for the value
by Tiobenix from Maui | September 27, 2011
I ve been looking for trucks for a while, wanted to get a toyota so bad due to comments of other owners. But as soon as i started to research about it i realized the frontier it was the same or even better than the tacoma and for a better price. The engine 4.0 same than tacoma has 20hp more than its competitor, not sure about the toyota's gas mileage but my frontier quad cab long bed 2wd 6 sp manual tranny gives me 19.5 or 20 mpg with stocks rims and tires. Also, the interior looks way better to me than the tacomas i feel toyota lost the japanese looking; it is more american looking now, while the frontier still having lots of space on the front seats due to a simple and tiny dashboard which still reminds me that japanese style i was talking about. Im really happy with my truck and I'd totally recomend it to a friend i think it is the best truck in its class for the value
Purchased a new car
Uses car for Transporting family
Does recommend this car
---
newest truck i've have ever bought!
by dave the nissan guy from roseville,calif. | August 12, 2011
very nice looking and performs well for a 4-cylinder. I was very surpraised with the 4-cylinder compared to the 2001 nissan frontier. Surpraised as in happy!!
Purchased a new car
Uses car for Transporting family
Does recommend this car
---
People Who Viewed this Car Also Viewed
Select up to three models to compare with the 2007 Nissan Frontier.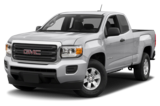 2016 GMC Canyon
Starting MSRP
$20,940–$38,260
Compare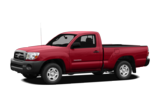 2010 Toyota Tacoma
Asking Price Range
$12,672–$28,840
Compare
2009 Ford Ranger
Asking Price Range
$6,244–$19,088
Compare
2010 Ford F150
Asking Price Range
$11,056–$31,068
Compare
2009 Chevrolet Colorado
Asking Price Range
$6,220–$20,944
Compare
2012 Ford F250
Asking Price Range
$12,006–$51,886
Compare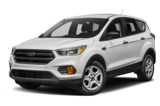 2017 Ford Escape
Starting MSRP
$23,600–$30,850
Compare
2017 Subaru Legacy
Starting MSRP
$21,995–$31,640
Compare
2017 Subaru Forester
Starting MSRP
$22,595–$34,295
Compare
Featured Services for this Nissan Frontier