Average Ratings
---
46 out of 54 people recommended this car.
---
DO NOT WASTE YOUR TIME!!
by Ki from | March 6, 2016
As from going from a beat down 2000 Subaru to a 2011 Juke I thought I was getting myself into something much more practical...However, I would much rather have that old broken down Subaru again. I live in a winter climate half of the year and it snows heavily, one of the cons for this car is the "traction". I do not like having my car automatically readjust itself if it "thinks" its sliding, when it really is NOT! I would rather be in control... THE BIGGEST CON: gas mileage is the WORST!!! I can say I've never had a worse car when it comes to gas mileage.. It has a small tank, which only takes few bucks to fill...but I've had to fill up the tank two-three times a week and I only drive about 15 miles twice a day.. To drive a 30 min- 1 hour drive, I go from having a full tank to 1/2 or almost a 1/4 of a tank... I would highly recommend putting your money somewhere else, on a more practical car because to drive a 7 hour drive, I had to fill up 8 times to & from where I was going... Whereas, my Subi would have made the trip in less than 5 or 6 fills. It's a good price for a car that's not going to be driven around much and for the sleek exterior and interior. Lastly, the sub in mine has a lose wire.. I went to the dealership and they didn't even check the box and they said, "You're going to have to purchase a whole new box since it's incorporated into the car, it'll be about $1000 for that to be fixed" That's when I knew that these little problems that could have been fixed prior to buying this car or on my own mechanical background, it was not worth it for me.
Purchased a new car
Uses car for N/A
Does not recommend this car
---
LOVE MY LITTLE SMUSHED SUV!
by Love my Juke from Long Island, NY | May 19, 2015
I am absolutely IN LOVE with my Nissan Juke. I got the SL AWD edition so I have all the fun gizmos & gadgets and I can drive a little safer in the snow!!! The interior leather seats are so sleek & super comfortable. they are shaped perfectly & hug you in all the right spots so say goodbye to slouching while driving & back pain. Now, Imagine all that comfort with the addition of HEATED SEATS! yeah, driving is so comfy now! I love that i can toggle the different driving modes. my favorite is sport mode, the juke hugs the road real well. My favorite part of the car though is my sunroof. Now that my friend was a deal breaker!
Purchased a new car
Uses car for Just getting around
Does recommend this car
---
From the Mini Cooper S to a Juke and So Happy!!
by From a Mini to a Juke and happy!! from LAS VEGAS, NV | December 7, 2014
I have had 2 Mini Coopers, both with supercharged engines, however, I had more problems than I should have had with those cars too. I love the Mini Cooper do not get me wrong but I love this Juke even more. The ride is smooth, to me. I felt EVERY bump in the road with my Mini so not feeling every bump is great. The extras that you get in this car are incredible for the money. There are not many cars that come with Bluetooth, NAV, Rockford speakers, etc. for the price I paid for this baby.I have had so many people look at this car and want one for themselves. It is more spacious than the Mini too. I have read other owners complaining about the interior but I do not understand why they purchased the car then? Did you look at it before you bought it? I can understand performance complaints because a test drive is not going to allow you to familiarize yourself with those, but exterior and interior complaints are your own fault. I would have enjoyed an arm rest but that is my biggest complaint. I have to drive 45 miles to work a day but this car is one reason I have to not complain about it any more. I LOVE MY JUKE!!
Purchased a new car
Uses car for Commuting
Does recommend this car
---
Most fun car I have ever owned
by Fun to drive from Merrimac, MA | May 15, 2014
So happy with my purchase of the Juke. I am extremely happy with the way the car handles and the performance! Great car!
Purchased a new car
Uses car for Having fun
Does recommend this car
---
Quirky, but fun.
by Jaykay from MA | November 8, 2013
Love the pick up, looks, but has a chirpy sound in the interior compartment occasionally while on highway. Having it looked into at Nissan on Monday. Say a prayer.
Purchased a new car
Uses car for Just getting around
Does recommend this car
---
Mr. Zippy n Me
by Zippy from Mississippi | July 29, 2013
Just got this car. Love it so far. Very responsive great pick up in sport mode. Soooo Cute!!!! Just Zips around that why I named it Mr. Zippy. I would recoment this car to a friend. Great car for single person.
Purchased a new car
Uses car for Just getting around
Does recommend this car
---
Nice Job
by Vino134 from Denver | June 4, 2013
I bought my juke as a CPO with 15K. I have only had it for a week but so far I love it. I have been a loyal Subaru driver for years but found that the new generation of Outback's have become very expensive. I am also a type A personality who much drive, research, and compare every option b4 making a decision. I am not sure why there are any negative reviews on the car. Do people know what they are buying b4 the sign? It is a sport cross over, a smaller car. It has good room for a small family or a commuter car. I love all the bells with the nav, back up camera, sun roof, heated leather seats ext. I love the way it looks, I love they way it drives, I love the performance. Is it a Porsche? No, but it has no issue getting up the hills for passing slower traffic. I am getting about 28mpg average much better then I have ever gotten from my Outback's. The car has a sporty feel but a nice ride and even know the ride is firm, it is a sport like car so that is to be expected. There are only three things that I wish were improved. 1. Some kind of arm rest would be nice. Not a big deal for the driver, but would be nice for the person riding shotgun. 2. I wish the re views were a little better. 3. I can not stream music on the blue tooth connection. Other then that, I love this car. The most fun, over all my favorite car I have ever had.
Purchased a new car
Uses car for Commuting
Does recommend this car
---
Love this car
by Nissan Juke fan! from Sioux Falls, South Dakota | May 3, 2013
We have had our Nissan Juke SL for about 3 weeks now and it has been so fun to drive! :) It has gone through snow, ice, rain and dry in our 3 weeks so far. It handled so well in all of these elements. The gas mileage does go way down when using AWD and the gas tank is small so we are not getting the gas savings that we had expected... I think that seems to be the only drawback so far. Everything else, I love!! Its got awesome pickup and feels like a little race car.. even at 80mph, she still had enough torque and power to move quick around. Sweet ride for the price and I get so many compliments on how unique and cool it is.. :)
Purchased a new car
Uses car for Commuting
Does recommend this car
---
Unique styling, matched my needs perfectly
by Mighty Mouse from Green Bay, WI | March 7, 2013
We've owned many different makes and models over the years. The AWD feature of this car was an option we wanted and this car performs very well in all types of weather. The styling, coupled with the performance and value for the money, made this car enjoyable to own. This car is excellent for around town driving and short trips.
Purchased a new car
Uses car for Just getting around
Does recommend this car
---
first car
by 16 yr old from albany, new york | August 28, 2012
First off lets state that this is my first car. my parents bought a 2011 juke sl awd in cayenne red. pros: car is fun to drive, great awd system, fast, incredible sound system, and great interior and exterior design cons: rides like a sports car (sometimes you have to sacrifice ride for performance, and it performs), small cargo area and backseat room. the gas mileage isnt horrible i average about 20mpg combined, impossible to achieve dealer posting even in eco mode driving conservatively. overall i love the car and i reccomend it to anyone who is looking for a fun ride that stands out in a crowd
Purchased a new car
Uses car for Having fun
Does recommend this car
---
People Who Viewed this Car Also Viewed
Select up to three models to compare with the 2011 Nissan Juke.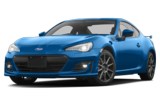 2017 Subaru BRZ
Starting MSRP
$25,495–$29,695
Compare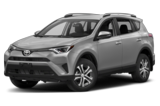 2017 Toyota RAV4
Starting MSRP
$24,910–$36,150
Compare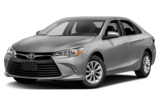 2017 Toyota Camry
Starting MSRP
$23,070–$31,370
Compare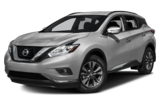 2016 Nissan Murano
Starting MSRP
$29,740–$40,780
Compare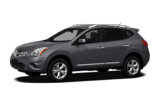 2011 Nissan Rogue
Asking Price Range
$8,346–$16,710
Compare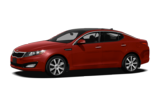 2011 Kia Optima
Asking Price Range
$7,414–$16,466
Compare
2016 Toyota RAV4 Hybrid
Starting MSRP
$28,370–$33,610
Compare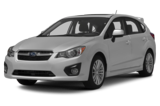 2012 Subaru Impreza
Asking Price Range
$7,723–$24,691
Compare
Featured Services for this Nissan Juke