Average Ratings
---
22 out of 24 people recommended this car.
---
Juke 2012
by Frog car guy from WV | March 21, 2016
I bought my Juke SV in 2012 and still driving it. It now has 59k miles on it and still running as strong as the day I bought it. I really like my Juke and actually fell in love with it when I first saw it in 2011. I told myself it was a very unique looking car and I would buy one the following year if they would release the safety rating. I'm not sure why it took Nissan so long to release the safety rating, but when they did I was very happy to see it had a 4.5 star safety rating. Before I get to the pros I want to mention the cons. The price was a little high for a 1.6 liter 4 cylinder turbo charged car. The tires it came with were not very good and did not last long. The gas mileage is ok except when it gets cold, it goes from about 31mpg down to 22mpg (that's while it's in eco mode), but if it's 65-72 degrees I am getting about 31-35mpg and I live in the mountains of WV. There is not a lot of leg room in the back, but I already knew that and so it doesn't bother me. The back up camera gets dirty easily and needs to be wiped off frequently, also not that big of a deal. On a sunny day it is hard to read the touch screen on the main display, which does bug me quite a bit lately. I wish Nissan had used a better display, maybe a gloss cover or something. I wish the side mirrors were a little smaller as well there is some wind noise. Now the pros, this car is very reliable, I haven't had any maintenance issues with it yet. It did have a recall on the timing chain and I was able to get that taken care of for free and no hassel. It is very quick and hades the road very well. I put snow tires on it this last winter and when I engaged the AWD I was shocked on how good it handled the snow and ice. I felt very very safe in this car this last winter. We had to drive from Pittsburg in the beginning of Jan. and there was an ice/snow storm on the way home. The interstate was nothing but a sheet of ice and once I engaged AWD and cleared the cars that couldn't move because they had the wrong tires and/or car, I was able to drive comfortably at 45mph+. The previous winter, not so much because I was driving with a popular brand name and model tire on the car. I was told they were as good as snow tires. NO THEY ARE NOT! They got me where I needed to go but I had to be very very careful. Making 90 degree turns would make the car slide sideways. Those tires have a 90k driving life but only lasted about 40k miles, i won't buy them again, they are very expensive and aren't that good at gripping the road, my snow tires grip better aND seem to las longer. I love having the option to change performance levels from eco to normal to sport. I also like being able to switch from FWD to AWD Variable, to AWD. The stereo is really nice, the GPS is pretty nice as well. I like having a back up camera, never had one before. ( can't really use it if sun is shining on screen though) The styling on the outside is very nice and unique and the layout on the inside is nice as well. I really like my heated leather seats. The blue tooth works great and the controls on the steering wheel are another nice touch. The CVT Transmission took me some time to get used to it because I've never experienced anything like it, it's not bad at all. The ICON system is nice and easy to operate. The car does have decent power and the ability to get you from 0-60 really quickly. I would highly recommend this car. The 2015 Jukes have some slight body style changes, some for the better. Give it a look see and test drive if you find yourself on the fence. You might just fall in love with it.
Purchased a new car
Uses car for Just getting around
Does recommend this car
---
A Crossover with a lot to learn
by Jon from Partridge,KY | February 28, 2015
I love the car, I bought it about a month ago and so far so good. The MPG on the Juke is exceptionally well, the design features are amazing from the concept of a sports bike center piece around the shifter to the top crown piece over the dash gauges. One thing that I will say I have not liked about this car is the comfort for passengers... not all passengers just 'large' passengers over 6' tall. it's very difficult for them to fit anywhere in the car. The trunk space is extremely small so you can't plan on carrying much of anything. I would almost peg this car as a car for the single parent that wants to remain sporty, mainly because the only people that are fitting comfortably in the back are children.
Purchased a new car
Uses car for Commuting
Does recommend this car
---
Used to be loyal to Nissan
by Can't wait for lease end from Los Angeles, CA | August 27, 2014
I leased this car new, and in the beginning I really loved it. It's got a great turning radius and fits in compact parking spots. It's fun and sporty, and has more personality than a lot of cars on the road. But after two years, I can't wait for my lease to end. I have to fill up on gas a lot more often than with my previous car, the Nissan Rogue. The gas tank is only 10 gallons. Riding on the highway for long periods of time is uncomfortable--I can feel every bump along the way. Lastly, the back seat is tiny. And if I have more than 3 grocery bags, I've got to put the back seat down to have them fit in the trunk. One year to go! :(
Purchased a new car
Uses car for Commuting
Does not recommend this car
---
Superbly stylish car
by Car lover from | September 27, 2013
Hi, About a year ago I purchased a Nissan Juke (2012 model) from hertz car sales. I found the vehicle to be in excellent condition and the price demanded was quite reasonable. Its been almost an year and im quite happy with the car. Its my first Diesel vehicle which makes it cost effective as well. The car has completed 32,876 kilometers and I expect it to go wayyyy looongggg. It is a good choice for SUV lovers which look for style and stability. :)
Purchased a new car
Uses car for Commuting
Does recommend this car
---
New owner
by Cotton from New York ny | January 27, 2013
So far I love the newness of e car. Everything works well. The car offers very little storage, there's no armrest and it appears use more gas than my old car but I can not accurately judge because I have been driving a lot more.
Purchased a new car
Uses car for Commuting
Does recommend this car
---
Sporty yet 4 doors
by Sport fulfillment from Bath, Maine | December 1, 2012
I love this vehicle, It is brand new, so it has no age on it, but the Nissan name has a great reputation. It has the sportiness of a sports car along with being a 4 door vehicle. It has spunk!!!! This vehicle fulfills my middle age crisis sports car yern.
Purchased a new car
Uses car for Just getting around
Does recommend this car
---
Jet car
by Bonifacy Kocipala from Itasca | November 1, 2012
If you are looking for something super confortable - get yourself a Cadi because you are not right for this car and this car is not for you - just the same way a motorbike is not for you. Otherwise the car is awesome. One of the most innovative things in this car is, in AWD, Vectored 4WD meaning that the car senses G-force and switches drive to correct wheels to counter it. That may be left wheels, right wheels, front or rear wheels. I haven't seen any other car equipped with that. This provides exceptional handling. Other thing is almost 190 hp from 1.6l 32 mpg hwy engine. The car has a little turbo lag but you just need to learn how to work it. I wish it had central arm rest but even without it it is quite all right. SV and SL models have programs for sport, normal and eco driving. In sport setting the car is like a jet!
Purchased a new car
Uses car for Commuting
Does recommend this car
---
different but not a box,2, all wheel or locked 4 w
by former pd from Fairfield glade, Tenn. (retired) | October 11, 2012
I needed an suv (small) that will go in any weather and ride and handle great on back Tenn. roads and interstates. Other than the small gas tank (9.75gal) I love it. Better handling than any other small suv's Brakes are smooth and predictable, high speed are amasing for this type of vehicle (I used to drive a crown vick w/lights/ I have 10000 miles (all put on by me or my wife who also loves it. No squeeks, rattles, etc GPS is excellent and "g" force etc. are fun.
Purchased a new car
Uses car for Just getting around
Does recommend this car
---
head turning style and fun to drive
by just got juked from fort dodge iowa | September 5, 2012
i just got my juke and love it..i saw one about 1 1/2 ago and had to get to the dealer and see for myself... the interior with the black and red leather stitching is gorgeous. with all the bells and whistles of the sl version my only complaint is the lack of a arm rest..i find it comfortable for a 6 ft 1 guy and love the handling and acceleration.. i probably paid a little too much and feel like i was baited and switched from a offer but wasnt leaving without this car and found out later they actually loaned this car out but still sold it as new.. buy one...you wont be sorry!!!
Purchased a new car
Uses car for Just getting around
Does recommend this car
---
This car looks like me!!!
by LaRonda527 from Atlanta, GA | September 3, 2012
I bought this car 3 weeks ago. I researched several vehicles before I found this one. I was driving a very large SUV, that got horrible gas mileage. Being on the interstate, and traveling all around the Atlanta area, gas prices were really taking toll on the wallet. I'm averaging almost 30 mpg over all in this car. It's so much fun to drive. It's new to the market, so no one really knows it yet. It handles well, looks fantastic, and my husband being over 6' tall, fits well too! An added bonus, I must add.
Purchased a new car
Uses car for Just getting around
Does recommend this car
---
People Who Viewed this Car Also Viewed
Select up to three models to compare with the 2012 Nissan Juke.
2008 Kia Optima
Asking Price Range
$3,217–$10,137
Compare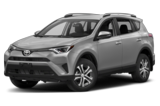 2017 Toyota RAV4
Starting MSRP
$24,910–$36,150
Compare
2017 Hyundai Tucson
Starting MSRP
$22,700–$31,175
Compare
2017 Toyota RAV4 Hybrid
Starting MSRP
$27,910–$34,030
Compare
2016 Nissan Rogue
Starting MSRP
$23,330–$30,080
Compare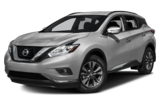 2017 Nissan Murano
Starting MSRP
$29,740–$40,780
Compare
2017 Honda Civic
Starting MSRP
$19,700–$25,300
Compare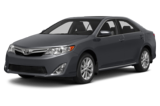 2014 Toyota Camry
Asking Price Range
$12,609–$19,977
Compare
2017 Toyota Corolla iM
Starting MSRP
$18,750–$18,750
Compare
Featured Services for this Nissan Juke