Average Ratings
---
19 out of 20 people recommended this car.
---
Finally Found It!!
by LoveMyMax from New York, NY | June 19, 2014
This is my third Maxima. I had a 97 which I loved and unfortunately someone hit it while it was parked on a busy Manhattan street. It was on the sidewalk when I came back to it and totaled :( Transmission shot and front end a mess. I then found a 99 at a great price. I wasn't crazy about the appearance (probably the ugliest body style Maxima ever had) but when I drove it, I could not deny I loved it. I piled the miles on to it and refused to let it go until I found the 2003 of my dreams. It took about a year but I found it! My requirements were: It had to be a 2003 (research told me this was the way to go) it had to have under 90K miles on it and it had to be silver. I got more than I asked for when I found my new/old car! It is loaded with all kinds of goodies that I never even imagined I would find. Leather interior, heated seats, heated steering wheel, heated mirrors, 6 CD changer on a Bose sound system, sunglasses holder, memory driver seat...the list goes on and on. The ride is perfect and smooth and of course the pick up is fantastic. I sold my '99 after buying the '03 and I got misty seeing it drive away but then my smile appears when I look at my '03. With just 87K miles on it, I expect we will be together for several years to come :-)
Purchased a new car
Uses car for Just getting around
Does recommend this car
---
Wow!!
by 4Narnia from Mississippi | March 30, 2013
I recently went to trade in my ford Taurus that was good at one thing: breaking down. I test drove the 03 Maxima and I will only be buying Nissan from here on out! I love it! It had 154k on it when I bought it, gets about 24 mpg, which might seem low but I'd rather have low mpg and a reliable car than an unreliable car with higher mpg. It looked like it just walked off the showroom floor! It is like an energizer bunny! Love my Nissan!
Purchased a new car
Uses car for Just getting around
Does recommend this car
---
Quality that is no longer available today!
by JZMAX from New Jersey | April 24, 2012
I'll tell ya, I have been in the market for quite some time now searching for a new car. My maxima (se fully loaded) has spoiled me. The only reason I would like to trade it is because it is getting up in age and I don't want to have to start worrying about costly repairs. I refuse to buy a new maxima because I despise the CVT. The build quality is awesome. In fact, all of the Japanese cars in this era were incredilbe in this respect. Performance is pretty good as well except for the really wide turning radius and the torque steer. The Bose audio system is really quirky too, however, when it works it's really great. I am waiting for more 2013 models to be released; hopefully by then something will come out that will not have me questioning at all! Until then, my max is it baby!
Purchased a new car
Uses car for Commuting
Does recommend this car
---
great car
by cars4life from Florida,FL | October 1, 2011
I own a 2003 nissan maxima se model.It is so beautiful inside and out.Mines was loaded with heated seats,heated steering wheel,leather seats.automatic climate control and much more.I am the second owner and it looks like it just came out of the dealers lot.The paint is still shiny and still has its gloss.the reliability is great never had a problem with it.I highly recomend this car to anyone!
Purchased a new car
Uses car for Just getting around
Does recommend this car
---
One of the more reliable cars I've owned
by ICEMAN76 from Goldsboro, NC | May 11, 2011
'03 Nissan Maxima 6 sp Titanium Edition/Meridian edition. 255hp/237tq at the crank. Decent sounding Bose stereo with six speakers and an 8 inch subwoofer in rear deck. Heated seats are definitely a plus. Heated steering wheel is to die for in winter months. LSD worked like it was supposed to. Trunk was a nice size also. Only thing I didn't like was that it was FWD. But for a family sedan, at the time you couldn't beat it. Fun factor is through the roof. Strong engine; torque for days it seems like. Very comfortable seats: front and back. Would definitely buy another.
Purchased a new car
Uses car for Commuting
Does recommend this car
---
Great Used Car
by Nissan Searching from Nc | March 24, 2011
My wife and I went looking for a Nissan Maxima in used condition as a back up car. We had a 1996 model earlier that we put almost 300,000 miles on so this was our pick. Research indicated 2002-2003 to be the best years for Nissan Maxima so we searched for these years. We found a used 2003 but went a used 2002 that had an emasculate inside and the exterior was in much better shape. So far the car has performed well with 118,000 miles on it and we've had it about two months. The handling is very sporty and fast. The inside is roomy enough for our two sons. These cars hold value very well, especially the 02-03 models, so we should be able to sell it later and get back a lot of what we have in it.
Purchased a new car
Uses car for Just getting around
Does recommend this car
---
Heavenly
by Danno Denver from Denver CO | June 28, 2010
Just bought this car with 144k and I am amazed. The leather is perfect, transmission still shifts smoothly all electronics work great. Amazing price compared to what anything else offered.
Purchased a new car
Uses car for Transporting family
Does recommend this car
---
they should make it again
by NIGHTMARE from Chicago | December 30, 2009
bought it used with 49K miles, was totaled @88K after 3.5 years of use and abuse by a school bus. In that time span only repairs were regular maintenance and front struts, one wheel bearing(hit a curb) and outer tie rods. This car is a blast to drive, has lots of space, very good for long trips or throwing it around corners, but change the oem rubber. in the end i'm buying the same identical car. If Nissan makes it again i will buy it, and i mean exactly the same outside.
Purchased a new car
Uses car for Having fun
Does recommend this car
---
2003 Maxima
by VJReed from Connecticut | November 11, 2009
I am currently in College and have owned the 2003 Maxima SE for about 6 years. The car is very well designed and has been on road trips throughout the East Coast. I have never been stuck anywhere and the car responds to anything that I have thrown at it. It was great cargo space and can withstand the challenge of holding skis or a bicycle. the car isn't great in the snow however with some added weight and knowing how to drive in the low gear it gets that job done. I would encourage anyone looking for a used car at this point to give it a look if you are looking for something sporty, reliable and fun. Everything works well on the car and it promises to be a blast to drive in beautiful weather.
Purchased a new car
Uses car for Outdoor sports (hiking, cycling, etc.)
Does recommend this car
---
Best Performance for the money
by Maxima03! from | October 23, 2009
i have a 2003 se and it is the best preforming car i have ever had. the suspension is super good around corners and the acceleration is great to. i cant wait to get another one
Purchased a new car
Uses car for N/A
Does recommend this car
---
People Who Viewed this Car Also Viewed
Select up to three models to compare with the 2003 Nissan Maxima.
2011 Nissan Pathfinder
Asking Price Range
$12,038–$21,850
Compare
2016 Hyundai Genesis Coupe
Starting MSRP
$26,950–$33,750
Compare
2009 GMC Yukon XL
Asking Price Range
$13,286–$29,750
Compare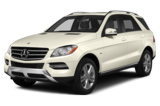 2014 Mercedes-Benz M-Class
Asking Price Range
$28,646–$50,202
Compare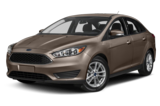 2016 Ford Focus
Starting MSRP
$17,225–$23,725
Compare
2016 Honda Pilot
Starting MSRP
$30,345–$46,770
Compare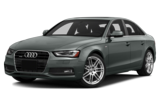 2014 Audi A4
Asking Price Range
$19,840–$32,932
Compare
Featured Services for this Nissan Maxima