Average Ratings
---
23 out of 32 people recommended this car.
---
2004 Nissan Maxima SE
by Long-time Nissan owner from Mississippi | September 20, 2014
First, we have owned 4 Nissan cars, 3 Nissan trucks, and the trucks were purchased from the family business when "retired." The current 2004 Nissan Maxima we purchased in 2004 with 3 miles on it, still in "plastic." It now has over 250,000 and the major issue was having to replace the control console on the Dual-Control A/C and a sensor/resistor. Cost about $550. Other than this, it has been routine service every 3000 miles. We use quality oil, oil filter each time, have replaced tires @ about 60,000 miles as needed , and a VERY expensive headlight. Fog lights have occasionally stopped working, then start again. Headliner along rear window top area has started to "unglue" but is still repairable with minimum effort & time if I'd just remember to do it when @ home. All of our Nissans have been wonderful vehicles. When the time comes, if we can afford a new Maxima, we will stick with what works. Good mileage and comfortable when traveling. The Bose radio system really can crank out the music, and the XM is used more than any other radio feature. We love our Nissans!
Purchased a new car
Uses car for Commuting
Does recommend this car
---
consumer
by sad buyer from | July 13, 2014
this add should not be on the net.I personally saw and drove this junker!! consumers be worned not a good dealer
Purchased a new car
Uses car for N/A
Does not recommend this car
---
Unpredictable
by charris from Virginia | February 27, 2014
I bought my 04 SE with 120k miles on it. Noticed the same trans problems a lot of other people have mentioned. Shifts really hard and jerks between gears during normal highway driving. Kinda scary when you're not expecting it. I haven't had it replaced it yet but it needs it. I'm now at 171k and it hasn't left me stranded yet. I did have the throttle position sensor changed but would definitely look somewhere else next time for a different car. I love the performance aspect and all of the options on this car (especially the heated steering wheel) but the transmission is a large component to have go bad.
Purchased a new car
Uses car for Just getting around
Does not recommend this car
---
transmission problems
by my lastmaxima from texas | November 23, 2013
I bought this case with 42k miles on it, excellent first owner, all service records provided. At around 60k, problems started, it will leak with it rains. Center console and inside door panel will be wet. The sliding sunroof will spontaneously open while driving, embarrassing with company in the car. Anyways that's small problems. At around 85k, the gear started shifting hesitantly from R to D or from P. Very subtle at first, then a few months after notice a huge losses of power and started giving a noticeable pause/lurch when driving and heard changes, you feel it more in lower gear. By this time I took it to the shop, had the engine mounts replaced, $300 after extended warranty. This was a fix for a month, then it started back, this time worse. The car cut off on my at a traffic light, it would cut off after driving it for a few minutes. This was a dangerous situation just trying to get home. Next day, took it to the shop. Thank God for that extended warranty. New transmission cost $5k plus other sensors. ,I paid only th deductible. One year later, exactly one year later, problems again with the acceleration and shifting in low gear. Parked the car immediately and brought to the shop the next day, this time some sensors btw tranny failed + got other little things looked at. This maxed out my extended warranty. So now I'm just sitting on thin ice, waiting to save up some money to get out of this car. And if you're wondering, I did all the recommended service etc err rd and my family only had nissan vehicles.
Purchased a new car
Uses car for Commuting
Does not recommend this car
---
This car is a lemon
by LEMON!!! from Long Island City, NY | July 18, 2013
I went to see the car and the car has no transmission. Its been sitting in the lot for a while. No one wants the car!
Purchased a new car
Uses car for N/A
Does not recommend this car
---
I love this car
by Z Rose 23 from Trenton, NJ | February 17, 2013
I have had a Maxima for 7 years now and it still runs GREATTT. I would recommend this car to anyone. From a family person or a teen. GREAT AUTOMOBILE.
Purchased a new car
Uses car for Just getting around
Does recommend this car
---
2004 maxima
by advance217 from elmhurst,il | December 18, 2012
car is ok performance isgreat quality ofthe car fair and reliability good details on car come up short .car is ok but lacks toyota quality
Purchased a new car
Uses car for Commuting
Does not recommend this car
---
Most reliable car I have owned
by Mrs. Smith from Wilmington, DE | September 3, 2012
This stylish 2004 Maxima SL has over 125,000 miles with no road emergencies. I got the dreaded "check engine light" once and after the service was told to only use premium gas. Never a major problem since. The greatest value I ever put into a car. Great comfort on long drives. Regular maintenance will hopefully see me through a couple more years.
Purchased a new car
Uses car for Commuting
Does recommend this car
---
04 Maxima
by Burned by Nissan from Western NC | July 17, 2012
When I finally found a 6th generation Maxima I could afford I was so excited. She was a crimson color with charcoal interior and had 88k miles. Since our little 87 Nissan truck has over 100k and given very little trouble, I just knew the high miles meant nothing, a Nissan's supposed to go forever. What I didn't know is that the 04-06 Maximas all share a faulty transmission. This problem affects Volvos with the same transmission, it's called "shift-bang." What that does is the car will jerk when downshifting from 3rd to 2nd. Eventually it will also start hesitating when you shift from R to D, then jerk into gear. Besides being aggravating, it will also break the motor mounts. I found out all this stuff from researching the Web and seeing the hundreds of stories from other folks with the same problem. Of course, Nissan Corp. "Could not help me with this problem." I paid a little over $1000 to put on a new valve body and it solved the problem. 6 months later, a new noise emerged from the engine. The Nissan dealership charged $90 to tell me it was "Something in the transmission." Another shop confirmed that for free. Options were a rebuild or remanufactured transmission, the latter being nearly $4000 with a 12-month waranty. This was 6 months after spending $1000! I had other problems that were certainly reasonable with a high-mileage car, but the tranny problem can show up at less than 50k. I got lucky with a trade-in, and bought a Honda coupe. I will never buy another Nissan, they are the best-looking vehicles on the road but the most expensive to maintain.
Purchased a new car
Uses car for Work
Does not recommend this car
---
2004 Maxima Standard
by Bollo from | December 14, 2011
excellent car, fun to drive. manual much more fun than the standard. excellent car, highly recomend.
Purchased a new car
Uses car for N/A
Does recommend this car
---
People Who Viewed this Car Also Viewed
Select up to three models to compare with the 2004 Nissan Maxima.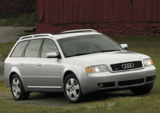 2003 Audi A6
Asking Price Range
$1,995–$8,087
Compare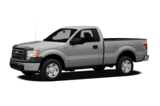 2011 Ford F150
Asking Price Range
$12,800–$35,696
Compare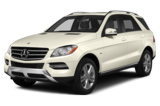 2013 Mercedes-Benz M-Class
Asking Price Range
$21,130–$48,202
Compare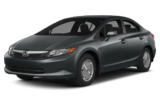 2012 Honda Civic Hybrid
Asking Price Range
$8,346–$15,434
Compare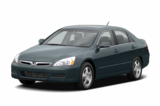 2006 Honda Accord Hybrid
Asking Price Range
$5,013–$10,001
Compare
2012 GMC Yukon XL
Asking Price Range
$22,962–$43,206
Compare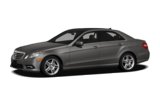 2012 Mercedes-Benz E-Class
Asking Price Range
$14,727–$40,543
Compare
Featured Services for this Nissan Maxima