Average Ratings
---
33 out of 36 people recommended this car.
---
Best Car I've ever owned!!
by Nissanist from Dallas, TX | November 17, 2015
This car is fantastic, I got an amazing deal for it and it has every extra option you can get on it besides the heated mirrors. Clean and fun, Makes for a very good impression on others. Fuel Economy isn't the greatest but the performance more than makes up for it. I never knew I needed a heated steering wheel and ventilated seats til this car. If you like a luxury look and feel with all the fun of a 4 door sports-car, this is THE car.
Purchased a new car
Uses car for Commuting
Does recommend this car
---
Purchased Used, Rides Like New!
by Get outta my way! from Tuscaloosa, AL | October 23, 2015
I had recently purchased my 2011 Maxima SV after trading in my 2009 Accord. I have did my online search and made a trip to the dealership and test driven two cars that I had in mind, the other was the Altima. Yes, it uses premium gas. (Did my research online) But you can use lower octane gas, but you will not get that great performance as you would using octane higher than 91. The ride is pretty much smooth, you will hear a little road noise, but not much. And the CVT is smooth as silk! The engine hums to you. My Max is equipped with a hard-drive(again, research) to store my music on. It's not a large hard drive, but it's great to have. Everything is right within arms reach. One problem, and I have to agree with an editor from a popular car magazine, the controls for adjusting the seats are a bit close to the door. med/large hands might have a snug squeeze. I love the following: the front driver seat that heats in the winter and cools (no cooling seat on passenger side) in the summer! Easy to read dash and CD and radio instruments. The rear camera comes in handy too, but still, I am old-fashioned, and prefer to look over my shoulder. You can lose your key fob, but that goes for anyone, but you can NEVER lock your key fob in the car. Thank you , Nissan! Also, the trunk is nice and roomy. I can store my needed items and a full-sized wheelchair. So, do your research, test drive, sleep on it, and purchase your Nissan Maxima.
Purchased a new car
Uses car for Just getting around
Does recommend this car
---
I bought a Nissan Maxima to Carlos Lara.
by Lucesita from Miami, Fl | June 18, 2015
This car is awesome, I like my car. The engine never failed, its one of the fastest driving cars I have ever experienced with. I love my car very much :)
Purchased a new car
Uses car for Transporting family
Does recommend this car
---
2011 Nissan Maxima
by Greg from St. Louis | October 22, 2014
Purchased a Nissan Maxima I am very pleased with the comfort, looks and performance of the Nissan Maxima. My car was equipment with a rear camera and iphone compatibility. The Nissan Maxima does recommend premium gasoline, which I did not know. The car has a lot of power (290 HP) which I like even though gas is more expensive. Overall the Nissam Maxima is a high performance car and is a good value.
Purchased a new car
Uses car for Just getting around
Does recommend this car
---
Great Car, Some Flaws
by AG from Brooklyn, NY | June 26, 2014
I have 2011 Maxima SV, currently at 21K miles. I traded in a 2004 Infiniti G35 coupe to get this car, and while the infiniti was much more a performance oriented car which I was able to whip around with speed and agility, the maxima feel like an excellent upgrade in terms of comfort and features. This Maxima definitely feels luxurious on the inside, the leather is nice and the seat are very comfortable with all power controls and even hamstring supports. The dash is intuitive and easy to use, and the LCD cluster is well designed and far from cheap looking. The ride is very smooth, though there is some road noise at higher speeds; not a major issue however. What I find disappointing about this car is that the way the CVT trans in configured makes the awesome 290hp VQ engine feel much less awesome than it really is. While I enjoy the very smooth, shift-free ride the CVT offers, the car is very slows when speeding up from a stand still. You would expect a 290hp car to zoom off quickly (just as my g35 coupe did), but the maxima feels very "syrupy" at take off. Add some light torque steer, and I find myself reluctant to drive fast when I'm on city streets. That being said, when on the highway, the car is very fun to drive and very responsive. Going from 40-60 or 60-80 is when you really get to feel some speed and power. Steering wheel response is good and accurate, although I would say that it could use more feedback, but again this may be because I was used to driving the very tight wheeled G35 for years. Bottomline...I would recommend the Maxima for someone who want a sporty sedan with a good set of features and sleek exterior styling. If you want a true sports car driving experience...I would opt for an infiniti g37x, something without a CVT and FWD.
Purchased a new car
Uses car for Commuting
Does recommend this car
---
NEW MAX OWNER
by NEW MAX OWNER from | April 22, 2014
I love this car it's a true value for the price, and handles great. easy bying experience and it truly is a 4 door sports car
Purchased a new car
Uses car for N/A
Does recommend this car
---
95, 99, 2003, and 2011 Maxima Owner
by Sugarbear, Maryville, TN from Business owner, Maryville, TN | April 19, 2014
I am driving my 4th Maxima. They are a great car. I have had no problems with any of the 4 models I have owned. They are great cars.
Purchased a new car
Uses car for Just getting around
Does recommend this car
---
Worst dealership ever
by CarBuyer from NY NY | February 19, 2014
I went to purchase a car and the workers there are sharks they have so many hidden fees!!!! Don't trust the web price and don't waste your time going to this dealershiper their scammers!!!
Purchased a new car
Uses car for N/A
Does not recommend this car
---
Very beautiful & totally reliable!
by teena B. from brooklyn ny | January 23, 2014
this is my 2nd Maxima! love love love it sporty ride stylish and affordable all in 1 cant ask for more! my friends with BMW'S AND MERCEDES are like wow great car! so I'd totally recommend to someone else!!! and my kids think its cool also!
Purchased a new car
Uses car for Just getting around
Does recommend this car
---
third Maxima and the last
by lijahlee from california | November 2, 2013
I am disappointed in this car. It has had lots of mechanical problems. In the first 6 months of ownership it died on me 3 times, leaving me stranded. Had to have it towed to dealership who told me it was fine, only to re-occur. Finally, after insisting they change out the battery or I would not pick it up again, they complied. It's been fine now for a year. Altimas and Maximas have problems with the batteries in the new cars. Nissan knows and refuses to fix the problem. Engine is ridiculously loud. I resent having to use premium gas. this is my 3rd Maxima and last. I've had it for 2 years. I loved the other two. they just smacked of quality. This one is clunky. Inattention to detail is now obvious, compared to previous models made in Japan. I had trusted Nissan products for 20 years. They have lost my business.
Purchased a new car
Uses car for Commuting
Does not recommend this car
---
People Who Viewed this Car Also Viewed
Select up to three models to compare with the 2011 Nissan Maxima.
2014 Toyota Camry Hybrid
Asking Price Range
$13,958–$22,426
Compare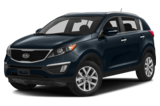 2014 Kia Sportage
Asking Price Range
$12,207–$24,495
Compare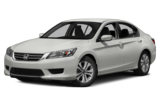 2013 Honda Accord
Asking Price Range
$12,832–$21,656
Compare
2010 Nissan Altima
Asking Price Range
$6,164–$13,792
Compare
2013 Hyundai Sonata Hybrid
Asking Price Range
$11,312–$20,832
Compare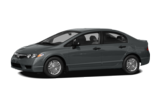 2010 Honda Civic
Asking Price Range
$6,362–$13,270
Compare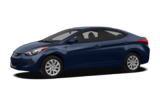 2012 Hyundai Elantra
Asking Price Range
$7,333–$14,873
Compare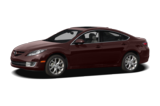 2011 Mazda Mazda6
Asking Price Range
$5,971–$14,571
Compare
2014 Ford Focus
Asking Price Range
$9,194–$16,570
Compare
Featured Services for this Nissan Maxima