Average Ratings
---
2 out of 4 people recommended this car.
---
Cross Crosscabriolet owner
by Cross Crosscabriolet owner from Western, CO | November 13, 2012
I owned this car for 7 months before trading it in, taking a HUGE loss. It was all I could take. The quality was so poor! The front seat belt system is a nightmare, having to reach to the back seat to get your seat belt, and tearing the cheap strip of pleather on the edge upon releasing the seat belts. The foam edging from the top kept coming out, needing glued back in. The doors are extremely heavy, and hard to get open (most spaces in parking lots are not big enough to accommodate). It is hard for back seat riders to get in (awkward, and SLOW moving power seat). The back seat headrests rubbed black marks on the top, from opening and closing the top. The top is SO SLOW to open or close, and makes a loud slamming sound upon closing. The door windows, that are supposed to adjust to avoid slamming the glass, were CONSTANTLY out of alignment. The ride in the front seats were fine, but if you rode in the back seats, you suffered a severe wind beating. I have no idea how slow the other reviewer drives, but all our back seat guests would have to sit forward and yell to hear us, at average speeds of 40 mph. The motor was not big enough to get the tank moving. I would find myself wanting to put my legs out, and peddle to get it going. The bells and whistles I was excited for... were also a bust, the heated seats and steering wheel could barely be called luke warm. The voice command was a long process, not the simple "call so and so". What I thought was my dream car (AWD, sitting tall, convertible), ended up being a nightmare. I was so glad when I finally was able to trade it, to the only car lot out of 7 that would take it (still at a huge loss to us). No one wanted it, saying they are impossible to sell, having 2 year old (still brand new) models still sitting unsold in several Dealerships. I was just so glad to be rid of the piece of junk! I had contacted the manufacturer, to complain about the issues, in particular the tearing of the interior, upon release of the seat belt. I was told no recalls would be issued, unless they received a certain number of complaints. That is hard to do, when there are so few sold. I know there are only two in our part of the state, and both of us had been in for the seat belt ripped interior. Paying that LARGE amount, for that poor of quality, and poor customer service.... that manufacturer lost me as a customer forever. In the words of Taylor Swift, we are NEVER EVER getting back together! I do have to mention the positives-the ride was very smooth, and the seats were so comfortable! We could take long road trips, without ever feeling it a bit. If only they had carried the quality had been throughout.
Purchased a new car
Uses car for Just getting around
Does not recommend this car
---
Pragmatic & Comfortable Convertible
by CrossCabOwner from Pacific Northwest | March 11, 2012
I'd been in the market for a mid-luxury convertible for a couple of years: Audi TT & A5, BMW 3, Lexus IS 250. Something always kept me from buying. Convertibles are designed & marketed to men; emphasis on mountain road-hugging performance and exterior sexiness. Missing: storage, practicality and comfort. My salary is extremely good yet was treated condescendingly and worse in those dealerships as well. The reaction from people I know to my car is pretty straight down gender lines: the women (who have never heard of it, why Nissan?) absolutely love it and squeal on sight, the men say 'why'? Because I don't feel like I'm driving a tin can that will be smashed if in an accident, it's as comfortable and feature rich as any hardtop I'd purchase, my family sits comfortably in the back and there is room for hubby and I to stash enough luggage for a weekend away (with the dog in the back too). A friend who has owned several convertibles said it's the best design she's experienced for a comfortable conversation with the top down amongst four people front and back -- no yelling required. The car isn't selling well so I was able to negotiate a great deal and two of the three Nissan dealerships I dealt with treated me very well. They need to market to moms who are bummed they don't have the fun car and just other women -- we tend to be more pragmatic, even when we want to have fun. With a V6 its for sure a gas guzzler, and it's not for performance and turning thrills but gets on the freeway and around traffic easily.
Purchased a new car
Uses car for Just getting around
Does recommend this car
---
murano
by jeff from gainesville,fl | October 18, 2011
i bought this car about month ago,and i am the happiest,this was the best purchase i have ever made,such solid vehicle,great car for the price
Purchased a new car
Uses car for Just getting around
Does recommend this car
---
Lasted 3 weeks
by unhappycrosscab from Normandy Park | September 16, 2011
I purchased a cross cab on a sunny day. I was spellbound by the allure of a true four passenger convertible. Someone in the sun and shine of a new car, I neglected to notice how bad this car really is. To say the car handles poorly is gross understatement. It should be taken off the market. The car not manage corners. The windshiled sounds as if it may split in half. The access to the rear seats is poor because neither seat access works well. The power drivers side is too slow and the passengers doesn't work consistently. The doors are also too large too open to allow access in most parking lots. This car should have never been produced. I lasted 3 weeks and then traded it in. Nissan should recall this vehicle.
Purchased a new car
Uses car for Just getting around
Does not recommend this car
---
People Who Viewed this Car Also Viewed
Select up to three models to compare with the 2012 Nissan Murano CrossCabriolet.
2016 Lexus GS 350
Starting MSRP
$50,000–$50,470
Compare
2017 Dodge Viper
Starting MSRP
$95,895–$118,795
Compare
2017 Lexus ES 350
Starting MSRP
$38,900–$38,900
Compare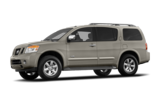 2008 Nissan Armada
Asking Price Range
$8,885–$20,157
Compare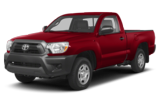 2013 Toyota Tacoma
Asking Price Range
$17,496–$35,840
Compare
2016 Infiniti QX60
Starting MSRP
$42,600–$44,400
Compare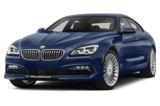 2017 BMW ALPINA B6 Gran Coupe
Starting MSRP
$122,500–$122,500
Compare
2017 Volkswagen CC
Starting MSRP
$34,475–$37,820
Compare
2017 Dodge Journey
Starting MSRP
$21,145–$33,845
Compare
Featured Services for this Nissan Murano CrossCabriolet