Average Ratings
---
11 out of 14 people recommended this car.
---
Great choice if you've already owned a Murano!
by Bill from Lexington, Ky | April 20, 2015
We've had 4 Muranos in the family and loved them all! The oldest has 250,000 miles and still is going strong! The others have 100,00 and 145,00 miles respectively with no issues. My 2014 CC now has 50,000 miles and I still love it! Great car for road trips. Seats four comfortably with 3 of us over 6 feet tall. Just had my first minor glitch with the top, but the dealer's been great (if inexperienced) and I've had convertibles in the past...you will have an issue eventually. If you think the doors are too big or the back end is too wide, don't buy it...it will never lose weight!
Purchased a new car
Uses car for Work
Does recommend this car
---
CVT or horror T
by El Dano from BowieMD | September 15, 2014
I've been looking forward to owning a Murano Crosscabriolet until an engineer friend of mine talked to me about the CVT transmission. Do you know owners of used products with CVTs find themselves with transmission repair cost higher than the value of their automobiles? And this includes models with low mileage. Most car-radio talk shows suggest you sty away from them or to buy expensive extended warranties. I'll wait until the 2015 model and hope they drop this CVT for something less controversial. Until then sorry Nissan.
Purchased a new car
Uses car for N/A
Does not recommend this car
---
Terrible Design
by Sad by the "functioning as designed" comment from Nashville, TN | September 12, 2014
I was so excited when I bought this car in February 2014. I traded my 4-Runner and my convertible bug. I felt like I was squishing the two together. And until the summer rolled around I was beyond happy with everything about the car. Then when the weather warmed up and I could put the top down more frequently I noticed black marks on the inside of top. So I began paying close attention to what was causing them. When I put the top up or down it rest on the backseat headrest and slides off as it engages. I was so shocked!! So I took it to the dealer to have it looked at, I was sure it was an easy fix right?? No, the dealer told me it was "functioning as designed". When I expressed my concern as this will 1) create horrible looking black marks on the interior that cannot be removed and 2) eventually the constant friction will tear the top. The dealer tried to clean the black marks off and of course they are already permanent and cant be removed. I had the designer and the regional technical support people look at it and admit it was a flaw but nothing could be done to fix it. I am so so so not happy with this. I paid way to much money for this car to have a "known flaw" coming of the design table. The car value will drop considerable and to replace the top is over 12k. Just makes me very sad!!!
Purchased a new car
Uses car for Commuting
Does not recommend this car
---
Great choice!
by Erika from Moline, IL | August 24, 2014
I bought an 2011 Nissan Murano CC and I just love love love love it!!! It gets a lot of looks so I am pressured to always look my best :) I feel awesome in it. I am not a small girl and this thing hugs my curves perfectly. It's stylish and time won't affect it. It will still be a stylish vehicle in 10 years. The interior is beautiful, takes some getting used to. Watch the DVD. I would highly and I have highly recommended this vehicle. Very happy with my purchase. You will need to dedicate time to keeping it up though, it is a convertible and caring for the fabric top is essential. You won't be disappointed :)
Purchased a new car
Uses car for Work
Does recommend this car
---
Best car / SUV ever
by Car and watch lover from Syracusr New York | August 21, 2014
Nicest car I have ever owned ! You get the best of both worlds - convertible in summer and all wheel drive in winter. Being from Syracuse NY it works for everything. I love being up high. Ride is like a luxury car . Very smooth to drive. Very roomy inside both front and back seat! Four adults can fit with no problem. The exterior of this car is beautiful! It is very unique looking. Everyone stops and stares. I love the way the top goes down into the trunk. I have people stop me all the time and ask about it or comment about how beautiful it is. Just this week I had at least five people stop me and a few wanted to take pictures of it. This car attracts a lot of attention all the time. The best thing about this car is I never have another one next to me. There are very few around. And I love that!!
Purchased a new car
Uses car for Just getting around
Does recommend this car
---
Fun to Drive,
by Midlife Crisis III from Washington DC region | August 16, 2014
We call it the EGG. Fortunately, you can't see how ugly it is from the drivers seat. Today convertibles are either too cheap or too expensive, and too small. I bought it because it was cheap, a deal, a give away. What I didn't expect was how much fun this one is to drive. After 3 hours of tooling around on some rural roads, I have to say, this one's a keeper. It's fast, smooth, heavy, and safe. When my grandson gets his license, I know he'll fight for it. I can't blame him.
Purchased a new car
Uses car for Having fun
Does recommend this car
---
EXCEPTIONAL
by AWDfun in colo from colorado | August 7, 2014
I was looking for an awd when I came across this vehicle at dealer beautiful sport and AWD w/the bonus of it being a convertible. It's rides like a luxury vehicle and has too many features to count. I am not sure why it gets a bad review I LOVE MINE.
Purchased a new car
Uses car for Transporting family
Does recommend this car
---
perfect for our needs
by Hill Country from Kerrville , TX | June 17, 2014
The day after I purchased this there was a horrible review about this car on Yahoo implying anyone who bought this car was a fool. I felt embarrassed at first then I realized the people who write these reviews don't live where I do, in th shill country of Texas. These "critics probably live in L..A , Detroit , or some other metropolis. I probably would not like this car either if i lived in an urban environment. But cruising the back roads of the Texas hill country, it is the perfect vehicle. When were are cruising to wineries or just viewing wildflowers, this is a great car and perfect for our needs. It is stout enough that I'm not too worried if a deer jumps in front of our path. We have owned two Solara convertibles previously and this has so much more room and is more responsive on our windy back roads. Again it is perfect for our lifestyle and needs.
Purchased a new car
Uses car for Just getting around
Does recommend this car
---
Incredible Car
by Florida Girl from Clearwater, Fl | May 27, 2014
I purchased the Cabriolet yesterday. I was looking for a convertible but was used to driving an SUV and being 50+ wanted the vehicle to be comfortable and easy to enter and exit. This vehicle had everything I ever wanted. It is only my second day of driving and I am truly in love with it. The only negative is the small back window but I live in Florida so top will be down most of the time anyway.
Purchased a new car
Uses car for Just getting around
Does recommend this car
---
LOVE my Cross!
by VonRell from Washington, DC | May 5, 2014
Purchased my 2014 the first week in March after having lost out on three used versions on the East Coast! So glad I drove 4 hours to get a great deal on a "used" 2014 (it had 900 miles on it but was previously titled). It's not even summer yet, but I LOVE sitting high and looking at the sky in my convertible SUV. It's definitely an attention getter, and as a 50+ yr. old 5'9" female, it is a breeze getting into and out of and it's even easy to wash! Good mileage, smooth ride, lots of gadgets to play with and an overall joy to drive and own. So far, I'm in love with this new vehicle!
Purchased a new car
Uses car for Just getting around
Does recommend this car
---
People Who Viewed this Car Also Viewed
Select up to three models to compare with the 2014 Nissan Murano CrossCabriolet.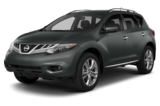 2014 Nissan Murano
Starting MSRP
$28,530–$39,570
Compare
2014 Mercedes-Benz G-Class
Starting MSRP
$114,200–$135,700
Compare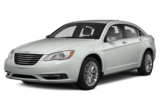 2014 Chrysler 200
Starting MSRP
$21,795–$33,445
Compare
2015 Audi A5
Starting MSRP
$40,000–$47,600
Compare
2015 Audi A8
Starting MSRP
$77,400–$137,900
Compare
2014 Infiniti Q50
Starting MSRP
$37,150–$45,450
Compare
2014 Nissan GT-R
Starting MSRP
$99,590–$115,710
Compare
2015 Mercedes-Benz E-Class
Starting MSRP
$51,800–$103,200
Compare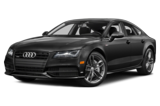 2015 Audi A7
Starting MSRP
$65,900–$68,300
Compare
Featured Services for this Nissan Murano CrossCabriolet