Average Ratings
---
15 out of 26 people recommended this car.
---
not a lagit buy
by sowhat22 from ga | January 29, 2014
This post is fake and your required to send money to a person you cant even see cuz there so called going over seas in the army and you send money first.
Purchased a new car
Uses car for N/A
Does not recommend this car
---
CVT transmission/Transfercase/ Gas pump
by bg from New Jersey | September 8, 2013
I have a 2003 Murano 140,000 miles I have replaced my transfer case three years ago called Nissan for help and got no where with them I had to pay out of pocket $3ooo. Two months after that I have to replace the catalitc converter another big job. Now a month ago I had to replace the gas pump again another big expensive job. But my real problem is my transmission the problem started last summer where after driving the car for about 20 to 30 min and then get into traffic the car starts to hesitate when pressing on the gas I took the car to the dealer w/ no help they told me I had to bring the car when it was happening and this problem doesn't happen all the time. So finally I take it again and they tell me I need a new transmission. I have been doing research and found out that there was a extension on the warranty that I did not know about and was never told by Nissan. I call Nissan North America for help again and they refuse to help in any way even if you didn't know about the extension they just do not care!! This is a very dangerous and scary problem esp when merging from highway to highway. I am extremely disappointed with Nissan they do not care about the safety of there customers they know of this problem and don't do anything about it I guess several thousand people have to die before they really care. I vow to never buy another Nissan and will never recommend anyone to buy a Nissan!!!
Purchased a new car
Uses car for Transporting family
Does not recommend this car
---
Rust bucket
by Fluffy from Milwaukee, WI | August 18, 2013
This vehicle has been pretty reliable mechanically. I bought this off of my daughter's lease, so I know the entire history and it has been very well taken care of. What I cannot believe, is that a vehicle at this price point would have such an issue with rust. It started rusting at four years old in the strangest places, by fuel cap, on top of roof, trim around windows. I fixed rust as it appeared, but it got so bad that I had to have the entire vehicle painted and rusted metal cut out, replaced and repainted at the cost of over $2,500 after the original $2,000 I had already done in rust repairs. Don't know if it is just the 2003 model, but if you are thinking about purchasing this vehicle, make sure you question the prior rust and body repairs.
Purchased a new car
Uses car for Just getting around
Does not recommend this car
---
Most reliable car I've ever owned
by LoveMuranos from Tampa, Florida | April 9, 2013
My 2003 Murano, Special Edition, is very comfortable and fast. I've been driving the car for a month. Love it.
Purchased a new car
Uses car for N/A
Does recommend this car
---
WOOF WOOF
by Levacovy from Portland, OR | December 29, 2012
Last/WORST Datsun/Nissan EVER!!! Researched cars for 6 months before biting on this. Bought at Lithia Nissan in Medford OR. Issues within the first 2 months. I like to drive on highways and not. Road handling good, pinged at low speeds no matter what including Nissan service and gas change (hi octane +/- gas additives, ...). Poor approach angle when off roading for fishing. I got tired of repeated service appts. 2 special transmission replacements later, last at my cost at 43,000 miles. I eventually traded it in, gladly, at 55,000 miles. First time ever as I normally drive them well over 100,000 before retirement. The final straws were: 1 Nissan didn't see new transmission replacement (second) falling under state lemon law; 2 service manager at local dealership in Bend OR knew me by name and cell phone number. Life much better, more reliable now status post no Nissan.
Purchased a new car
Uses car for Transporting family
Does not recommend this car
---
This car is a sacrifice. I can't drive it.
by car seller from Zellwood Station | March 7, 2012
This was my wife's car. She died last month. I turned in my driver's license last year due to failing eyesught, or I would never sell this car. It had some tranny issues about six years, but it was replaced and now has a 100,00 mile warranty on it. It has been perfect. The four tires are new, having been replaced with an alignment last month. As far as I'm concerned this car is a great bargain at $9500. Mauri
Purchased a new car
Uses car for Just getting around
Does recommend this car
---
Best Car I have ever had
by BabyGirl from Birmingham Alabama | July 19, 2011
I purchased my 2003 Nissian Murano right off the truck.It is Sunlit Copper just my color, I would tell all my friends to get this car I still have my BabyGirl at 165000 miles and she still looks brand new. Sad to say Hubby wants me to trade her in on a newer Murano but they dont have my color...lolol I have never had any major problems with my car did all maintance on a regular base and 2 sets of tires cant beat that got our $$$$$$ worth with no doubt. The onlt thing about the new muranos are the tail lights do not roll down the fenders and that was part of the Murano look the newer ones look just like all the other SUVs with the tail lights all the same.I rate this car a 5 star.
Purchased a new car
Uses car for Commuting
Does recommend this car
---
Just keeps on going----
by ockatiesu from Orange County, California | May 7, 2011
I have owned my 2003 Nissan Murano since it was new. My theory is you really can't love a car until you have owned it for awhile. After 8 years I can honestly say, "I love my Murano." I have had all recommended services as required and it runs as well as the day I bought it! Currently I have 120,000 miles and each one has been a joy. Other than routine maintenance I have had to replace the wiper/washer motor. That is it! Everything works and the drive is as smoothe as ever! I love the way it looks and people still think it is new. I did look over the 2011 Murano and there are interior up-grades to the material (less plastic) but I like my tail lights and sun roof better than the new version. On the new Murano the sunroof shield has to be all the way open to crack the sunroof which is annoying because it makes the car temperature hot. I can tilt open the sunroof and partially pull the shade so my car ventilates while parked. The sound system is great and although I don't have a port for my MP3 I can use it with an adapter plugged into the tape deck (yes, it has a tape deck that works)!
Purchased a new car
Uses car for Just getting around
Does recommend this car
---
Worst SUV ever.
by Zaphero from Pennsylvania | December 7, 2010
I bought an 2003 Murano in 2008 with 48,000, a month after I had to get the engine replaced. After we got the engine replaced a month later we needed a new transmission. Now we just replaced the lower control arms plus in addition the shop now states that we need a new transfer case, another big expense and the suv is not running. So my point to this is I would not recommend this vehicle of this particular year horrible choice made.
Purchased a new car
Uses car for Work
Does not recommend this car
---
Parting is such sweet sorrow
by Loved and lost from Upstate, New York | November 17, 2010
Four years ago I paid a premium for a 2003 sl Murano fully loaded-primarily to get the stablizer which was available only on the fully loaded package..certified preowned plus the certified Security+Plus "wrap". First, Nissan dealership did not honor their own warranty when they diagnosed a problem with the rear left lower control arm-claimed I was in an accident and bent it--not covered and not true. Charge $689.92. Then refused to service the vehicle for another problem since I had expressed dissatisfaction with them previously (and since the next problem would also have been covered). And it went downhill from there since I was nearing 100k miles. The warranty is probably good as long as you don't drive the car but any signs that problems are related to driving are not covered (so much for claims that you won't be spending money on repairs for years). Just to have a mechanic lay eyes on the car is at least $75/hour and any new part requires that the entire car be diss-assembled in order to look at or install something. Tires are an odd size (aka extremely pricy). At 138,000 miles the needed repairs are just too expensive and will cost considerably more than the value of the car. I loved driving the car and it is simply beautiful but repair costs so out-trumped the cars that it replaced (Saab, Volvo). I spent 25K thinking I'd be set for a long time. No such luck and a sad bye bye to my beautiful Murano.
Purchased a new car
Uses car for Commuting
Does not recommend this car
---
People Who Viewed this Car Also Viewed
Select up to three models to compare with the 2003 Nissan Murano.
2014 Toyota Avalon
Asking Price Range
$19,552–$29,656
Compare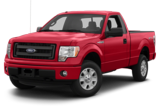 2013 Ford F150
Asking Price Range
$17,919–$42,015
Compare
2003 Toyota Camry
Asking Price Range
$2,157–$8,605
Compare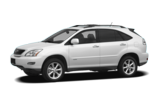 2008 Lexus RX 350
Asking Price Range
$8,729–$19,137
Compare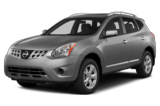 2013 Nissan Rogue
Asking Price Range
$12,084–$20,900
Compare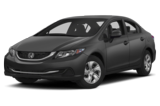 2013 Honda Civic
Asking Price Range
$10,866–$17,934
Compare
2013 Kia Sorento
Asking Price Range
$10,374–$23,978
Compare
2014 Lexus CT 200h
Asking Price Range
$18,157–$27,121
Compare
Featured Services for this Nissan Murano