Average Ratings
---
6 out of 7 people recommended this car.
---
not built for big people
by Earl from Vancouver, BC | March 14, 2015
The Company I work for bought a 2015. Been driving it now for a couple of months. I find I get backaches from the driver's seat. The seat is narrow, hard and uncomfortable for long drives and the space is very cramped. I have to slide over to the right side of the seat so I have room to move my left arm for steering or I bang my elbow into the hard plastic door panel. The gas pedal is too close to the console, my leg is up tight against it, and the brake pedal is too close to the gas. I cannot wear boots to drive because the side of the boot catches on the brake pedal when I try to move my foot over to apply the brake. The visors are also poorly designed. They do not slide along the arm and only cover a small portion of the front view, and the sun is always in the spot not covered. They hang down diagonally over the side windows and block a large portion of the view out of the window. They do not fold up to cover only the top of the window. The visibility out of the vehicle is also very bad. The large pillars in the front and small side windows make seeing lights, signs, pedestrians and cyclists a challenge, especially if the visor is down on the side window. Backing out of a parking space is done totally blind, you cannot see any approaching vehicles with the small mirrors and lack of windows in the back. The small fuel tank and the fact the filler is on the passenger side are negatives too. Good gas mileage, adequate space inside, lack of power when loaded, not much clearance underneath for bumpy roads, easy to park. The main problem is they are designed for small people. I find the driver's area is very cramped, and I'm not a really large person. I occasionally bang the shifter out of gear because it sticks out into the space when reaching for the heater controls. Same with the wiper lever. It's easy to bump using the steering wheel. Just too small for larger people.
Purchased a new car
Uses car for Work
Does not recommend this car
---
Great vehicle for the money.
by Famepot from Seattle, WA | June 12, 2014
Then NV200 turned out to be the perfect choice. Plenty of hauling space, sufficient power, excellent gas mileage and modern technology. The ride is relatively smooth and quiet. The handling feels solid and the turning radius is amazing. I've owned mine for a month now, and my only complaint is that the seats could be a little more comfortable. My reliability rating is mostly based on my other Nissan which in 4 years of ownership with 40K miles, not one problem. As a service vehicle, I wasn't expecting a whole lot from the NV200, but it has surprised me in how much fun it is to drive. The Tech Package is well worth the money, with Pandora Radio from your iPhone, Google Send to Car and Points of Interest, and text messaging functionality. Twice the gas mileage of a full size van, and better ride and handling than its competition, make the NV200 a great choice if it meets your cargo size and weight requirements.
Purchased a new car
Uses car for Work
Does recommend this car
---
Excellant Mini Cargo Van
by kj from hawaii | May 24, 2014
We love this mini cargo van that meets our needs of occasional hauling of merchandise. Pros : good gas mileage, easy to drive, just enough power Cons : too small gas tank , sun visors that won't stay partially up either fully up or down
Purchased a new car
Uses car for Work
Does recommend this car
---
EZload Gig van
by Backporch Music from South-central PA | April 15, 2014
Saw nv200 in commercial fleet of service vehicles and saw NO LEDGE to lift equipment over. Started search that day. Took my presentation package of wheeled one man band(Amp,mixer,keyboard and mics) in the subcompact van I've been loading by lifting over rear lip to dealership to test load. Expected to fit rear only and found my package loads easily from rear, from left or right. Load locked easily into "D": rings at floor level. Ready for load specific clamp down use in less than an hour. It is EXACTLY what I wanted and needed. Even though it was evident that I had already made up my mind, my dealership treated me fairly. This is a functional utilitarian transport for my 3-400 lb. load and handles easily. The loss or high rev gear shifting makes steep grades a non-issue. Would like to have a grab bar on the passenger side but having loaded and unloaded 20 times in the first month of ownership, I take a lot of pride in the new "case" for my musical equipment . I'm 69 and could never justify the expense of a brand new vehicle but the NV200 is the best match I've ever found for my specific need. Yes, I like it a LOT. .
Purchased a new car
Uses car for Having fun
Does recommend this car
---
Solid econmical Van
by Zane Dzikonski from Phoenix, AZ | April 2, 2014
Nice little van. Alot of my driving is unloaded, and i see on average 24.8 to 25.1 with mixed driving. the 130hp engine puts out more power than you would expect. As long as your not in a hurry fully loaded ( i estimate 1,200lb) the handling, acceleration and braking is adequate for what it is. (remember its not a sports car or, large van or pickup -dont expect amazing) Didn't notice too much drop in gas mileage either. (loweset was 21.4 so far). The CVT transmission takes a bit getting used to and might not be for everyone but i really like it. I test drove both the NV200 and the Transit connect, Both have their plus and minus but overall i chose the NV200. Biggest selling points for me -Better mileage, 60 40 rear door, Price. I also liked the interior and over all driving experience a bit better. (nothing specific-just liked it better)
Purchased a new car
Uses car for Work
Does recommend this car
---
Dreams come true
by Driving fool from Southern CA | September 18, 2013
Ok, what can I say....I am real happy with this van. I consistently average 27.2 mpg with 90%hwy driving. This is with a 6 mile up hill climb to home base. I love the cvt, no gear hunting climbing the hill and plenty of pep carrying about 400lbs of equipment. Great access getting to things. It is also a good surfboard shuttle. With the passenger seat folded down my 11-0 longboard fits with 1 inch to spare. The drivers seat is comfortable and reclines for nap time. I drive a lot and enjoy the smooth car like ride.
Purchased a new car
Uses car for Work
Does recommend this car
---
Awesome so far
by Joey the pony from Omaha, Ne. | June 8, 2013
I did a lot of research comparison before purchasing this vehicle. After two weeks, I can tell you that it's everything I hoped it would be. I bought this vehicle as a service vehicle for intercity use. So far the utility and fuel efficiency are excellent. It is comfortable to drive, and very spacious. This is a maximum amount of van, for a minimum amount of money. What a great value!
Purchased a new car
Uses car for Work
Does recommend this car
---
People Who Viewed this Car Also Viewed
Select up to three models to compare with the 2013 Nissan NV200.
2014 Hyundai Santa Fe Sport
Asking Price Range
$15,415–$25,855
Compare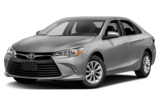 2016 Toyota Camry
Starting MSRP
$23,070–$31,370
Compare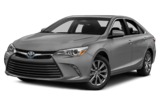 2017 Toyota Camry Hybrid
Starting MSRP
$26,790–$30,140
Compare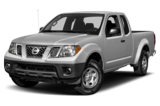 2016 Nissan Frontier
Starting MSRP
$18,290–$36,110
Compare
2015 Toyota Avalon Hybrid
Starting MSRP
$36,470–$41,700
Compare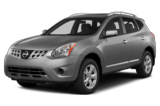 2013 Nissan Rogue
Asking Price Range
$12,247–$21,135
Compare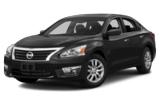 2013 Nissan Altima
Asking Price Range
$10,217–$19,525
Compare
Featured Services for this Nissan NV200