Average Ratings
---
23 out of 33 people recommended this car.
---
Solid performer
by Oly Pathfinder from Olympia, WA | September 29, 2014
Have only had the vehicle for a month. Drives well but has a bigger feel than I expected. Inside spaces and features are plentiful and well done. This is an SE and has dual climate control, moon roof and premium sound. Seats are easy to fold down for carrying items. The third seat is small, two seats, but at least there is an option to carry 6 passengers in addition to the driver. It seems like the Pathfinders all come with a roof rack with adjustable crossbars and a trailer hitch and lights. I looked at other similar SUVs and so many of those did not have those features and would have needed to be added. Gas mileage is pretty much as listed. I can get close to 22 mpg on the highway.
Purchased a new car
Uses car for Just getting around
Does recommend this car
---
Great SUV
by m from Winnipeg, Canada | December 5, 2011
have wanted a Pathfinder for years and finally bit the bullet! Great unit. everything I expected including less than stellar gas mileage but if it is mileage you are looking for you are looking in the wrong class of SUV. Drawbacks - not many except that the passenger seat is terrible for sleeping on those long journeys. Very uncomfortable headrest. Apart from that...well designed. Nice ride. Lots of power.
Purchased a new car
Uses car for Just getting around
Does recommend this car
---
Excellent buy- Recommend to anyone!
by Chris from Warrington PA | January 18, 2011
I purchased the LE style. I love everything about this car. Very smooth and comfortable. Plenty of space inside. Awesome features. GPS and voice activation seem to be very accurate. Granted I've only owned the car since October, but I expect it to continue to be an excellent experience. Only draw back is that the gas mileage seems to be less than advertised. I do a good amount of city driving, which is probably the cause, but I've had weeks that were 12-13 mpg.
Purchased a new car
Uses car for Just getting around
Does recommend this car
---
Pathblocker
by bill from New Jersey | September 25, 2010
Please read this and stay away from 2005 and up pathfinders. Learn from my mistake. I owned a 2000 pathfinder for 10 yrs and probably the best SUV I have ever owned. So reliable, put together like a tank, no rattles and the interior and paint looked brand new 10 yrs later. I made a mistake of buying a fully loaded V8 2008 pathfinder. Pros: great engine, great bose stereo and fast. Cons: (there are a lot) cheap dash and door panels, rattles everwhere, cheap paint that scatches and bumpers that don't match the body paint, uncomfortable cheap leather seats, very tiny back seat and the third row seat is a joke. This car rattles like a tin can. Don't even think about taking it off road or even a dirt road, it sounds awful! If you can get past all of these issues, it does get ok milage for a v8 and it is very fast with lots of options. However, this car is made so cheap it's embarrassing to take anyone in it because it feels like it will fall apart. I don't know what nissan was thinking, they ruined the old pathfinder and turned the new one into a fast minivan. That's right it's a minivan! Test drive the old pathfinders and you will see how much better they are made. But 2004 or older and you can't go wrong. They are redesigning the pathfinder in 2011 and I sure hope they get it right and go back and revisit the old pathfinders.
Purchased a new car
Uses car for Commuting
Does not recommend this car
---
SUV Sports Car for Families!!!
by CeeGee from Charlotte NC | July 29, 2010
I'm on my 3rd Pathfinder. I've had the '01, 05 and now the '08 V8. I liked the agility of the '01, was impressed with the new style of the '05 but did not like the dash to much, when they pulled out the restyled '08 with the redesigned dash and the back up camera (a screen that looks like you have Nav, but you don't) and the power behind that V8 engine, I was sold. It was the best SUV Pathfinder I've owned yet. Warning all other sports car that see a Minivan or SUV and cut us off...The V8 Pathfinder might be me, I will burn rubber with little effort and blow you away!!! Consider yourself Warned. The comfort and integrity of this SUV is on the money too. I have a family with 2 kids and a dog and it fits our lifestyle perfect...this is the SUV sports Car for Families.
Purchased a new car
Uses car for Transporting family
Does recommend this car
---
best money ever spent
by smitty joe from MO. | March 24, 2010
My wife is on her third Pathfinder and wouldn't have anything else. First one was a '87 and we put 360K on it with very little trouble. Her second was a '96 and she put 260K on it and it was never in the shop for anything but routine maint. The one she has now is a '08 and she is happier than ever. We are retired so having a good reliable car is very important. Also keeping the wife happy is important.
Purchased a new car
Uses car for Just getting around
Does recommend this car
---
Not a good purchase
by pattty from colorado | December 9, 2009
I bought a used v8 pathfinder and I traded in after owning less than 3 months. When I bought it I got a really good deal and was wondering why it was 15k less than a new one. I quickly found the reason why they don't hold thier value for a reason. Despite having a great engine and nice options, it was really a problem. It rattled bad and it took for ever for the transmission to shift up. It has horrible ground clearance with the saging bumpers. Everyone laughed at me with the big round Dodge Durando fenders. The fenders are awful to look at. I took it on a dirt road and thought it was going to fall apart, it rattled so bad. I tried to sell this beast and I didn't get one phone call in 3 months and had to trade it in and take a loss. I traded it for a nissan xterra off road, which isn't a whole lot better but at least it go off road and looks halfway decent. The new pathfinders are not like the old pathfinders, which were made great! Please go back to quality nissan. This was a horrible design! Don't buy this car!! If you do, you will be stuck with it because no one will but it. I just want to help other people not make the mistake that I did. Go for an older nissan you will be much happer.
Purchased a new car
Uses car for Outdoor sports (hiking, cycling, etc.)
Does not recommend this car
---
Great suv
by bill from utah | October 25, 2009
I have had my v8 pathfinder for about 2 yrs now and no problems. I have read about the few issues that other people were having and it seems to be only the v6 model. My v8 is amaazing, shifts great, sturdy and tons of storage space. It's great in the snow, handles well in rough driving conditions and I am always the first up to the ski slopes. I drove a few other cars, like the toyota 4runner and there was no comparison. More power, more space, more comfortable seats, more and better options.
Purchased a new car
Uses car for Transporting family
Does recommend this car
---
So reliable, great ski vehicle
by joe from colorado | October 25, 2009
I love my pathfinder v8! It's amazing in the snow and really has a lot of space for a midsize suv. The big v8 in the smaller pathfinder is well worth it. It performs like a sports car but has the off road ability. Gas mileage is better than expected. I get about 14-15 in the city and 18-20 on the highway. Well worth the v8 for only 2mpg difference. I love the options, great reliability and it's not huge like bigger v8 SUVS so you can park it and wife loves it for this reason. Just the right space inside and out.
Purchased a new car
Uses car for Outdoor sports (hiking, cycling, etc.)
Does recommend this car
---
The v8 is amazing
by JP from Denver, co | August 12, 2009
This is my second pathfinder. I have had a 2000 LE for about 5yrs and it has been the most reliable car I have owned. I have owned acuras, chevys, fords, bmws and yes a toyota 4runner. My 4 runner was junk and the tranmission would burn up on the highway. With that said, I love the pathfinder and my new v8 is amazing. I don't know what people expect for a v8. Of course it's going shift hard, it's a powerful engine with a lot of torque. There are no competitors in the japanese market. The Toyota 4 runner is over priced and a under perfomer. You can't get anything for this price, with these options and this power. This v8 is faster than most cars and I have had no check engine light issue and if the transmission shifts hard, I sure havn't noticed. It's the same engine as the Titan and Armada and I have not heard anything wrong with this engine. Its a zero to 60 ability is amazing and no ones seems to mention this? I ski about 20 times a year and the pathfinder will get me through any snow storm. I have to say, I am disappointed to hear that Nissan is not backing the people that are having problems? The pathfinder is not for everyone but if you like the mountains as much as I do you can't go wrong. If you want a car like ride and gas mileage get something girly like a rav4 or and element.
Purchased a new car
Uses car for Outdoor sports (hiking, cycling, etc.)
Does recommend this car
---
People Who Viewed this Car Also Viewed
Select up to three models to compare with the 2008 Nissan Pathfinder.
2009 Ford E350 Super Duty
Asking Price Range
$7,486–$24,698
Compare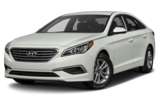 2017 Hyundai Sonata
Starting MSRP
$21,600–$34,350
Compare
2016 Volkswagen Jetta Hybrid
Starting MSRP
$31,120–$31,120
Compare
2012 Mercedes-Benz M-Class
Asking Price Range
$19,845–$40,029
Compare
2016 Hyundai Elantra
Starting MSRP
$17,250–$21,700
Compare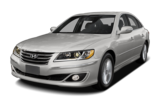 2011 Hyundai Azera
Asking Price Range
$8,541–$16,361
Compare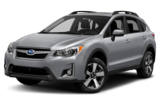 2016 Subaru Crosstrek Hybrid
Starting MSRP
$26,395–$29,995
Compare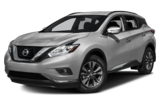 2015 Nissan Murano
Starting MSRP
$29,560–$40,600
Compare
2017 GMC Yukon XL
Starting MSRP
$51,230–$71,665
Compare
Featured Services for this Nissan Pathfinder