Average Ratings
---
34 out of 43 people recommended this car.
---
Love My Rogue!
by Paul in Virginia from Chester, Virginia | September 14, 2014
Bought this 2012 Rogue SV new and love it. Great value, performance and styling. The one complaint is the view through the back is limited because of the large strut. I put stick-on fisheye mirrors on the outside mirrors and that helps a great deal, expect at night when headlights make it all blurry. Took it on a cross country trip over the Rockies and still got 30 MPG. On trips between Virginia and Florida we get almost 34 MPG on a regular basis, but I admit to driving at the speed limit most of the time. We get about 26.5 MPG around town. Some say it is underpowered and the transmission is weird, but I have no complaints at all. We got the SV with the SL package, navigation system, moon roof, backup camera, etc., love it all. Tons of room for our golf clubs when we travel and with the back seats down the visibility is much improved. You can always get a bad one, but I've had nothing but Nissans since 1981 and never had a mechanical issue with any of them. No exaggeration at all. You can spend more money and get a better ride and so forth, but you won't get a better value for your hard earned money.
Purchased a new car
Uses car for Just getting around
Does recommend this car
---
Getting from A to B with some perks
by Short hop commuter from Gilbert, AZ | September 7, 2014
I purchased this vehicle with 16k miles. This is the perfect sized vehicle. 8 miles to work, then running my daughter & her friends to practice, and short weekend trips for 4. I love the interior layout & bluetooth / technology package. That's a 4 star due to small rear windshield, and back seat belt placement - adults usually end up sitting on the belt receiver. All good up front, though, and the back is big enough for groceries & hardware store trips. It runs great, I get about 24 MPG in the city. Smooth ride. I've never had the "doesn't know what gear its in" issue with the transmission, but since it is a Continuously Variable Transmission WITH NO GEARS AT ALL, that makes sense. It runs smooth. Corners are sometimes an issue ... the suspension is fine, but the steering does not return to neutral position after a turn in a natural way. That's about it for gripes - it is easy to drive & park, feels bigger than it is, and runs great.
Purchased a new car
Uses car for Commuting
Does recommend this car
---
Love the Car
by Good Value from Melbourne, FL | May 6, 2014
Love the car but the Nissan of Melbourne is the worst dealership. They turn customers away with the sales pitch. I went to get a car ready to buy and they spent more time trying to push me in a new car I didn't want then refused to work with me until I bought from another dealer and then I see online one week later they dropped the price to my range. Love the car, comfortable and good on gas, would never recommend the dealer...
Purchased a new car
Uses car for Commuting
Does recommend this car
---
Fill up with premium
by Yanks from | February 17, 2014
I don't know why they just don't tell everyone this car is premium only when I was filling with regular I was getting 13.4 mpg when I went to premium I was getting 15.7 mpg improvement but still not good thank god I do mostly high way driving I can't imagine if I did a lot of city
Purchased a new car
Uses car for N/A
Does not recommend this car
---
Safe Vehicle
by Larry from San Antonio, Texas | December 29, 2013
This automobile has been a life saver for my wife and myself. We got rear ended and very little damage was done to my Rogue, the other auto was almost totaled.. Our seat belts saved us from being killed. The car that hit us went under us and hit my back tires. The 2012 Nissan Rogue is by far One of the safest SUV'S on the road. I highly recommend this Nissan Products
Purchased a new car
Uses car for Commuting
Does recommend this car
---
Great Vehicle!
by Check Check from | November 11, 2013
This vehicle provides the comfort and reliability I've been looking for. The Rogue gives you the feel of a full size SUV, combined with the feel of a smaller car. This car is also very fuel efficient and great for traveling. I haven't had the car for a very long time but so far I love it! I also hear nothing but good things from my fellow Rogue owners. I'm a fan of Nissan to begin with and I definitely recommend!
Purchased a new car
Uses car for N/A
Does recommend this car
---
Never buy another Nissan
by Average Jane from Austin, TX | November 4, 2013
I bought a 2012 Nissan brand new, worked fine for the first 6 months, then the problems began. First my transmission acts funny and like a comment from another reviewer, it is like it doesn't know what gear it needs to be in. They can never solve this issue. Then a few months later my ABS and VDC light starting coming on. After SEVERAL to the dealer, they finally replaced the sensor. Few weeks later, the lights were coming back on and now accompanied by my e-brake light. While driving on the highway, my acceleration just cut out!!! Later that trip my brakes starting acting up. DO NOT FEEL SAFE driving this car!
Purchased a new car
Uses car for Just getting around
Does not recommend this car
---
Shifter Issue
by Not Liking It from Calgary, Alberta | September 18, 2013
It's not so much the Rogue as Nissan that I have a problem with. This car is not at all good in winter unless you're willing to use the paddle shifters to get around. It also feels a little tippy going around corners. Very bad blind spots as well. My main issue is the shifter. In order to shift out of park I have to put a screw driver in the shifter override. Nissan doesn't know what's wrong with it and wants to charge me a ton of money to figure it out. Because of that won't be buying Nissan again.
Purchased a new car
Uses car for Transporting family
Does not recommend this car
---
Love this car
by Brandy from Crystal River, FL | August 14, 2013
I had a Nissan Altima 2010 before I traded it in for the Nissan Rogue 2012. I'm not a fan of SUV's but this Rogue blew me away. It's not to big but I do get the space I need. I loved my Altima but having 2 kids I felt I needed a little more space for the 4 of us. I really love the back up camera it has. Over all Nissan has won me over.
Purchased a new car
Uses car for Just getting around
Does recommend this car
---
Great Buy
by daily iowa driver from Marshalltown Iowa | July 24, 2013
Where do you even start I bought my first Rouge in 2010 brand new was the 360* package and I loved it great gas mileage fun to drive back up monitor in the rearview mirror was very easy to use. Unfortunately I put 75,000 miles on it in 2 and a half years and had to trade it in and bought a 2013 special edition and let me tell you the new added standard features (drive computer, XM radio, fog lights and back up monitor in the radio) are great. I drive this daily round trip 80 miles and found if you go the speed limit or a little under you can get 30+mpg avg... if I had to complain about anything its the sport mode button location I've inadvertently pushed it on more than one occasion I love my Rouge and Nissan has won me as a loyal customer for life, My wife now drives an Altima and we fight over who drives what when going out of town or long trips. My son prefers the Rouge because his car seat is up higher and he can see more vroom vrooms while riding in the back.
Purchased a new car
Uses car for Commuting
Does recommend this car
---
People Who Viewed this Car Also Viewed
Select up to three models to compare with the 2012 Nissan Rogue.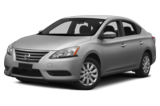 2015 Nissan Sentra
Starting MSRP
$16,480–$20,670
Compare
2013 Toyota RAV4
Asking Price Range
$17,717–$28,485
Compare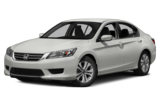 2013 Honda Accord
Asking Price Range
$15,750–$25,666
Compare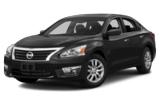 2014 Nissan Altima
Starting MSRP
$22,170–$30,820
Compare
2014 Chevrolet Equinox
Starting MSRP
$24,440–$33,400
Compare
2013 Hyundai Accent
Asking Price Range
$9,598–$15,350
Compare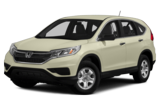 2015 Honda CR-V
Starting MSRP
$23,445–$32,895
Compare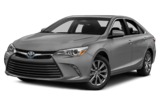 2015 Toyota Camry Hybrid
Starting MSRP
$26,790–$29,980
Compare
Featured Services for this Nissan Rogue