Average Ratings
---
16 out of 21 people recommended this car.
---
Great Place
by Shawn from waterbury CT | March 1, 2014
I just got my new Nissan and everyone was so nice to me and helpful. The salesman Jeffrey was so nice and helped me so much from start to finish. The Finance lady got me a great low payment. So Thank you to the Jim Juliani Motor family. I would tell everyone if they want a great car buying experience to go see you guy.
Purchased a new car
Uses car for Transporting family
Does recommend this car
---
the best car we every owned good pic-up power
by duker from jefferson twp. pa | November 28, 2012
i love this car best car for your money, like i said it has all the power i need for passing when i have to,a nice solid car that gets great mpg's
Purchased a new car
Uses car for Commuting
Does recommend this car
---
Great Car and Great Value
by First time car owner from Florida | May 22, 2012
This car was extremely reliable. I found it very easy to drive and it required very little maintenance. It had good mileage too. I never had any problems with it and would highly recommend it. I took it on a lot of road trips and it handled dirt roads well.
Purchased a new car
Uses car for Just getting around
Does recommend this car
---
Don't waste your money!
by KAYALA from El Paso TX | April 18, 2012
This has been the worst car I have ever owned. There is always something wrong with it. I loaned it to my sister-in-law, who took it to San Antonio. On the way, the check engine light came on, the speedometer stopped working, and wouldn't go over 55 mph. The CVT Transmission is the worst. So noisy. After we got the car back from her, I took it to the dealership, they informed me that the warranty on this particular car was extended due to the transmission problems. They changed my transmission for free. However, I was without a car for 3 days. I am still having problems with it. After driving for an hour, it smells like it is running hot. The temp stays normal, but you can smell it. I would not recommend this car to anyone. Nissan is supposed to be dependable, but the 2008 Nissan Sentra is the worst car ever made. I am going to be trading it in this week. Please don't waste your money and AVOID anything with a CVT transmission.
Purchased a new car
Uses car for Work
Does not recommend this car
---
Happy with My Sentra
by First Time Used Car Buyer from Chapel Hill, NC | January 10, 2012
Good set of wheels. Seems to be reliable and more fun to drive than I was expecting. All in all, pleased with the value for money.
Purchased a new car
Uses car for Just getting around
Does recommend this car
---
Great buy for money
by Regular Joe from Rosendale, NY | April 24, 2011
I got 27 to 32 mpg and was able to buy new & fully loaded for less than $20,000. with tax. Smooth ride.
Purchased a new car
Uses car for Just getting around
Does recommend this car
---
Worst Car to Own
by JD from Maryland | March 10, 2011
Where to start 1) Engine Block Cracked after only 22,000 miles. 2) The interior Lighting burned out for the Gear selector after going on and off several times. 3) The Speaker started making cracking noises. 4) Temperture Meter was jumping into the red and drops back down. 5) AC and heater Smell when you switch back and forth after seasons
Purchased a new car
Uses car for Work
Does not recommend this car
---
Not the greatest ever...
by fancy pants from Grahamsville, NY | February 4, 2010
We were pressured into this car to begin with. Our fault. The car is cute and it gets good gas mileage. Has a lot of zip for a 4 cyl. That's about it. It has been recalled two times already-once for the master cylinder, once to adjust the air bags. I feel like I'm sitting on the floor when I'm in it. I always forget to pop the gas tank door-it has to be done inside the car. Dash lights are too bright and busy. Interior is cheap and plastic. What's the purpose of a hide away trunk anyway? Had to put new tires on it within the first 12,000 miles which is RIDICULOUS!!! Tires are garbage! Can't see the back of the car when backing up so I have to practically stand up in the car to back out of anywhere. Keyless entry is handy and the fact that I just have to have the keys on me to start it is cool. Doesn't take much to dent it. Already lost the whole mirror to a run away shopping cart-over $1000 damage. Not the greatest car I've ever owned and I miss my SUV way to much.
Purchased a new car
Uses car for Just getting around
Does not recommend this car
---
Nissan Sentra 2008 Reliable and little more
by Transportation - Reliable - from ComwellCT | November 12, 2009
I reviewed the Honda Civic and The Nissan Sentra and found out the following: The Honda was rated higher overall, however, the parking brake would rub up against my right leg and I felt the front end was non existent, could not see the the hood, I'm 5-11. So I decided on the Sentra. After 16 months of driving 29K the front seats are not comfortable, no back support and the tires have a very low rating of 3.0. I don't think I will make 35k. Gas miles - I have driven 38 mpg on the highway 28-31 in the city. I owned a DATSUN in 1978 and I can say the metal is just like a DATSUN, thin, check the rear quarter panels. This car provides me transportation at inexpensive costs and no extra maintenance bills, it's reliable. That's what I wanted. You cannot see the trunk, well maybe just bearly, but not enough to judge the back end when backing up. The gear shift sticks out a little the knob is a little too big. Could be in the way of the controls , radio, heat a/c. I plan to keep the car for 200k. At a start the engine is loud at 2100 -2300 rpm's keep at 2000k and it runs fine, very good CVT. Need an extra key you can only get it from Nissan.
Purchased a new car
Uses car for Commuting
Does recommend this car
---
Interior Falls apart , poor service policies
by Long Commute Sentra Owner from Cary, NC | August 22, 2009
I bought this car in 2008 new. My commute is 35 miles one way, and we use this as our primary car.We have taken it on a couple of long trips. We put over 36000 miles in the first year and 3 months. I change the oil every 6000 miles. Mechanically it is holding up with no engine or transmission problems, but the interior is falling apart after a year. Kickpanels won't stay attached, the soundproofing under the passenger side will not stay up and keeps falling down, the mirror broke on the passenger visor (They would not fix, see below). All of these were taken to the dealer, but remain broken because they simply are poor design. WARNING: Once you hit 36000 miles, NISSAN abandons you. I took the car at 30K and asked for the molding on the sunroof to be replaced. They had to order the part. When I returned at 36139 miles, they said NISSAN would not allow them to install the part since I was out of warranty! It took all day and several phone calls to get the NISSAN Area Rep to approve the repair. This was not a dealer policy but NISSAN. I would not recommend this car because you will regret having a car that embaresses you when friends get inside and dealing with NISSAN on repairs will be exhausting.
Purchased a new car
Uses car for Commuting
Does not recommend this car
---
People Who Viewed this Car Also Viewed
Select up to three models to compare with the 2008 Nissan Sentra.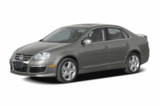 2006 Volkswagen Jetta
Asking Price Range
$4,240–$11,868
Compare
2014 Nissan Leaf
Starting MSRP
$28,980–$35,020
Compare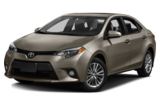 2015 Toyota Corolla
Starting MSRP
$16,900–$22,905
Compare
2012 Honda Odyssey
Asking Price Range
$19,299–$33,675
Compare
2014 Nissan Altima
Starting MSRP
$22,170–$30,820
Compare
Featured Services for this Nissan Sentra