Average Ratings
---
12 out of 13 people recommended this car.
---
Beast
by GY from scottsdale | April 10, 2014
As others have said, this truck is a beast! Love the engine and the turning ratio for a truck. Engine just growls at you. Gas mileage slight worse than an F150 overall. Much better performance than all of my previous F150 trucks. I am sold on Titans!
Purchased a new car
Uses car for Commuting
Does recommend this car
---
Best truck on the market still
by clintdaddy from Mexico, Mo | August 8, 2012
This truck is the best on the market I test drove them all used 2008 to 2010 ford chevy dodge and toyota. I got a whole lot of truck for $24,000 with 20,000 miles I couldn't have gotten close with the other brands and this truck is just as strong as the other brands top of the line which are sell for $50,000 new and 35,000 at comparable year/mileage. If yopu buy this truck you have no remorse. Big pimping cowboy style
Purchased a new car
Uses car for Work
Does recommend this car
---
Great Truck, so so dealer
by Like Josh's from Melbourne, FL | December 12, 2011
Sounds like a truck (a good thing) and runs like a truck. It's everything one could want in a truck. Just wish the dealer had been more up front in the posting information about this truck. I would have bought it anyway, because it's a great truck
Purchased a new car
Uses car for Just getting around
Does recommend this car
---
Great bang for the buck
by jc from Panama City, FL | June 4, 2011
Read the other reviews.....they sum it up perfectly. It's not a perfect truck....none of them are. The engine is under appreciated....it pulls with a ton of intensity. Handling is wonderful and it stops as if on an arrester cable. The price is the cincher....no other brand comes close. Overall it's just a great truck. I've got a 2010 Crew Cab SE. I've had it almost a year with over 13K miles on already. Just keep the oil and filters changed and this bruiser should last a long long time.
Purchased a new car
Uses car for Work
Does recommend this car
---
Only three months in . . . but I'm loving it
by Firefighterjake from Unity, ME | April 12, 2011
Traded in my 10-year old Toyota 4Runner as it was having issues and I needed a truck more than a SUV as my third vehicle. Looked around and after considerable research narrowed my choice down to Toyota, Ford and Nissan . . . in the end I went with Nissan as it seemed to offer the best price with decent reliability . . . but of course with only three months in only time will tell if it was the right choice. Best feature: Love the power . . . plenty to haul my snowmobile, ATVs, firewood and construction materials. My 4Runner was always struggling to haul stuff as even the 6-cylinder version was under-powered. Worse Feature: Fuel mileage . . . but honestly . . . I expected this and would rather have the power and pay a little more at the pump. The good thing is I use this as a third vehicle so my wallet isn't taking too much of a beating. As I've said I only have three months in, but so far I have no buyer's remorse and in fact I smile every time I get in and start it up . . . it may be a stupid "guy thing", but I love the rumble of that V-8 when I step on the gas . . . every time I can't help but grin like an idiot when I hear that sound.
Purchased a new car
Uses car for Outdoor sports (hiking, cycling, etc.)
Does recommend this car
---
3rd. Titan
by Mots from San Antonio | February 12, 2011
I have owned 3 Titans. All have been good trucks until my 2010. Have developed a whine in the rear differential. Noise starts at 45mph and continues to 70mph. Nissan has informed me this a common problem and will not repair the vehicle. So much for another Titan. They will not stand behind their vehicle.
Purchased a new car
Uses car for Commuting
Does not recommend this car
---
My third Nissan Titan
by Machonewon from Fort Worth, Texas | December 26, 2010
I have owned three Titans, a 2005, 2006, and 2010. I purchased my first Titan for its functionality. The divided bed, tie downs, under seat storage, side cargo bin, and multiple bed accessories sold me. These are all must haves now. The Titan name signify its styling; strength. The 2010 LE has the electronics package; DVD, moon roof, and navigation. All is very functional and beneficial. The 20" tires give a very comfortable ride with car like handling and cornering capabilities, much improved over my past Titans. The truck has plenty of torque incorporating modern technology in the all aluminum engine with 32 variable valve timing. The 32 VVT and lightweight aluminum engine and heads makes the Titan perform like a truck with a much higher horsepower engine. This truck is fast, stylish, and dependable. The galaxy black paint has metallic luster in the paint. The only real downside is the plastic used in the interior. The interior body panels, center console, and front seat backs scratch easily showing wear early. This happens with storing luggage in the back and just general use. I average driving a combined city and highway miles of 25k miles a year. I average 14.5 mpg. This mpg includes a lot of ideling and stop and go driving at an average speed of 37 mph. I will buy another one.
Purchased a new car
Uses car for Commuting
Does recommend this car
---
Great Truck
by Kenm213 from Charlotte, NC | September 6, 2010
This truck is well worth the money. Rides great, looks great. And the growl of the exhaust is envigorating! Comfortable inside woth plenty of room. Only downside is finding a parking spot sometimes due to thE length HAHA!
Purchased a new car
Uses car for Work
Does recommend this car
---
Best features and fun to drive
by happy nissan from Mississippi | August 18, 2010
I have owned chevrolets and a ford through the years. Decided to try a nissan after getting prices on 2010 chevrolets. The 2010 Nissan Titan Pro 4 X with all the features you could possibly get was still $ 8,000 less than a comparable chevrolet. I have had the truck for three months now, and I am completely satisfied with the truck. The dealership has been awesome too. Best vehicle buying experience bar none. The truck is far better than some of the reviews are reporting. For the money, it is a great value.
Purchased a new car
Uses car for Work
Does recommend this car
---
Better than Previously owned Tundra
by BigKahoonaBurger from Knoxville,Tn | July 18, 2010
The top portion of passenger seat rattles while going over short washboard type bumps. Easily fixed with some rubber washers. Foglamps are very god for stock. I can manage 20mpg on interstate at 65-70 mph.
Purchased a new car
Uses car for Work
Does recommend this car
---
People Who Viewed this Car Also Viewed
Select up to three models to compare with the 2010 Nissan Titan.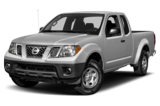 2015 Nissan Frontier
Starting MSRP
$0–$35,260
Compare
2010 GMC Sierra 1500
Asking Price Range
$13,935–$30,107
Compare
2013 Toyota Tundra
Asking Price Range
$21,209–$40,225
Compare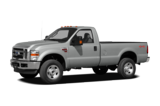 2009 Ford F350
Asking Price Range
$12,924–$35,996
Compare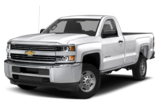 2017 Chevrolet Silverado 2500
Starting MSRP
$33,310–$57,910
Compare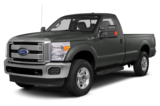 2013 Ford F250
Asking Price Range
$19,389–$56,613
Compare
2010 Dodge Dakota
Asking Price Range
$9,011–$21,863
Compare
2016 Chevrolet Colorado
Starting MSRP
$20,055–$35,450
Compare
Featured Services for this Nissan Titan