Average Ratings
---
32 out of 42 people recommended this car.
---
Decent Value
by Slick Shifter from Tampa, Florida | January 30, 2015
I bought the 07 Nissan Versa hatchback shortly after it came out. It had a six speed manual which was very clunky, however, apart from this their weren't any problems with shifting. I put about 70,000 miles on it before I sold it fall of last year. During the 7 yrs that I owned it I had to replace the entire fuel tank because of a faulty sensor. Also a tpms sensor went out. There was also a stint when the driver's side front tire made a clicking noise when turned to the left, however, this noise went on and off. Another side of the Nissan is the mileage which was very average. For a six speed manual, it had a pathetic mpg on the highway. City miles weren't so bad when driving very moderately. I averaged about 33 in the city and 37 on the highway. Overall, this car is very solid. Apart from the replacement of the fuel tank, I loved it. It is very roomy and decently fuel efficient.
Purchased a new car
Uses car for Commuting
Does recommend this car
---
GOOD BUY
by T from Jamaica | August 14, 2014
The 2007 Nissan versa was my first car. What I liked: speed, comfort, exterior and interior look, minimal repairs, space, the handle /drive, my kids liked the 4wd . I learnt to drive from this car and it was very good to a first time driver. What I did not like: - the location of the purge canister, it came off somehow, fuel consumption went sky high, replaced it and fuel consumption went back to normal -the spoiler is a little low , it was consistently tearing down when I drove over the curb wall in the parking slot -started making a strange noise when I press the gas pedal, very annoying - adjusting the rear view mirror, there is a blind spot that gave me problems sometimes I sold the car a few weeks ago at a mileage of 635000. The new owner liked it . I bought the car used in Dec. 2012. It was little hard for me to let go but I had little choice . If I was not a new driver who wants to experience other types of cars I would buy a newer versa . It is a worthwhile buy once in good condition. I am not a expert on cars, I know very little about cars, just learning really. But those were some of my experiences.
Purchased a new car
Uses car for Commuting
Does recommend this car
---
My daughter loves her car!
by Blues from Atlanta, GA | February 14, 2014
We just bought a used 2007 automatic w/ the hatchback as a replacement car for my daughter after hers was totaled. The stying really appeals to her, and she loves the way it handles. I have always loved Nissan, and that continues with the Versa.
Purchased a new car
Uses car for Work
Does recommend this car
---
Hate this car
by Khol from DFW | April 30, 2013
I absolutely HATE this car. I does not get any where near the EPA estimated MPG. Generally I get around 21 MPG. The interior feels and looks cheap. The fold down seats do not fold flat making it awkward to use. Though the interior is spacious the drivers controls are poorly designed. The steering wheel is too far away from the driver and the pedal are to close. At 6' I have to push the seat all the way back so the pedals are not too close and as a result I have to hyper-extend my arms to reach the steering wheel. It obviously was not designed for a tall person. The particular model that I have does not have the CVT transmission. As a result the car has practically no power. This coupled with a MASSIVE blind spot in the back of the car it is awful having to merge on the highway because you can't anything and you have practically no power for acceleration.
Purchased a new car
Uses car for Commuting
Does not recommend this car
---
Lovely Compact
by New Yorker from New York, NY | April 18, 2012
Bought the car in the summer of 2006. It has a 6 speed manual transmission, fully loaded SL hatchback. I use synthetic oil and change it every 6 months or 7000 miles. Overall this car's been great for the past 69,000 miles. I'll be hitting 70,000 soon and plan to keep her till the wheels fall off. Only regular maintenance and 2 sets of tires so far. They tend to wear out rather quickly on this car. Front brakes done once, coolant changed once, and the serpentine belt done at 60,000 miles. Great car for the money with plenty of options.
Purchased a new car
Uses car for Commuting
Does recommend this car
---
Very good small car.
by Jake from Knoxville, TN. | January 28, 2012
Have drove this car for 5 years and have had no problems, baught it new, change oil every 6 months 6 or 7 thousand miles, drive 50 miles a day 5 days a week, change tires first time after 40,000 miles. Now have 65000 on it and will keep it 2 more years or more. I do get between 30 and 34 miles per gal. around town, the same if I take a trip on the Hwy. at 70 mil. per hr. Milage will drop fast if I drive over 70 and if I have other passangers in car. Good buy for the money. You can not and should not drive it like a big or fast big engin car, it's not. Good little car.
Purchased a new car
Uses car for Commuting
Does recommend this car
---
Pretty Good Little Car
by Love little Cars from Rochester, NY | February 23, 2011
I wanted something that was great on gas....well I kind of got that. It's good on gas but not great for a compact size car. It could be better. I have no complaints on the drive of the car, fun to drive and I love the look of it, great interior too. Not the best in the snow, but it not the worst I have ever had either. Overall I like the car and plan on having it much longer.
Purchased a new car
Uses car for Commuting
Does recommend this car
---
Very Definately a Lemon
by Reliable from IL | February 14, 2011
Bought the car in 2006. It was in for a raddle noise within 3 months of owning. Never found the noise. The low tire pressure light never goes off. Replaced a strut next. Then I had to purchase new tires. Very poor gas mileage. Replaced the transmission in 2009. Next the blower on the air would only work on high. Had it in 4 times before fixed. Now acting up again. It won't start so they replaced the fuel pressure valve. Worked for about a week and now not wanting to start again. There's a poping noise they can't locate problem. This has spent more time in for repairs then my van I traded for it. DON'T PURCHASE THIS CAR!
Purchased a new car
Uses car for Transporting family
Does not recommend this car
---
My Versa
by MGW from Seymour, CT | December 21, 2008
Pros: ; Intellikey!, handling; steering wheel controls for cruise, bluetooth and radio controls; full body side colors, flaired design for tail lights, easy parking, sunglass holder, sun-roof, extra visability via mini-windows in front of side mirrors, split-fold down seats, quietness for 4 cylinder; wife loves it!, 6 Cd Changer; speed senstive volume control, hands free Memo Pad option Cons: gas mileage not as expected or rated in spite of good driving habits; could use more space in the between-seat compartment, would be nice if Intellekey opened rear doors as well; gear selector can accidentally be put in low gear alot - needs some sort of extra stop mechanism; tire pressure gauge - too sensitive, especially due to cold weather; hands-free memo pad - needs more recording space, high performance tires - needed to be changed at only 20,000 miles - very low mileage for this to happen even if proper maintanance was not performed by prior owner.
Purchased a new car
Uses car for Just getting around
Does recommend this car
---
I am sorry I have a lemon- I hate this car
by Sick of It from Newark, New Jersey | September 29, 2008
I bought this car in october 2006 and found out in December 2006 that I bought a lemon. This car has had more repair on broken parts than my 1990 honda civic. I had to have the hand brake repaired. By the first summer the air condition broke twice. In less than 1 year I had to replace all four tires. Now the complete system shuts down no AC no heat and I had to pay Nissan $289 to do a diagostic check on this garbage car. Some rod broke from the front end and recently I brought my car to nissan for a tune up and brakes and no the steering is vibratiing. I hate this car and it has hard to get rid of because it has no value.
Purchased a new car
Uses car for N/A
Does not recommend this car
---
People Who Viewed this Car Also Viewed
Select up to three models to compare with the 2007 Nissan Versa.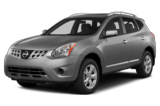 2013 Nissan Rogue
Asking Price Range
$12,062–$20,874
Compare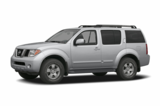 2005 Nissan Pathfinder
Asking Price Range
$5,114–$12,158
Compare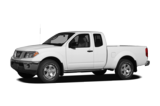 2010 Nissan Frontier
Asking Price Range
$11,139–$23,403
Compare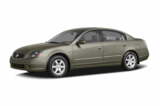 2006 Nissan Altima
Asking Price Range
$2,125–$9,029
Compare
2009 Nissan Quest
Asking Price Range
$4,446–$13,458
Compare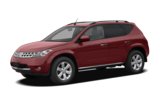 2007 Nissan Murano
Asking Price Range
$5,434–$13,314
Compare
2008 Nissan Xterra
Asking Price Range
$6,243–$14,347
Compare
Featured Services for this Nissan Versa