Average Ratings
---
26 out of 34 people recommended this car.
---
2011 Nissan Versa SL HB 1.8L Automatic CVT
by missmyhonda from Kingsport, TN | April 6, 2016
This car has not been roughed around. It has been taken care of. Synthetic oil changes every 3k miles. All the tune ups, and system flushes, etc. at Nissan's scheduled intervals for this car. The vehicle has right under 88,000 miles. The warranty expired at 60,000 miles. The transmission has already had to be serviced/repaired twice already. Then at 87300 miles the engine developed a knock or other noise. I took it to the Nissan dealer near me, who told me they couldn't for certain say what the noise was, but that they could hear it and they suspected it to be around cylinder 2 or 3. Their mechanic said until a check engine light came on, or until the motor goes out, continue to drive it. He said to go get the oil changed so I could put engine restore in it that the noise would most likely go away. I went to auto zone and purchased the recommended engine restore. Went to a shop had them perform oil and filter change and additive added. The noise worsened! Its like a knocking, pinging, ticking, clicking noise. This is the 3rd Nissan I have owned. The first one, a Maxima was junk. The 2nd, a mid nineties sentra, was one of the best vehicles I ever had (other than my Honda Civic). But if this car needs a new motor I will trade it in afterwards and I will never go back to Nissan. Their vehicles have gotten lots of bad issues, and a recent poll online for worse vehicles mechanics warn people about well guess what Nissan was on that list for multiple issues.
Purchased a new car
Uses car for Commuting
Does not recommend this car
---
Nice little car
by katy4139 from | February 3, 2016
I now have a nice red Versa hatchback. I've found that the hatchback is much easier to load my groceries into than the sedan. Also, it handles very nicely - quick on the uptake and maneuverablity. There's a very handy manual that came with it, and it's helping me with getting to know where everything is - how to set the clock, etc. I look forward to driving it for a good long time.
Purchased a new car
Uses car for Just getting around
Does recommend this car
---
Hands down the best cheap car on the market!
by The Pickiest Car Owner in history! from Los Angeles, California | July 26, 2015
My kids used to make fun of the fact that I only bought American. For the most part I only bought 10 year old American cars because they were cheap to fix. They were all surprised when I showed up at home with our new 2011 NIssan Versa. It is now July 2015 and this car has been the best car I have ever owned. I like the fact that it still looks like the modern models and it is very inexpensive to drive. The only time I take it in is for an oil change every 3000 miles or to rotate tires 3 times a year. I was also very surprised to find out that this car has a very limited schedule maintenance. Bottom line this car was made to be driven and not to spend time in a shop unlike the many used 10 year old American cars I used to buy for my family. Now it is almost 80,000 miles on it and we my daughter will be taking it out of state to college. We can't say enough about the Versa and it's trouble free life!
Purchased a new car
Uses car for Transporting family
Does recommend this car
---
NISSAN QUALITY IS NOT WHAT IT USED TO BE
by PURTYCOOL GUY from SALT LAKE CITY UTAH | February 19, 2015
While you might see plenty of Versas on the road you also have to account for the fact it is the low price leader for the Nissan line. Having said that, the reliability of the Nissan brand is not what it used to be for a "Japanese" car maker. Little maintenance items which used to last quite a while in older versions of vehicles now will nit pick at you sooner. Headlights and tail lights both needed replacement within a two year spread from new. Brakes needed major adjustment within 30,000 miles. My mileage was mostly in the 26 miles per gallon area. On long highway trips I did manage 32. The major problem I encountered which the service people could not help me out on was that the vehicle will suddenly not start, doesn't matter if it was hot or cold days. It had no specific frequency but turning the key got you no spark. Several times the entire dashboard would light up but no amount of pumping the gas would bring results to start. Also beware going from defroster to any other setting because it would activate the AC unit. The service department told me, it was "standard" to have it happen. Bottom line, Nissan no longer belongs to the automobile brands I admire or would recommend.
Purchased a new car
Uses car for Commuting
Does not recommend this car
---
Enjoying it so far.
by Mrs Owner w/ Tall Guys from Roanoke, VA | September 8, 2014
2011 Versa SL Hatchback 1.8L w/ CVT. Buyers don't have to settle for a base model. Pros: Great rear leg room. People are amazed a 6'6" guy can get in my back seat Seems to like highway speeds. If I don't pay attention, I'll be doing 75 - 80 mph without realizing it. Easy to park with a tight turning radius. No repairs to report. Cons: Light, high winds and trucks push it around. Seat are firm, expect some saddle soreness on long trips. CVT doesn't allow me to "jump out in traffic". Lots of glare from the windshield, make sure you have polarized sunglasses. Cup holders too far forward. Styling is to similar to other manufacturers All in all, it's a great commuter car that is adequate for daytrips and weekend getaways.
Purchased a new car
Uses car for Transporting family
Does recommend this car
---
Window malfunction
by Erikeh from Bel Air, MD | February 26, 2014
I've had my Nissan now for 1.5 years. I love the look of it, very comfortable to drive. I am not a fan of the mechanics. It takes some time to accelerate when going up hill or when merging on the freeway- it would be a good car for new drivers because it is slower. I am having issues with my drivers window and it's very inconvenient. I have to pay $250 for a new window motor. The Nissan dealer is the only place that sells the window motors that fit. A car that is 4 years old should not be needing a new window motor.
Purchased a new car
Uses car for Work
Does not recommend this car
---
Just okay
by Ella444 from Walnut Creek, CA | December 17, 2013
This car is a pretty good car for young drivers, although has a fairly low safety rating. Nissan was very minimal when designing this vehicle. I didn't even have floor mats! This car is very affordable but doesn't drive great. The steering wheel feels incredibly light. Now, at 37,000 miles I am experiencing some transmission issues. (The warranty also isn't great ending at 3yr/36,000 miles). Takes a long time to accelerate when merging on to the freeway. I traded in my 2002 Jetta for this and I miss my Jetta. This does get pretty good gas mileage. Only cost about $35 to fill up in the area I live, that's a definite plus! I wouldn't recommend this car to my friends or family. I would want something a little safer and more reliable.
Purchased a new car
Uses car for Just getting around
Does not recommend this car
---
Nisson Versa
by Golf nut from Laguna Niguel Ca. | October 21, 2013
Nison Veras A grate little car for my College Grandson to drive back& forth to college and not use too much gasoline.
Purchased a new car
Uses car for Commuting
Does recommend this car
---
My first Nissan
by Previous Civic Believer from Montreal, Canada | September 11, 2013
I bought a used Nissan Versa hatchback 2011 in august 2013. I am a firm believer in Honda Civic and will always be. But the manufacturer ended the production of a hatchback model. For practical reasons, I switch for a the actual car. Here are my impressions so far: PROS: -A very spacious volume, even for a small car. Impressive headspace and legroom. -A soft tune suspension that feels you are driving an 80's Oldsmobile. -More than sufficient visibility as the windows surround the vehicule. -It's equipped with an auxiliary output for MP3. -It has a handsome profile and a overall sturdy appearance. Although I feel they must change the front grille. Looks old. -The dashboard and it's components are quite ergonomics. CONS: -The driving dynamic is decent, although no fun to drive. Accelaration is slow to respond. -The steering wheel is too sensitive. -When the rear windows are open while driving on highway speed, the noise becomes more than a simple nuisance. -The doors are heavy. When opening them, you need to hold the handle. Otherwise, it will eventually damage the hinges. It is not a Civic, but I feel I will eventually convert... I will update in 2014 pertaining its reliability. N.B. When purchasing a car that has been parked outside a lot for a few months, make sure to have all the parts that are subjected to rusts (brake pads, rotors, etc) inspected before concluding the sale.
Purchased a new car
Uses car for Just getting around
Does recommend this car
---
So Happy with Nissan Versa
by Versa Lover from Santa Rosa, CA | February 27, 2013
Love my Nissan Versa and liked shopping on Cars.com. It was an easy process and I would recommend using the internet to shop for a car.
Purchased a new car
Uses car for Having fun
Does recommend this car
---
People Who Viewed this Car Also Viewed
Select up to three models to compare with the 2011 Nissan Versa.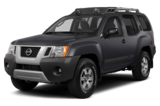 2014 Nissan Xterra
Asking Price Range
$15,483–$28,043
Compare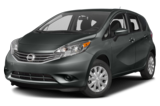 2016 Nissan Versa Note
Starting MSRP
$14,230–$18,710
Compare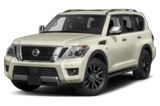 2017 Nissan Armada
Starting MSRP
$44,400–$59,990
Compare
2009 Nissan Quest
Asking Price Range
$4,489–$13,417
Compare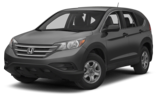 2013 Honda CR-V
Asking Price Range
$15,137–$24,053
Compare
2014 Lexus LX 570
Asking Price Range
$55,389–$70,917
Compare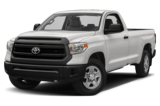 2016 Toyota Tundra
Starting MSRP
$29,140–$49,580
Compare
2008 Nissan Altima Hybrid
Asking Price Range
$4,870–$12,070
Compare
2014 Nissan Rogue
Asking Price Range
$15,356–$25,144
Compare
Featured Services for this Nissan Versa