Average Ratings
---
25 out of 26 people recommended this car.
---
awesome truck
by beach surf ski dogs boating twins and drums from EAST COAST FLA | February 3, 2014
This is the best , most reliable, most versatile, best looking SAFEST vehicle I have ever owned. period. (camaro, mustangs, grand am gt etc etc ) I had the great 2001 in super black and she was damaged in a head on with a drunk (only frame bent engine intact!) I survived and went back to this truck...in a 2007 model. the 2007 is an ARABIAN........ while the 2001 is a billy goat. BOTH capable of anything you want from it, but the 2nd generation is a serious upgrade in comfort and power!! killer looking, reliable if properly cared for, (oil, and tranny changes ) comfortable leg head room and great suspension that can not be beat ! But best of all is the life saving FRAME ON BODY TRUCK FRAME that will SAVE YOUR LIFE!! This is not just another pretty face, (or crossover). gas milage is surprisingly good at 18 -19 in town. Rides very smooth. roof racks and bin are the best of the off roaders. That bin is worth it's weight in gold for surfers or outdoor types who throw wetsuits on top...and that plastic easy to clean cargo area in back is genius. rugs are for houses yuck lol always check the timing belt chain condition as this is rather important....and if possible UNDER COAT !! "beach , surf ,ski , big hairy dogs, boating, fishing gear and sometimes dead fish... twins, drums, include all in the fun machine!!! no worries. I hope nissan keeps the line going for all us diehard X lovers! long live the x!!
Purchased a new car
Uses car for Outdoor sports (hiking, cycling, etc.)
Does recommend this car
---
My 2007 Xterra
by Mr Big Las Vegas from Las Vegas | November 17, 2013
Purchased 2007 Nissan Xterra because of good reviews. After driving it for less than two years decided to sell, because my Xterra was breaking all the time: replace check engine sensor twice, replaced tire pressure sensor for $350, air conditioner broke, oil started dripping and so on, so on. Terrible fuel economy, barely 15mpg in the city and 17 on freeway. I'm selling it. No more Nissans for me.
Purchased a new car
Uses car for Just getting around
Does not recommend this car
---
Most reliable vehicle i've ever owned
by SJOFFROAD from San Jose, CA | August 3, 2012
I love this car! This car has been just about maintenance free for over 92k miles and kicking. Besides your regular oil and filter changes the only thing I've had to do to this car is replace the sending unit in the fuel tank(45 minuet job $80). Im still on the original brake pads and the original clutch! My first tire change was at 85K miles! And I have not babied this car at all. I've taken it to the middle of the Mojave desert, jumped it, towed over 4k lbs 1800 miles! My job makes me put 150-200miles on it a day. The only sign of wear on this car is a little wear on the fabric on the drivers side seat. This car is bulletproof!
Purchased a new car
Uses car for Commuting
Does recommend this car
---
Xterra excels.
by Todderd from Northern Utah | June 11, 2012
I purchased a high mileage 2007 in very good condition and find it meets or exceeds my expectations for a great basic utility vehicle with 4x4 when needed. The ride is very good, interior room is good, amenities are all very functional and power is very good. Mine has the automatic transmission and I get 17mpg around town and 25mpg on the highway. It tows my trailer well when needed. Glad I went with the Xterra.
Purchased a new car
Uses car for Just getting around
Does recommend this car
---
Fun, just plane fun
by kayaker from central Fl | January 4, 2012
I've have my Xterra for just oner a year and I just love to drive it. Off road it excellent and on the road nimble and quick. The interior is perfect for my lifestyle, kids, fishing, camping, kayaking and boating. It is barebones, you have to turn the lights on yourself and instruments are minimalist. Less to go wrong in my opinion. Seats are solid and hold up. Cleanup is easy. The X has plenty of power and pulls my 18 foot boat without a problem. Gas milage is around 18 in mixed which I consider good, I stepped down from a Tahoe that was getting 11 mpg. I'm very happy and impressed with the Xterra.
Purchased a new car
Uses car for Just getting around
Does recommend this car
---
My nissan is to big
by To wide from Washington | December 30, 2011
Ok i just got it and its far to big for me.Thow I only go it because I love skiing.However is only me and no one else.SO do not get if your single.
Purchased a new car
Uses car for Outdoor sports (hiking, cycling, etc.)
Does recommend this car
---
Smartest Decision
by 07 silver Xterra S from RI | March 10, 2011
I bought the Xterra about 6 months ago, and I loved and continue to love every second I drive in it. It handled one of the worst winters RI has seen in years like a dream. I pushed through snow two feet deep with no problem! Its the true meaning of a Sport Utility Vehicle.. Before the camping season was up I packed it up and headed to CT for a long weekend camping trip. The X pulled my 2,500lb pop up with ease and handled all the elements mother nature threw its way. The only down side I would have to say is that if its a seriously windy day, the wind will take you for a left to right ride on the highway. The 4.0 has surprising power and will for sure eat the gas, but you have to expect that with any SUV. I have to say that this SUV is not ment for everyone....If your looking for heated seats, sunroof, power everything, navi, etc., etc. dont even bother looking at the Xterra. Its the type of vehicle that is ment for the active lifestyle. If you bike, hike, camp, ski, etc. this is the best SUV you can buy... I use my Xterra as a daily driver and it handles great in the city streets as well as the highway drives. All in all if you want a reliable, rugged, great looking SUV....BUY AN XTERRA!
Purchased a new car
Uses car for Having fun
Does recommend this car
---
Good truck for its intended purpose and more
by Offroad 6 speed w/ all options from Oregon | November 12, 2010
My '07 Xterra has been rock-solid reliable and fun to drive. it has a sporty feel that most SUVs lack. It is totally successful as a city car and as a recreational rig for camping and offroading. It is only fair as a long distance cruiser. I drove it to Alaska and back on the Alcan a few months ago--no problems, no disappointments. Got about 20mpg at 60-75mph cruising.
Purchased a new car
Uses car for Just getting around
Does recommend this car
---
Awesome SUV
by Home Improver from Tampa, FL | August 5, 2010
Great SUV. Perfect blend of utility and performance. 3 years in and still love it like the day I bought it. could use some more "upscale" features" such as power seat even if as an option.
Purchased a new car
Uses car for Just getting around
Does recommend this car
---
Solid with high miles.
by Colorado driver from Denver, CO | April 8, 2010
I have driven my 07 Xterra for two years, added over 40k miles to it, and am convinced I made the right choice. The total mileage on the vehicle is now 70k. I have had no problems so far. I average 19.5 mpg. I commute over the Continental Divide once a month and have never felt short of power going over the mountains – I'm always passing people going up hill. It performs great in the snow and the Electronic Stability Control is very quick responding. I've used the roof rack several times and really like the oversized bars. They're not flimsy, they give you plenty of room to work with, and I don't feel like I'm going to break them when I crank the tie-downs down tight. The storage compartment in front of the roof rack is nice for anything you don't want in the cab with you, wet or dirty clothes for example. The boxy design allows you to utilize every cubic inch available – no slating rear windows that waste storage space. I've fit more than I thought I could on my trips to Home Depot. The plastic floor in the back let's me throw things back there without worrying about scratches or stains. Buy a cheap rubber mat from Walmart if you don't want things to slide around. There are also two rails in the back you can use to tie things in place if needed. An intrusive wheel well makes the back seat a little harder to get in and out of, but friends say it's not a big deal – try it yourself. The controls are simple, well placed, and easy to operate with gloves on (I have the basic radio which has bigger buttons). In short this vehicle is reliable, practical, attractive, and performs great.
Purchased a new car
Uses car for Commuting
Does recommend this car
---
People Who Viewed this Car Also Viewed
Select up to three models to compare with the 2007 Nissan Xterra.
2017 Mazda Mazda6
Starting MSRP
$21,945–$30,695
Compare
2016 Lexus ES 300h
Starting MSRP
$41,020–$41,020
Compare
2017 Volkswagen Jetta
Starting MSRP
$17,895–$27,895
Compare
2010 Toyota Land Cruiser
Asking Price Range
$35,251–$43,723
Compare
2017 Subaru Legacy
Starting MSRP
$21,995–$31,640
Compare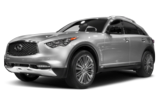 2017 Infiniti QX70
Starting MSRP
$45,850–$47,650
Compare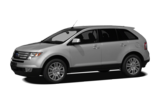 2010 Ford Edge
Asking Price Range
$8,390–$19,442
Compare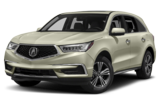 2017 Acura MDX
Starting MSRP
$43,950–$58,400
Compare
2016 Toyota RAV4 Hybrid
Starting MSRP
$28,370–$33,610
Compare
Featured Services for this Nissan Xterra