Average Ratings
---
13 out of 14 people recommended this car.
---
Lovin' Our Xterra
by Bluewater Duo from Islamorada, FL | October 8, 2013
Highly functional inside and out for people who haul sports gear and need to get off road to get there.
Purchased a new car
Uses car for Outdoor sports (hiking, cycling, etc.)
Does recommend this car
---
Exactly What I Wanted
by Wild Creek from Lake Wales, FL | December 12, 2012
I searched for sometime for an SUV that fit the image and function of my company and decided on a used Xtera. Great choice -- could not be happiier! I have a pickup for off road when needing 4 wheel drive, so this is 2 wheel drive. Great handling on the road, great styling, and just right on the inside. I was able to get a few accessories I needed at reasonable prices off the Internet. Gas mileage is running between 19.5 and 22.5 mpg. I have to tow long, but reasonalbly light (3000#) trailers and this does it.
Purchased a new car
Uses car for Work
Does recommend this car
---
recommend do NOT BUY..
by Keenu from India | October 29, 2012
A friend and we bought our cars together...in the first one and a half year the friends axle broke.....and three years down our whole gear box had to be replaced...so pls be cautious
Purchased a new car
Uses car for Commuting
Does not recommend this car
---
Most satisfied
by Pharmrx from California | April 4, 2011
I traded in my 2000 model Xterra in 2008 for a new one. The 2000 model was a bit underpowered but was fairly well satisfied with it. The 2008 what a difference in power and actually get better gas mileage with the more powerful engine. I just took it in for the 60000 mile checkup and it needed zero hoses-zero belt-zero brakes-zero radiator flush-zero struts etc. Other than tires and new transmission fluid-my Xterra has needed nothing but regular oil changes. I am looking foreward to another trouble free 60000 miles. I have been more than satisfied with my 2008 Xterra
Purchased a new car
Uses car for Commuting
Does recommend this car
---
Ready for Anything
by 08XterraS from Pensacola, FL | March 4, 2011
The Nissan Xterra is for all the kids who grew up playing with tough-as-nails tonka trucks and truly understand the value of a strong and well built vehicle. The Xterra is the perfect vehicle for those who still believe their vehicle is good for having fun and not just getting around. The interior and exterior are built to allow for a myriad of options for taking your gear with you: from the durable roof rack to the fold flat or removable rear seats. Metal tie points on the interior ceiling and a tie down rail system in the cargo area floor make it easy to keep your things in place regardless of the terrain. Pros: -Size: The Xterra is big enough in all the right areas for an SUV. Ground clearance and suspension travel are excellent and the fold flat rear seats allow for enough open cargo room for any weekend adventure. It is also small enough to be easy to manage in an urban environment and the 4.0L V6 provides plenty of power. -Performance: The V6 provides plenty of power for any driving environment while still returning up to 23mpg on the highway. Acceleration is smooth and responsive and the automatic transmission manages the power throughout the power band. -Looks: Very rugged styling from the protective plastic bumpers to the aggressive lines of the body. -Seats: The driver and front passenger seats provide excellent support and are comfortable for even extended road trips. The stain resistant cloth is both durable and easy to clean. -Easy Cleaning: While the interior may lack the high quality materials found in other vehicles, it was built with the same ruggedness as the rest of vehicle and is easy to clean after an adventure leaves the passengers as dirty as the Xterra. Cons: - Rear Seats: Leg room is minimal for adults and getting in and out can be a challenge due to the large rear wheel wells. Overall it is an excellent choice for those who want a capable off-road vehicle that can take whatever abuse you can throw at it on the weekend and take you to work in comfort the rest of the week.
Purchased a new car
Uses car for Just getting around
Does recommend this car
---
Tough Truck
by GAP from Boylston, MA | November 11, 2010
If your looking for a real truck in an SUV Xterra is for you. The engine has a low growl and delivers excellent acceleration out of those rear wheels. Off road in 4WD its almost unstoppable. Great handling and visability for this style of vehicle. The only drawback is the ride, some of those highway bumps give you a kick. It's definitely a truck. If you are looking for a crossover type vehicle with a car like ride, Xterra is not for you. For people considering an FJ Cruiser, you definitely owe it to yourself to try out the Xterra. Its a comproble vehicle, but beats the FJ in most areas, especially visability, and you can probably buy one, new or used, for $5K less
Purchased a new car
Uses car for Having fun
Does recommend this car
---
Love my Xterra
by Very Happy Consumer from | September 17, 2010
In an effort to replace my 1996 Pathfinder, I found myself in a later model Xterra. I couldn't be happier!
Purchased a new car
Uses car for N/A
Does recommend this car
---
Joyful in Jersey
by NatG from Bergen County, NJ | November 4, 2009
I purchased the Xterra S 4x4 new in 2008. The engine is truly a powerhouse. You will pay a bit at the pump, my friend's Tahoe has about the same mileage (cylinder deactivation). I average about 19 MPG, given a mix of city and Highway. The body will lean a lot in turns with speed, but this should be expected in a Truck based SUV. The Cargo area tends to scratch easily, but it's otherwise durable. The truck never fails. It keep's going. Even in RWD, the truck can handle almost all weather. Throw it in 4WD high, and snow is a joke. You cannot be stopped. It has all the features I needed, sparring the BlueTooth (I replaced the Radio, anyway). The Passing power is intense, and the truck laughs at hills. Even with 3 people and a lot of cargo, the truck pulls hard.
Purchased a new car
Uses car for Work
Does recommend this car
---
another great product from nissan
by Nissan Junkie from Colorado Springs, CO | August 21, 2008
This is my 2nd nissan vehicle, first one was a 2001 pathfinder and was very pleased. The Xterra so far has been GREAT! Have no problems except the plastic for the cargo area tend to scratch real easy. Other than that I'm very pleased with the styling and the comfort of the Xterra. Way to go Nissan!!!
Purchased a new car
Uses car for N/A
Does recommend this car
---
Best SUV for the price
by Stingy with my money from Springdale, SC | August 20, 2008
If you want roominess, reliability, performance and are not worried about having to get 20 mpg you can not find more vehicle for the money. We have a 2007 Xterra with almost 20k miles and have not experienced one problem so far. You can get an Xterra without a lot of bells and whistles for under $23k. I love that it is built on a truck platform and the 5 speed automatic transmission is flawless. This is a truck for someone who appreciates the characteristics of a truck. This vehicle is rock solid and a screaming bargain. If you don't have more than four in a family you would be insane not to look at this vehicle if you want an SUV.
Purchased a new car
Uses car for N/A
Does recommend this car
---
People Who Viewed this Car Also Viewed
Select up to three models to compare with the 2008 Nissan Xterra.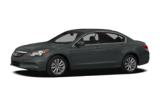 2011 Honda Accord
Asking Price Range
$11,588–$19,716
Compare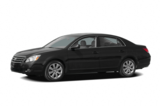 2007 Toyota Avalon
Asking Price Range
$7,972–$16,624
Compare
2008 Honda Civic
Asking Price Range
$6,222–$14,422
Compare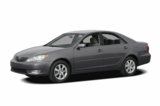 2006 Toyota Camry
Asking Price Range
$5,004–$13,004
Compare
2008 Ford F250
Asking Price Range
$9,125–$37,157
Compare
2008 Honda Pilot
Asking Price Range
$9,284–$18,828
Compare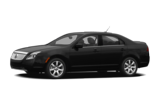 2011 Mercury Milan
Asking Price Range
$9,701–$16,725
Compare
2008 Lincoln MKX
Asking Price Range
$10,313–$20,297
Compare
Featured Services for this Nissan Xterra