Vehicle Overview
Porsche's flagship 911 sports car has nearly half a dozen spinoffs for 2008. New to the lineup is a 911 Turbo-based 530-horsepower GT2, which is the most powerful production 911 yet. Also new is a Cabriolet drop-top version of the 911 Turbo. Still available are the track-ready 911 GT3 and GT3 RS coupes, the ultra-quick 911 Turbo coupe, and the glass-roofed 911 Targa 4 and Targa 4S. The 911's diverse lineup of power and prices brings on competition from cars ranging from the $46,000 Chevrolet Corvette to the $113,000 Aston Martin V8 Vantage.

Following is a description of the 911 Carrera models, which don't have any major changes for 2008.

(Skip to details on the: 911 Turbo | 911 GT3 | 911 GT3 RS | 911 Targa | 911 GT2 )
Porsche's long-lived 911 got a major makeover for 2005, which included two distinct engines powering the Carrera and the Carrera S. A 3.6-liter flat-six-cylinder in the 911 Carrera produces 325 horsepower, while the Carrera S holds a 3.8-liter version that develops 355 hp. Motorsports enthusiasts can select a Sport Chrono Package Plus system with a dashboard-mounted stopwatch.

All-wheel-drive Carrera 4 and 4S coupes and cabriolets debuted for 2006 and are available with two-tone interior color schemes. An electronic logbook and tire pressure monitoring system are optional. An optional Power Kit for Carrera S models boosts output to 381 hp.
Exterior
Nearly devoid of extraneous trim, the low, smooth-bodied 911 looks the part of a serious performance machine. Porsche notes that the current 911 Carrera models have a wider track and a slimmer, more accentuated waistline. Anti-roll bar pivot points have been revised to reduce body roll. The aluminum springs are 70 percent lighter than earlier steel springs.

The 911 Carrera and Carrera 4 ride on standard 18-inch wheels, while the Carrera S and Carrera 4S hold 19-inchers. Neither model comes with a spare tire. Porsche Ceramic Composite Brakes are available.

The Porsche Stability Management system can be turned off. An available Porsche Active Suspension Management technology continually adjusts shock absorbers.
Interior
Called four-passenger automobiles by Porsche, 911s have plenty of space for front-seat occupants, but backseat riders are in for a major squeeze. Standard front seats adjust in six directions, while optional power seats adjust in 12 directions. Sport seats are available. As in prior 911s, the driver faces a large tachometer, and the ignition switch is on the left.
Under the Hood
Dubbed a boxer engine because of its horizontally opposed cylinder layout, the base, rear-mounted 3.6-liter six-cylinder develops 325 hp. The 3.8-liter six-cylinder in the Carrera S and Carrera 4S produces 355 hp and 295 pounds-feet of torque. Each engine teams with a six-speed manual transmission or a Tiptronic S five-speed automatic transmission that permits manual gear selection.
Safety
All-disc antilock brakes and six airbags — including seat-mounted side-impact airbags and head airbags that emerge from the windowsills — are standard.
Driving Impressions
The current models are comparatively easy to drive and quite civilized. They blend a reasonably smooth, extra-stable ride with vigorous performance and superior handling. Acceleration is energetic, even in non-Turbo models. The familiar engine whine isn't as omnipresent as it used to be, and the exhaust note is subdued yet exuberant. Porsche's six-speed manual gearbox is as good as they get.

Performance differences between the Carrera and Carrera S are noticeable — especially on a racetrack — but both deliver enthusiastic responses. Other than a brief downshift delay when coming out of curves, the Tiptronic operates impressively. Porsche's available Sport Chrono Package Plus instrument package is helpful for motorsports-minded drivers, but it's somewhat complicated and distracting. Even though the highway ride is super, the 911's suspension sometimes reacts harshly on rougher pavement.
911 Turbo
Previously available only as an all-wheel-drive coupe, the 911 Turbo lineup now includes a drop-top Cabriolet model that offers the same power, all-wheel drive and refined driving experience of the coupe, except with open air driving. A power-retractable cloth top is standard, while an aluminum hardtop — removable, but not retractable — is available.

Both the Cabriolet and the coupe dish out 480 hp from a rear-mounted six-cylinder engine — exceeding even the previous generation's limited-production 911 GT2 (477 hp). Updates go well beyond the new skin, with two variable-geometry turbochargers, a new all-wheel-drive system and an updated transmission.

Based on the crisply styled 911 Carrera, the Turbo adds an LED-bearing bar across both outboard portions of the lower front air dam. Tiny fog lights are tucked ahead of the 19-inch wheels. Twin gills behind each door funnel air into the rear-mounted engine's intercoolers, and the rear deck flows into a forward-canted spoiler. Lower body work includes slight underbody extensions all around.

At the heart of the 911 Turbo are two turbochargers, one per cylinder bank. Both turbos have adjustable turbine blades that alter their plane for faster or slower exhaust pickup. This allows variable compressor speeds that funnel optimized boost over a wider range than a conventional single-stage turbo can manage. Porsche's advanced VarioCam Plus valve-timing system sorts things out, and the resulting 480 hp beats the outgoing 911 Turbo S by 36 hp. Torque remains the same at 457 pounds-feet, though it's now available across a much wider range — 1,950 to 5,000 rpm instead of 3,500 to 4,500 rpm.

An available Sport Chrono Package gives drivers an "overboost" option during full-bore acceleration that provides 2.9 psi of additional boost and increases torque briefly to 502 pounds-feet.

Porsche updated the available five-speed automatic Tiptronic S transmission to allow for higher turbo boost at launch. It rockets the 911 Turbo to 60 mph in 3.4 seconds, which is slightly faster than the standard six-speed manual's 3.7 seconds. With either transmission, Porsche says, the 911 Turbo tops out at 193 mph. Back to top
911 GT3
Porsche's 911 GT3 is the track model in Porsche's lineup of 911 sports cars. While it doesn't offer the 911 Turbo's blistering output, its high-revving six-cylinder engine produces 415 hp — enough for serious acceleration all the same. The 911 GT3 is available exclusively as a rear-wheel-drive coupe with a six-speed manual transmission.

With track-ready protrusions from stem to stern, the GT3's exterior makes the pricier 911 Turbo look sedate. Front apertures include a thin grille above the bumper and a central air dam below. There are also flanking slats and side portals. Arching fenders frame 19-inch wheels and cross-drilled brakes with red calipers. The roofline slopes into a massive rear spoiler, and twin exhaust pipes peek through a notch in the bumper's center.

Porsche's active suspension makes its GT3 debut on the 2007 model, providing continuous damping in Normal or Sport mode. A limited-slip differential is standard.

Inside, considerable weight reduction for optimal track performance means the GT3 loses many of the 911 lineup's accoutrements, among them the backseat and some insulation.

The GT3's rear-mounted engine is tuned for high-revving efficiency, with a larger throttle valve and Porsche's VarioCam Plus variable valve timing optimizing intake flow. The exhaust system is modified to minimize backpressure, and the entire effort yields 415 hp and 300 pounds-feet of torque — significant gains over the previous-generation GT3's 380 hp and 285 pounds-feet of torque.

With the six-speed manual transmission, Porsche says, the 2007 GT3 accelerates from zero to 60 mph in 4.1 seconds, a slight increase over the previous GT3's 4.3-second time. Porsche says the GT3 reaches a top speed of 193 mph. Back to top
911 GT3 RS
Porsche says the 911 GT3-derived RS is the most track-focused, street-legal Porsche to hit U.S. streets since the 1973 Carrera RS. The new RS is essentially a 911 GT3 modified for even higher track performance, with rear width increased 1.7 inches over the GT3. The extra width goes to accommodate a wider track for increased stability, while carbon fiber elements in the hood and rear wing aim to decrease overall weight.

Inside the GT3 RS, the roof lining, gear shifter and steering wheel are covered in Alcantara leather. Interior trim is all-black.

The GT3's high-revving six-cylinder engine remains unchanged in the RS. It produces 415 hp and 300 pounds-feet of torque.

Porsche says the 911 GT3 RS will be available in four colors: black, silver, orange or green. It will go on sale in spring 2007. Back to top
911 Targa
Porsche's glass-roofed 911 Targa made a return in 2007, with both the Targa 4 and Targa 4S models. The 40-year-old Targa concept, originally named after the grueling Targa Florio race, offered open-air driving courtesy of a removable roof section. In recent years that's evolved into an extra-large glass moonroof, and the 2008 Targa preserves this tradition.

All-wheel drive and the panoramic moonroof are standard. The roof retracts electrically at any speed, exposing occupants to 4.8 square feet of sky. With the roof closed, a glass hatch behind it also opens, allowing access to 8 cubic feet of interior space with the rear seats folded down. Engines and transmissions are identical to those in the Carrera 4, which means a 325-hp, 3.6-liter six-cylinder comes in the Targa 4. The Targa 4S packs a 3.8-liter six-cylinder that's good for 355 hp. Six-speed manual or five-speed Tiptronic automatic transmissions are available in both cars. Porsche says that with the manual transmission, the Targa 4 can accelerate from zero to 60 mph in 5.1 seconds; the Targa 4S hits the same mark in 4.7 seconds. Back to top
911 GT2
With 50 more hp than the 911 Turbo, the 530-hp GT2 is Porsche's most-powerful 911 yet. The GT2 is based on the 911 Turbo, and Porsche says it goes from zero to 60 mph in 3.6 seconds, with a top speed of 204 mph. Unlike the 911 Turbo, the GT2 sends power to just the rear wheels, in contrast with the all-wheel-drive 911 Turbo.

On the outside, there are larger air ducts that suck in more air to cool important engine components; there's also a larger rear spoiler.

The GT2 is lighter than the 911 Turbo, thanks in part to a titanium exhaust system that reduces the exhaust system's weight by 50 percent compared to a similar stainless steel system. GT2s also come with lightweight 19-inch alloy wheels and high-tech brakes made from a composite carbon fiber/ceramic compound. Back to top
---
People Who Viewed this Car Also Viewed
Select up to three models to compare with the 2008 Porsche 911.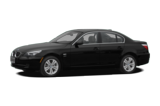 2008 BMW 550
Asking Price Range
$10,329–$19,349
Compare
2017 BMW 650
Starting MSRP
$89,000–$99,500
Compare
2017 Honda Accord
Starting MSRP
$22,355–$34,830
Compare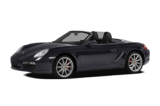 2008 Porsche Boxster
Asking Price Range
$14,254–$42,614
Compare
2017 Mercedes-Benz AMG C
Starting MSRP
$52,000–$60,400
Compare
2013 Audi allroad
Asking Price Range
$22,361–$34,873
Compare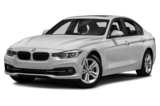 2016 BMW 328
Starting MSRP
$38,350–$42,650
Compare
Featured Services for this Porsche 911