Average Ratings
---
16 out of 17 people recommended this car.
---
Porsche Boxster S
by JH from Illinois | February 4, 2016
The only reason to have any other sports car is for exclusivity purposes. This car is blazingly fast and handles like a dream. The car is also a beautiful design and the difference between night and day from its original styling.
Purchased a new car
Uses car for Having fun
Does recommend this car
---
Two words -UN, and Believable
by Sport Car Lifer from Charlotte, NC | January 5, 2016
I can't afford two cars, so I need both comfort and handling in the same package. Soft tops are required. And I am a driver -- always looking for twistees to downshift and accelerate into. I have owned sport cars all my life, from Triumphs as a kid to, more recently, BMWs (3, 6 and Z4 series) and Mercedes (SL's and E Class Cabriolets). At one time I even owned an Acura NSX, which sat in the garage next to my wife's Nissan 300 ZX. Nothing compares to the 2013-15 Boxster S. The words that come to mind include: "nimble", "quick", and "fun". Surprisingly, "comfortable" does as well. Before the 2013 Boxster S, my favorite car was my BMW 645 Ci. Although that car is in its own "sports car" class when it comes to creature comforts, it pales in comparison to the Porsche in terms of the "fun" factor. [The Boxster S is a LOT more comfortable than the BMW Z4, and as comfortable as the Mercedes SL]. But in terms of the driving experience, nothing I have owned -- or driven -- comes close. The "closest" was the mid-engine Acura NSX -- but it's roof didn't retract into the boot (and comfort was not its strong suit.) Couple thoughts on options: I have always been a "three pedal" guy. It's one of the reasons Mercedes don't really excite me. But -- after reading the literature and test driving both transmissions -- I opted for the PDK. I have not been disappointed. The double clutch makes shifts impossibly seamless, and I still get to the use the stick to flip through the seven speeds. iT's an amazing piece of technology. Also -- although sometimes hard to find -- get the sport exhaust. Do not waiver on this option. Get it. When activated, the sounds emanating from the exhaust ware reason enough to buy the car. If you are looking for an affordable, two-seater, open-air sports car, I think a "driver" has two choices: The Corvette or the Boxster S. Two different types of vehicles though, for two different types of owners. I'm a "twistee's/back road" guy, so Porsche would be my choice. My 2913 Boxster S is still "new" to me, but every single time I get behind the wheel, I smile. Going forward, Porsche will be my brand of choice. I just wish I hadn't waited so long to discover that fact
Purchased a new car
Uses car for Just getting around
Does recommend this car
---
2013 Boxster
by Mellow from Palm Harbor, Flordia | October 8, 2015
This is my fourth Porsche, its one of the finest cars on the market. My only concern is, no spare. Having twenty inch wheel there are on run flat tires available, and the availability of tires for in the size is very limited. .
Purchased a new car
Uses car for Just getting around
Does recommend this car
---
Boxster S - Fantastic Car!
by Hoosier-Fan87 from Indiana | June 27, 2015
I purchased a 2013 Boxster S with 4,100 miles on it. It has a manual transmission (I am old school, although I read great things about the PDK option), sports exhaust, 20" wheels, and adaptive headlights. I owned a 2012 BMW M3 and Audi RS5 cabriolet prior to purchasing the Boxster. I was initially concerned about the reduction in BHP compared to the M3 (414 HP) and RS5 (450 HP). Trust me - there is no reason to be. The 315 HP and 265 lbs of torque provide plenty of excitement. This car feels more lively and responsive compared to the hefty Audi RS5 (4,400 lbs). The Boxster weighs almost 1,500 lbs less - so the Boxster is actually quicker than the RS5 with it's V8 engine . The Audi felt front heavy and driving feedback was muted, while the Boxster is so balanced and planted with it's mid engine design. My M3 was an awfully good car with great exhaust sound, handling, acceleration, and performance. Yet, IMHO, the Boxster S offers a more satisfying overall driving experience. The sound with the sport exhaust is awesome and I highly recommend this option. There is no added performance, but it sure sounds terrific. Finally, the interior and exterior styling are really well done. I get compliments on this car every time I take it out. I am almost embarrassed and find myself saying "it's just a Boxster", while deep down feeling like I am keeping a secret that this car is so much more than just a "Boxster".
Purchased a new car
Uses car for Having fun
Does recommend this car
---
MOST FUN CAR IN SOUTHERN CALIFORNIA
by Car enthusiast architect from Pasadena, CA | March 29, 2015
Boxster used to be a car to improve Porsche sales,to welcome those who cant afford the 911.Not anymore.Porsche is getting serious with Boxster and Cayman,with its perfect weight balance,exotic mid-engine proportions and killer sexy looks that easily rivals the 911.The PDK is one of the best "auto" transmissions I have ever experienced,it's fast,responsive,smart and economical. The shifts are smooth, and the car knows when u need power or when u just need to cruise around town. Even the base model exhaust sounds wonderful and the engine is sweet sounding, revs to a nice 7800 rpm. Power delivery is very predictable and smooth, unlike the guessing games of the modern turbos. The ride is firm but comfortable for a sports car.I have never driven anything which conquers the winding mountains roads with such ease with its weight at under 3000lb.The 2013 received major upgrades: inside now has updated LED instrument panels that show tire pressures, gps, bluetooth phone, various sensors etc. making the previous version looking very outdated.The braking is incredible.This is a sports car, and as long as u know u want an incredibly looking and feeling sports car with a lot of weekend fun within wallet's reach, then this is it. Expect it to be something else and u will be disappointed It's a sports car,so downsides are to be expected. It has wind noise and rattles, it sits low so it's difficult to get in and out even for young guys.Rear visibility is bad with the top up.The car is small and low so it's very easy for other cars to not see u in blind spots or when they are making right into ur lane if their vision is blocked by cars parked on the streets.There is no place to set down your iphone, and the cup holders only hold shallow cups or bottles, tall ones u are going to spill.U get no backseats, but thankfully you have two trunks which allows small luggage for a short vacation (forget about going on a trip with the Jaguar F-Type).Cabin storage is very limited.For women with handbags this is tough if u have a passenger, or a dog, impossible with a kid.There are many small buttons on the dash which can be tricky to access when you are driving.U have to continuously HOLD the top down button for it to complete unfolding, why not 1 touch?Suspension is firm and jittery, but pretty bearable for a sports car.Even for a base model, Porsche give you fat tires and nice sized wheels. And it is PRICEY, despite being the cheapest Porsche u can buy.Every option is extra, and it's very easy to see the purchase price double when you add a few "supposedly standard" pieces. Power seats, keyless entry,leather interior,HID headlights,Bluetooth,GPS,steering wheel controls DOES NOT come standard. Even the mirror light when you flip down the sun visor is optional, for a car priced above 60k.I bought this car for my wife,but regretfully it is not really a lady's car, not unless it's fully loaded anyways.If u want comfort and a lot of luxury standard options, the Lexus ISC or BMW Z4 fits better. In terms of reliability,I do get my share of faulty German electronics.My car is 2 years old with 10k miles,and it has bad window switches twice,stuck rear spoiler,wipers mis-behaving and blown speakers.Such things never happened to my lexus, like ever. The labor costs to repair or maintain such a car is higher too, because most parts are difficult to access in the middle,not to mention pricier parts. So this car might not be for everyone as a daily driver, but if u are looking for fun this car does it so exceptionally well. It takes just 9 seconds to put the top up and down, up to 31 miles.The engine and exhaust sound is so sweet, and at full throttle u feel connected with the car with the engine a foot behind ur back, with absolutely no lag in ur instructions.It's fun because it's fast and corners so easily, but it's not dangerously fast like it will kill u .It looks awesome, sounds awesome, and u feel special.It has retractable spoilers for a clean design,alum doors to cut down the weight,and still has enough practicality and convenience to get you through a fun weekend. This is German engineers' version of the Honda S2000 in sexy lingerie.Does not expect mind blowing acceleration like some of the other turbo or NA 4-6 cylinders, but you get a ton of fun working through the corners in a lightweight body, lively engine, responsive gearbox, perfect balance and a dramatic top down experience that send giggles through your face.
Purchased a new car
Uses car for Having fun
Does recommend this car
---
2013 Boxter S
by Shorty from Florida | August 31, 2014
Amazing handling and road manners. It always turns heads. This car is reasonably comfortable, as sports cars go. It is not for a cross country trip, but it is a pleasure for a weekend jaunt., with just enough room for two overnight bags. Sorry, no golf bags. Everything about this car says quality and engineering excellence. It is highly recommended.
Purchased a new car
Uses car for Having fun
Does recommend this car
---
Outstanding car
by New Porsche Guy from North Carolina | May 30, 2014
The car is a Porsche, what else can you say? I would definitely consider only the 2013 model and newer, as Porsche completely redesigned the vehicle. It borrowed many interior features from the 911. The performance is unparalleled for the money. Kind of like a 911 on a budget...don't have 100K for a 911 Carrera S? Get this boxster, you won't regret it! Oh, and for the manual transmission snobs, the Porsche PDK is faster and gets better gas milage than the manual transmission. Pay the extra money and get the PDK.
Purchased a new car
Uses car for Having fun
Does recommend this car
---
Best Driving Car I have Owned
by Jeff from California | November 3, 2013
Great handling, love the engine sound, a little pricey with options. My first Porsche, after a couple of BMWs and an Audi. Glad I went with the Boxter.
Purchased a new car
Uses car for Just getting around
Does recommend this car
---
Boxster S, excellent choice, sir.
by Boxster enthusiast from Pittsburgh, PA | October 10, 2013
Purchased a slightly used 2013 Boxster S. Found the car on the internet and traveled out of state to complete the transaction. Extremely pleased with the car. Numerous pricey options including the sport chrono package, heated and cooled seats, leather package, 14 way adjustable sport seats, the navigation package and the Bose sound system. Power, handling, acceleration and exhaust sound are wonderful. I have nothing bad to say about the new electric steering, the difference is very minor from my 2009 Boxster S. At this price point you want the right color and options. I found mine and paid a premium for falling in love. However, no regrets, this is my dream car. The drive is like magic and I look for excuses to take it out. It will be a long winter waiting for the skies to clear again and get it out of the garage.
Purchased a new car
Uses car for Having fun
Does recommend this car
---
Incredible!
by I Love My Boxster! from Midwest | July 6, 2013
An absolutely brilliant car! You won't be disappointed. Pros: Stunning looks. Speed. Handling. Reliable. Supercar performance for tens of thousands less. Excellent fit and finish. Cons: Options are pricey. Needs a little more low-end torque.
Purchased a new car
Uses car for Having fun
Does recommend this car
---
People Who Viewed this Car Also Viewed
Select up to three models to compare with the 2013 Porsche Boxster.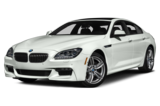 2015 BMW 640 Gran Coupe
Starting MSRP
$78,300–$81,300
Compare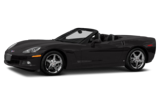 2013 Chevrolet Corvette
Asking Price Range
$21,607–$70,331
Compare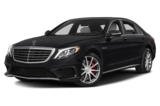 2017 Mercedes-Benz AMG S
Starting MSRP
$144,700–$247,900
Compare
2017 Mercedes-Benz S-Class
Starting MSRP
$96,600–$191,300
Compare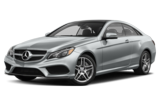 2017 Mercedes-Benz E-Class
Starting MSRP
$52,150–$69,100
Compare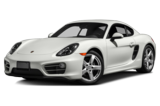 2014 Porsche Cayman
Asking Price Range
$41,227–$68,799
Compare
2014 Cadillac CTS
Asking Price Range
$20,536–$46,784
Compare
2014 Porsche 911
Asking Price Range
$43,217–$157,773
Compare
2017 BMW 440
Starting MSRP
$48,500–$59,300
Compare
Featured Services for this Porsche Boxster