Average Ratings
---
12 out of 14 people recommended this car.
---
CAYENNE TURBO IS AMAZING
by TURBO08 from Miami, FL | April 17, 2014
The Cayenne Turbo is an amazing vehicle. Drives like a dream, crazy fast, stable, reliable, fun and looks awesome. Have only changed oil, tires and breaks. Solid vehicle. Worth every penny.
Purchased a new car
Uses car for Transporting family
Does recommend this car
---
Best value for the money
by Enthusiast from Las Vegas | July 31, 2012
The 2008 cayenne turbo had significant exterior upgrades and came standard with direct fuel injection. This SUV develops 500hp and 520ftlbs of tq making the cayenne turbo the most powerful SUV on the planet. The off road handling of the truck is more than capable especially when equipped with Porsche dynamic chassis control. Winner of many industry awards, the 2008 has depreciated from $100k+ down to less than half making this Porsche an exceptional buy. The only drawbacks noted were the navigation system is a bit dated and there was a major model update in 2011.
Purchased a new car
Uses car for Just getting around
Does recommend this car
---
Sports Car in and SUV
by Double Porsche from Denver | June 19, 2012
This is now my third Cayenne, and actually own two right now. It's the complete balance that I love about the Cayenne. If you are searching for a sports car, but really need the practicality of an SUV it doesn't get much better than a Porsche Cayenne. From a sport perspective, the Cayenne's handle like a sports car (ever seen an SUV drift?!?!), brakes are incredible and the feel from the extra thick steering wheel is solid and predictable. The sound from the exhaust is intoxicating, and the acceleration will make you smile. From an SUV perspective the Cayenne is very capable, but you may need to change tires as the sporty Cayenne's come with very wide tires (like a performance sports car), and thus are horrible in snow/ice. However, a simple change to less wide all seasons or even snows and the Cayenne turns into a winter weather beast. Cayenne's can even come with a factory tow, so it's no stranger to pulling. The rear seats are comfortable, and it actually as more room than an ML (which we had for 1 year and traded to get back into the Cayenne). Styling is a matter of opinion, but I feel the Cayenne just looks fast. It maintains the sports car look/feel with a sleek hood, slanted rear window, and wide rear quarter panels (this SUV has "hips"). Overall, for me it's the swiss army knife of SUV's, actually having the Sport, which many Suv's overlook. One of the only vehicles that I can have spirited drive on my way to Home Depot, to then load it up and take bags of mulch, lumber, etc home.
Purchased a new car
Uses car for Transporting family
Does recommend this car
---
Love the Cayenne
by Cayenne Dude from | October 11, 2011
I looked at all the Cayenne's in the greater Houston area, and I ended up buying the car sight-unseen from an internet-only dealer in Florida. I am really happy with the vehicle, primarily since you can get so many optional features in a used luxury vehicle without really paying for them. I love the nav system (although the user interface is a bit clunky), the oversized wheels, roof rack, wood steering wheel, Bose Audio system and of course the proximity alarms which keep me from hitting anything while parking. In retrospect, I probably should have gotten the S model, but the base model is plenty fast. Really happy with my purchase.
Purchased a new car
Uses car for N/A
Does recommend this car
---
no
by no from | August 23, 2011
Great car...unbelievable torque ....good power..excellent handling....beautiful interior...rock solid build
Purchased a new car
Uses car for N/A
Does recommend this car
---
Most Reliable Car I've Owned
by Elliot from toronto | June 28, 2011
We bought this a 2008 Porsche Cayenne S to replace our Jeep Commander (Which was absolute garbage) to pick up my son from a boarding school every weekend which was a 3- hour drive away. Throughout the years, the drive has made us go through many cars and the Porsche by far has been the best. The acceleration that this SUV can accomplish is outstanding. Once you press the "Sport" button the car's throttle, brake's, and steering become much more responsive. The Suspension becomes stiffer and it handles like a race car. After only have it for 4 months we have already put well over 40,000 kms on it and it still runs like the day we got it. For a V8 SUV it isn't to bad on gas, i can make it to the school and back on one tank, totalling 7 hours of driving with still a little bit left. The Best thing about this car is the exhaust note that this thing hits, you can only tell from outside but it sounds perfect! the one thing i would change is the amount of rear trunk space there is. you can barely fit anything in it, also the seats don't go completely down.
Purchased a new car
Uses car for Transporting family
Does recommend this car
---
wow!
by porsche owner from North Eastham, MA | April 25, 2011
I bought this car brand new, it is kind of ugly, but its a porsche. My friend had bought one the year before and loved it so I decided to try it and turned out liking it, the gas milage is poor with like 13-18 mpgs but with a car like this its worth every penny. The controls are confusing for my wife but i dont mind them, some are complicated. The seats are very comfortable, and thi cars only been to the shop once and it just needed the gas cap cover replaced, this is an amazing car!
Purchased a new car
Uses car for Just getting around
Does recommend this car
---
A good car -but be aware
by Dragon Wagon from Atlanta ga | December 23, 2010
The performance of the car is superior, the GPS system is average at best, the price of options, to base model to add things standard on lesser cars are very high. If one tire goes out (front or back) you need to replace both, Porsche tires cannote be repaired. Once car is out of warranty, and you have a problem is an unpopulated area, as South Dakota,for example, you are in trouble, due to sparse dealer network. It is, however, a big (5000 lbs), well built, safe car to drive in all weather conditions..don't buy it if finances are a problem, because upkeep costs are expensive. Expect poor mileage, - a drivers car not intended for grocery pick up service.
Purchased a new car
Uses car for Off-roading
Does not recommend this car
---
Great initial quality
by Baby's Owner from Charleston, SC | December 16, 2008
A pleasure to drive. First new car I've ever owned with no initial complaints -- prior MB and current owner of BMW.
Purchased a new car
Uses car for Just getting around
Does recommend this car
---
Great! You forget you are driving a SUV.
by Cayenne V6 from Long Island NY | September 2, 2008
Pure Porsche. Sports car DNA in the body of a SUV....this is a Geat value & you get great performance for the price.
Purchased a new car
Uses car for N/A
Does recommend this car
---
People Who Viewed this Car Also Viewed
Select up to three models to compare with the 2008 Porsche Cayenne.
2009 BMW 650
Asking Price Range
$12,393–$38,829
Compare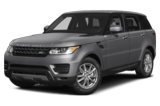 2014 Land Rover Range Rover Sport
Asking Price Range
$50,605–$78,157
Compare
2010 BMW M6
Asking Price Range
$18,776–$53,404
Compare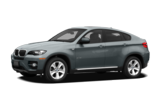 2010 BMW X6
Asking Price Range
$23,274–$33,558
Compare
2010 Mercedes-Benz CL-Class
Asking Price Range
$20,074–$56,610
Compare
2007 BMW 750
Asking Price Range
$8,789–$19,145
Compare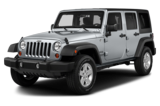 2015 Jeep Wrangler Unlimited
Starting MSRP
$26,795–$35,995
Compare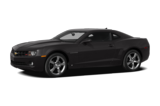 2012 Chevrolet Camaro
Asking Price Range
$9,805–$32,137
Compare
Featured Services for this Porsche Cayenne