Average Ratings
---
16 out of 25 people recommended this car.
---
My dream car....One of them...
by Natlink from Michigan | May 19, 2014
I am a Saturn enthusiast! I purchased a 2006 Saturn Ion 3 Quad Coupe and absolutely love it! When I left the house that day I had no plans to purchase a vehicle. When I did a search for a Saturn and found this cherry, I got it the same day. Thank yo Cars.com
Purchased a new car
Uses car for Commuting
Does recommend this car
---
Amazing first car
by Geehad from Whapeton, ND | October 21, 2013
I've had my Saturn ion 2 for over 2 years now, never had a single problem with it what so ever! The handling was unbelievable, even at higher speeds, the acceleration performance on my manual is really good! Overall i would defiantly recommend this vehicle for anyone who's looking for great gas millage and performance for a good price.
Purchased a new car
Uses car for Commuting
Does recommend this car
---
Great used car for the money.
by Sports Car Enthusiast. from Silver Spring, MD | January 17, 2012
Bought my 2006 Saturn ION 3 a couple of months ago. It had 109,000 miles on it. So far it is doing great. Fun to drive, good gas mileage. Great looking sedan. Plenty of room for the wife and kids.
Purchased a new car
Uses car for Commuting
Does recommend this car
---
Surprisingly Awesome Car
by Glennwood from New Jersey | October 21, 2011
I bought this car after a really traumatic accident, which left us thankfully ok, but sadly killed my beloved custom v6 Dodge. After a shock like that I decided safety was my top concern, and I found my Saturn Ion which admittedly was a big change for me. I was a 6 cyl girl and this little car seemed like a one way ticket to the realm of boring soccer mom. I was wrong! I was happily surprised how much pick up he has and how well he handles. Gas mileage is excellent, durable interior and exterior that stand up to a 9 year old AND a toddler's car abuse, huge trunk, comfortable seats which are totally adjustable so even my dad and brother who are well over 6ft can drive comfortably. Radio/cd/sound is great, plus theres an aux jack for ipods. The layout of the car took a few days to get used to, but overall I feel it keeps your eyes more focused on the road. The center console is a bit small, but there are plenty of other places to stash napkins and stuff, so it makes up for it. Huge pocket behind front passenger for extra storage. Plus its a great looking car, not boxy or bubbly, nice and streamlined. Most importantly, he is a reliable car and I feel safe. Excellent value and a gem of a car!!!
Purchased a new car
Uses car for Transporting family
Does recommend this car
---
Great car
by Love my redline from Rochester, NY | October 11, 2011
I've had my Saturn Ion Redline for 6 months and I absolutely love it. It's a great little sports car. It has a few modifications and it's supercharged, so it really gets up and goes for a 4cyl car. I haven't had any issues with it, only thing is I need to warm it up a bit on cooler days or she hesitates a little. Other than that it's perfect.
Purchased a new car
Uses car for Commuting
Does recommend this car
---
Love it!
by Aray from Kentucky | November 4, 2010
This car is so worth the buy its very good on gas, hs a pretty good engine in it and its great for style. I recommend to anyone looking for a great 2 door car for a small price.
Purchased a new car
Uses car for Just getting around
Does recommend this car
---
saturn ion 2006 "A GREAT CAR"
by SATURN FAMILY from princeton ma | July 1, 2010
i have been driving my daughters 2006 saturn ion for 6 months. it's a great car!! i find it very comfortable, it handles well and the gas mileage is awesome. this is the fourth saturn that our family has owned. it's a great car and very reliable.
Purchased a new car
Uses car for Commuting
Does recommend this car
---
loved the gas mileage with the price of gas
by emmy from Milwaukee | January 29, 2010
With the gas prices keeping above $2.50 per gal the mileage can't be beat for the comfort of the car. Big car feel.
Purchased a new car
Uses car for Commuting
Does recommend this car
---
LOTS of little problems.
by Dr Mom from | July 2, 2009
I bought this car in 06 because Saturn was having a Presidents day sale, and the payments ended up being very good for a brand new car. ($200 a month) But after living with the car for a few months I began to hate it. The seats are terribly uncomfortable, there is a lot of road noise, not to mention that it was in the repair shop 2-3 times for minor problems. (loose strut, hood popped up a few times and wouldn't close properly.) The interior is a sea of mismatch gray plastic (3 various textures of plastic, all the same dull shade of gray on the dashboard alone). And that plastic has gaps in between various pieces which makes it look even worse. It's nothing major, but when you drive the car daily, you start to notice how cheap it feels. Even the tab that holds the seat belt up broke off. I also wonder what the designers were thinking of when they came up with a few things. The gauge cluster is in the center of the car instead of in front of the driver. (And I never got used to that). The duct for the air conditioning is blocked by the steering wheel. The glove compartment looks to be normal... until you open it and discover that only half of the space is usable. The other half of the space is taken up by needless plastic bars. (it is barely big enough to hold the owners manual. And it doesn't end there, the passenger side vanity mirror is useless for blocking out the sun. There is no cover for the mirror. So your choices are to be blinded by the sun, or to blind other drivers with the reflection from the mirror. There is also button on the center console that is for traction control on the higher end models. On my stock model, there is no traction control, yet the button is still there. They couldn't be bothered to remove the button? It's all of these little things that add up to a car that annoys you on a daily basis.
Purchased a new car
Uses car for Commuting
Does not recommend this car
---
No problems whatsoever
by Mark from Atlanta, GA | June 20, 2009
I've had my Saturn for five years and have put on 80,000 miles in hard city driving. The car has required nothing beyond oil changes, front brakes, and a set of tires. That's it. The paint quality is outstanding. Fit and finish are good, and the ride is smooth, provided you buy quality tires and rebalance them occasionally. Ions came with electric steering, which reduces noise and allows the car to vary the steering response depending on vehicle speed. They also have drive-by-wire throttle control, providing snappy engine response. My Ion is the RedLine version, which comes with an Eaton supercharger, intercooler, and a heavy duty five speed transmission. The car puts down 205hp yet weighs 2800lbs thanks to the aluminum block and transmission case. You can't find a car this fast for the money. Overall I'd highly recommend it.
Purchased a new car
Uses car for Commuting
Does recommend this car
---
People Who Viewed this Car Also Viewed
Select up to three models to compare with the 2006 Saturn ION.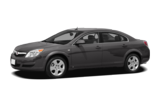 2008 Saturn Aura
Asking Price Range
$3,495–$10,151
Compare
2007 Toyota Matrix
Asking Price Range
$3,795–$10,971
Compare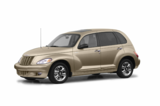 2003 Chrysler PT Cruiser
Asking Price Range
$1,545–$6,473
Compare
2013 Subaru Forester
Asking Price Range
$13,315–$23,739
Compare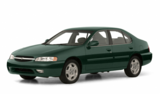 2001 Nissan Altima
Asking Price Range
$440–$5,608
Compare
2016 Toyota Sequoia
Starting MSRP
$45,325–$65,080
Compare
2017 Toyota Land Cruiser
Starting MSRP
$84,325–$84,325
Compare
Featured Services for this Saturn ION