Average Ratings
---
23 out of 27 people recommended this car.
---
Still in love with it.
by Picky customer from Olympia, WA | August 1, 2016
The car is basic, but is everything I need. The exterior is stylish and it makes me smile every time I look at it. I was very impressed with the space utilization, i.e. the flat tire equipment is located under the passenger-side floor mat. The seat room is adequate and leg room is, too. I am 5'9" and that is very important. All in all, it is what I need. Not a family car, but perfect for one person.
Purchased a new car
Uses car for Just getting around
Does recommend this car
---
Great little car
by Smart lover from Newberg, Oregon | May 11, 2015
Anything you read negative about these little rigs is just bunk. I'm 63 yo and drove commercially for a lot of years and have been down the road a couple million miles. I have owned the nicest SUV's on the road and they are fine, but they are not cheap to drive. The Smart ForTwo is the perfect little rig for us in our retirement years. Safe, comfortable and a real joy to drive. We get 34 city and as high as 57 so far Hwy MPG They got this one right.
Purchased a new car
Uses car for Just getting around
Does recommend this car
---
The cutiest attention car around
by Beverly from Dallas Tx | March 4, 2015
I bought a 2012 with 7000 miles, and had it 18 months now, sometimes I may pay $15-$18 for gas, and go to work and home for 2 weeks and still have gas left. , When I first got it people would ask me how much it cost, and say it's so cute. , now I have 21000 miles. I love it, at first when windy out it would scare me but now I feel very comfortable. I wish it had a spare tire in it, and CD player, other than that it's the best
Purchased a new car
Uses car for Commuting
Does recommend this car
---
My First Smart Car
by Dave from St. Cloud, Minnesota | October 28, 2014
I just purchased a used 2013 Smart Car Fortwo Passion Cabriolet, in Chicago, IL, with 15,000 miles and drove 440 miles to my home. I set the cruise at 70 mph on the Illinois Freeway and 65 mph on the Wisconsin and Minnesota Freeways and averaged better than 45 mpg. I drove 320 miles to my first fuel stop and put on all of only 7.016 gallons of gas and did not have a tail wind. Overall I'm very impressed with the performance and comfort of this vehicle. My only disappointment is that this vehicle doesn't have the tilt steering wheel, which I wish it had, but otherwise, it's fairly loaded, including gps/radio. There were some gusty cross winds on part of my journey but it handled well for a very small car. My purpose for purchasing this little car, is that it's not much longer than 8 ft, and will fit in the garage of my 5th Wheel toyhauler camper. I've read reviews of some discouraged with the shifting of the transmission, which can be shifted manually or in the automatic mode, but I had no qualms about it. It did surge me forward when it shifted through the first few gears but if I would back of on the gas peddle about the time it would shift, it shifted very comfortably. Overall I think I'm going to be very please with my first Smart Car.
Purchased a new car
Uses car for Just getting around
Does recommend this car
---
This is my 27th vehicle to own.
by marisag from San Diego, CA | September 3, 2014
I don't understand why the general public has such anger towards this car. I've heard all over the place about the glitchy gearbox (YES, it's a tiny engine, you have to drive it differently than you drive a larger car). My first few days were full of lurching as I struggled with the proper amount of gas to give it. "But this is a Daimler-designed gearbox, if it's not working right, it's not the gearbox, it's the operator. After about a week, I was in tune with how the car operates, and it's really zippy. It rides like a 1980's era Toyota pickup, for whatever reason, MB decided to put a very tight suspension in this car, I can only imagine it's for a really good reason (read SAFETY). I've heard people complain about the price. $15k? It's cheaper than the Fiat 1400 (let's face it, Fiat 500 is just plain lying). It's comparable in price to some of the other cars out there like the Honda Fit and Scion Q-whatever. If you are a current Merdedes owner (as I am, you are eligible for MB loyalty program - I got $1,000 or 6% of the vehicle cost...not shabby). I ended up leasing mine because of all the bad reviews, etc. I was afraid I'd hate it and be stuck with it. Well, it's 6 months on, and I LOVE MY FORTWO! I drive it 40 miles every day in my commute. My monthly gas bill is half of what it was. I'm doing a little bit to help the environment, but I'm not missing much. Sure, it's not as peppy as the Honda Prelude I gave up for it, but I can sit in it without banging my head on the door jam. It's incredibly roomy and comfy inside. I love it so much, that when I was on vacation in Denver last month, I joined Car2Go instead of renting a car. Once that turbo kicks in, it can get up to speed in a very timely manner. The amount of technology that is built into this car is also truly amazing. Just a read through the owners manual was a real eye-opening experience. Anti-lock breaks, electronic stability control, 8 standard air bags (2014 model), rain sensor, tire pressure sensors, and the 2015 model, just announced in Germany is even MORE packed with technology from Mercedes' luxury line. I love my Fortwo, but when the lease is up, I will turn it in and BUY a brand new one. The shine has not left this vehicle for me.
Purchased a new car
Uses car for Commuting
Does recommend this car
---
Ignorance is Bliss
by Mike from Fairborn, Ohio | May 19, 2014
I have had my wonderful 2013 bright red Passion Cabriolet for a year and a half now. I am half way through the lease already, where does the time go? In that time I have met countless people while driving the Smart. Most are just inquisitive great people looking to see if a Smart would fit there needs. There is one type though that are fixated that if they get a Smart, and get into an accident they are going to be killed. As though they do not have a chance to be killed in or on any other vehicle. Case in point, Today, while sitting in the car at Kroger's waiting on my wife to finish shopping. A man walked up to my open window and asked "Don't you worry that you will be the first person to the scene of the accident"? I replied, no I don't think that way, I told him that I rode a Harley most of my life and would rather be in the car in case of an accident with 8 air bags and a roll cage. He replied that he would rather be on the bike. It is as though these type of ignorant people have taken leave of their common sense. I watched as he walked away and got in his rusty Honda Civic.
Purchased a new car
Uses car for Having fun
Does recommend this car
---
I gave up looks for economy, it's not economical
by Frazt from Queens NY | May 7, 2014
It's a great car if you otherwise feel you don't get attention on the road, you think you're a little girl and you should be wearing pink, saying "Umm's" when you speak, or if you think car named Smart makes you look smart (it doesn't). It's not for you if you are looking for great fuel economy, thinking of the environment, safety of yourself or your passenger or looking to save overall with car maintenance. This car has less space, takes more gas, has a larger carbon footprint than it's competitors. The tires are small so it's by far the most uncomfortable ride I've ever had. No mechanic will touch your car so you have to bring to dealer for everything. Make sure you never travel too far away because it will let you down.
Purchased a new car
Uses car for Commuting
Does not recommend this car
---
2013 smart cabriolet
by Greenbug8 from Sweeny texas | May 6, 2014
I got this car for my 44th birthday previously enjoyed with 2425 miles I must say I am VERY impressed I haven't had a car in years that I actually look forward to driving daily and want to get in and just drive , and with the great gas millage it gets I can do that
Purchased a new car
Uses car for Having fun
Does recommend this car
---
Love My Smarty
by Ilgendolls from Hobart, IN | December 20, 2013
I've only had my Smart Car for a week, but find myself making excuses to go somewhere! I love it! It handles & drives like my old VW Bug, which I loved, but with all the conviences of this Smart, it's great to have HEAT & AIR CONDITIONING! We will be pulling her behind our motorhome next year, since she weighs only 1800 pounds. I bought this one from the St. Charles, Illinois Mercedes dealership, and got a good deal on this 2013 slightly used car. I am impressed with the safety features of this car too. Can't find anything I don't like about it, except maybe the left drivers armrest is too close, but I'll get used to it, I'm sure. This is just cute, convienent and SMART.
Purchased a new car
Uses car for Just getting around
Does recommend this car
---
Got a rare Brabus Tailor Made Cocoa this month.
by Cocoa from Wilmington, DE | November 29, 2013
Always wanted a Smart, but for whatever reasons never got one until this month. And, I love my new Cocoa Bean. It has all I need, and is so cute, cool and unique.
Purchased a new car
Uses car for Work
Does recommend this car
---
People Who Viewed this Car Also Viewed
Select up to three models to compare with the 2013 smart fortwo.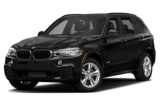 2015 BMW X5
Starting MSRP
$53,900–$70,100
Compare
2014 Honda Odyssey
Asking Price Range
$20,544–$34,552
Compare
Featured Services for this smart fortwo