Average Ratings
---
11 out of 11 people recommended this car.
---
more than I expected
by low flyer from Wyoming | April 20, 2014
What a great sports car! It rides like it on rails. the options on the limited are fab. The economy is outstanding 34MPG highway. the only thing i miss is the miles until empty option.
Purchased a new car
Uses car for Having fun
Does recommend this car
---
Love my BRZ
by Rosco from Denver, Co | September 21, 2013
Purchased the BRZ 4 weeks ago. I love driving this car. Gets lots of looks.Fun to drive. Excellent cornering ability. Had a 1984 300z. Got rid of it when kids were born. Now they are off to college. Test drove the new 370z. Fast engine but probably would get me a lot of tickets. The z rode a little smoother than the BRZ. But I purchased the BRZ because it got better gas mileage and had more amenities for the price. Also could fit my golf clubs in the back. Could not in the Z. Averaging 30 miles to gallon love that.. Some people have a hard time understanding me on the bluetooth. Would be nice to have controls on steering wheel. Im sure that will come out next model or so. The navigation system is from 2008. Have to tr;y and update. The car salesman told me what do. You would think Subaru would update new cars.
Purchased a new car
Uses car for Having fun
Does recommend this car
---
a new toy
by almost 50 from milwaukee, WI | July 28, 2013
I purchased a BRZ looking for the following: a sporty coupe with some zip, a manual transmission, looks really cool, and not too common, but not too expensive. I would have liked something that could seat 4 if needed. The BRZ satisfied all the above except the seating. You can really only seat 3. The driver needs the seat all the way back to drive a manual. But other than that, the car is great. Performance is very good, controls are efficient, and the car really turns heads. It's not a Porsche, but for $26K this is a really good car.
Purchased a new car
Uses car for Having fun
Does recommend this car
---
Sporty Car for a Great Price
by Sporty Car Guy from New Mexico | July 11, 2013
Here on cars.com I was able to find the car I had my eye on for a price that was to good to be true. The car is excellent for the person who love sporty cars.
Purchased a new car
Uses car for Just getting around
Does recommend this car
---
This or a 911?
by Rod from Vermont | June 15, 2013
I swapped my 997 series 911 Carrera S for this. I was driving the 911 way too fast too much of the time and didn't feel relaxed parking on the street. With the BRZ you get similar smiles but at lower speeds. Steering, and braking feel similar to the 911. Gearshift precision is actually better as are the seats and the chuckability; I always knew that if I got the 911 wrong it had the power to put me in the weeds at speed - probably backwards. The BRZ needs to be pushed constantly compared to the 911 which is not surprising; I do think another 75bhp would make a huge difference, along with a better exhaust note. There's a great feeling of tautness with the BRZ that reminds me of a friend's Elise and an Evora I once drove; "light on its feet". In practice, without risking your licence too much, the BRZ is going to be maybe 5mph slower point-to-point at less than 10% of the cost.
Purchased a new car
Uses car for Just getting around
Does recommend this car
---
Fantastic Car!
by Super Fan from North Carolina | June 1, 2013
Pros: - Excellent handling in the turns - Clean lines give the car a sporty yet classy look - Gas mileage is great for the power the engines gives - Powerful enough to tackle the hills in a driving course - This car is a head turner! Cons: - None so far!
Purchased a new car
Uses car for Having fun
Does recommend this car
---
Great car, great value
by Lionbacker from Toledo oh | May 19, 2013
Great car. Looks even better in person. Great drivers' car which is also really great value. I got every single option possible and still paid under $28k. Unbelievable
Purchased a new car
Uses car for Commuting
Does recommend this car
---
Amazing
by Mike D from Maryland | March 25, 2013
This car screams value for money. Fun, exciting, reliable, dependable, decently economic, comfortable, oh and did I say fun? I use this car as my every day driver and I literally cannot wait to get to drive it again. I own the Limited edition in the World Rally Blue (the same blue you see on WRX/STI model Subaru's) and this has not disappointed. All the rave reviews this car has are on point. People who complain about lack of power may have a small point, but how often do you get to use ALL of a cars power? Not too often. But for what it does have, it does the job nicely. The seats are very comfortable. I'm 6'3'' and fit easily inside the driver seat, plenty of leg room and head room, I actually moved the seat UP (vertically) for better driving position. The backseat's best purpose is that it folds down and you gain more cargo space, fitting people back there and expecting them to be comfortable will be close to a crime, they are basically insurance seats so that the car is not classified as a two seater. The center console/touch screen navigation system is a bit tedious and the voice controls are basically worthless. You cannot access your phonebook (if you've synced your phone with the car) by voice or by touch if the car is in motion as a safety feature, the limited access by touch I can understand, but voice should be able to over ride that and it doesn't. The gauges are well executed and the RPM as the center readout is ideal. It's a bit silly they have a needle as well as digital readout for the speed, but it is fun watching the needle go up. Overall the interior has some nice features but they won't blow you away. But lets get back to the point of this car. It brings back the fun in driving, its seen as more of a joy than a hassle in this car. I smile with every twist and turn with this car and it has yet to disappoint and honestly, I don't expect it to.
Purchased a new car
Uses car for Commuting
Does recommend this car
---
It's Awesome!
by Mike from Wyoming | September 1, 2012
Overall rating is only 4 stars because of the following: Comfort: A little tight on the right leg due to my 6'2" stature, the material on the center console sides is not soft so it's a bit rough on the knee. Otherwise the car fits like a glove; seats are wonderful! Performance: Handling is just amazing. This car takes previously fun, curvy roads, and makes them boring! But in a good way. The car corners very well and shifts what little weight it has with a very nice predictability. Exterior Styling: I think it's beautiful. The paint chips easily though, it's not a very hard paint. Interior Design: Very utilitarian, it's meant to be driven for entertainment, not sat in to be entertaining. Steering wheel controls would have been nice and auto seat recline memory would have been great. Those are my only two complaints. Oh, the stereo sucks, but that's VERY easy to fix. Value for the Money: Even at MSRP this thing is an amazing value for what you get. I bought my wife a 2013 Mustang GT/CS that cost 3k more, and I bought it about 2350 under invoice. It only beats the BRZ due to it's increased size (comfort) and insane horespower. The BRZ is a real value if you know what you are getting, this isn't a cruising car for long road trips. Though I wouldn't mind doing that in it, it's very comfortable anyway. Reliability: It's having some toothing issues. Passenger window won't always auto-up. Some rattles I had to take care of. There are reports of some engine issues. It's picky on gas, stay away from 10% ethanol gas. But it's a Toyota/Subaru vehicle so long term I'm not worried. Overall the best car I've ever bought!
Purchased a new car
Uses car for Having fun
Does recommend this car
---
Wonderful sports Car
by GT Frank from Washington DC | August 12, 2012
I have owned my BRZ now for about 2 months and I love it. I have a Manual Premium with no extra options. Fist thing I will say if you are a tall or large person and have given up on small sporty cars you must try this one. I am 6.5 feet tall 200 pounds and I can drive the BRZ with a hat on cross country. The car is so much fun to drive. The clutch has just the right amount of weight and feel. The Stick is very good quick response also. The steering is as good as it gets on a Japanese car. Firm with plenty of feel and just the right amount of feed back. The motor makes plenty of torque right of idel but still there is not much usable power till the 2000 rpm. In day to day driving all you will need to use is between 2000 to 4000 rpm. This will move you away from stop lights smoothly. On the highway at 70 mph there is no need to downshift to pass. If you stay in that RMP range you will average 30 mpg. At a steady 75 mph 34.5 mpg will be your average. Between 4000 and 5000 rpm there is a slight dip in torque and power than at 5000 rpm the motor starts making real power. It pulls hard for the 7400 rpm limit. For those of you that enjoy driving quickly it is quite fun. The HID headlights are excellent. They do not blind oncoming traffic and are manually adjustable. The Interior is perfect for day to day use or the occasional track day. The seats are perfect. Comfortable with plenty of support. Everything you need to drive is close at hand. The quality of the materials are very good. Like I said there is allot of room for the driver and passenger. The Cons: This car is not for every one. The ride wile not harsh is quite firm. Wind and other noise is along for the ride above 70 mph. It is not annoying but not sweet sounding ether. You must use high test only gas. The rear seats are almost useless even for child seats. They are ok for one person to lay across them like a couch for short distances. There is very little power below 2000 rpm if you go below that point the motor sounds like it is complaining. You know were they cut the weight gas cap, finders, sun visor, the car always feels solid on the road. The touch screen Navigation Radio is a very poor effort. You must take your eyes. off the road to do almost anything on it. It responds slow to its commands. The sound quality is poor. The voice command are a joke. If you are in D.c and want to enter a NY address good luck. You must buy a sat radio superscription to get traffic avoidance. Fail. Most of the time I have the radio off and the windows down and I am driving about 45 mph in the middle of 5th gear on a winding road having the time of my life. there is no other car like this on the market (except the frs).
Purchased a new car
Uses car for Having fun
Does recommend this car
---
People Who Viewed this Car Also Viewed
Select up to three models to compare with the 2013 Subaru BRZ.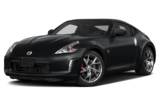 2016 Nissan 370Z
Starting MSRP
$29,990–$48,100
Compare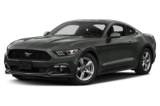 2015 Ford Mustang
Starting MSRP
$23,800–$46,170
Compare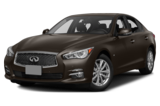 2015 Infiniti Q50
Starting MSRP
$37,150–$45,450
Compare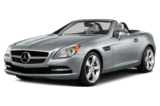 2015 Mercedes-Benz SLK-Class
Starting MSRP
$43,950–$70,900
Compare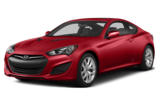 2014 Hyundai Genesis Coupe
Asking Price Range
$16,728–$26,744
Compare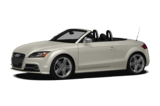 2013 Audi TTS
Asking Price Range
$27,351–$44,215
Compare
2012 Infiniti G37
Asking Price Range
$14,904–$27,944
Compare
2014 Scion FR-S
Asking Price Range
$17,155–$24,031
Compare
Featured Services for this Subaru BRZ