Average Ratings
---
11 out of 18 people recommended this car.
---
Best Vehicle I have owned
by Greywolf from Hickory, NC | March 2, 2016
Great car runs good, handles good, gets great gas mileage. Has good lines, interior in good shape for age. The price was very fair.
Purchased a new car
Uses car for Outdoor sports (hiking, cycling, etc.)
Does recommend this car
---
subi fan
by mikedubya from nj | May 30, 2014
this is my second forester (first 95) and just recently bought 2014 xt touring. only thing I dont loke is tje ground clearance it fells like im driveing in a sports car but I am fixing that with a lift kit. it handles great off road and throuh mud. took it in a 2 1/2' deep hole filled with water and had no problem awd is great in snow just wish I could spin out a little easier without using the e-break so much
Purchased a new car
Uses car for Work
Does recommend this car
---
Why I loathe this car
by Popcultd00d from Salt Lake City, UT | December 17, 2013
I needed to get a newer used car and Subarus seemed a good bet. I test drove a bunch and this one seemed to fit the bill. But I had not bought a car in 10 years and was not as attentive to certain things at the time. The pros on this car are the AWD - Subaru makes one of the best - and its reliability. The cons are what I found out after driving over time and with practical use. To start there is very little legroom in the back seat. Also you cannot fit more than two people in the backseat - the middle section is only for a tiny child at best. Space in the rear trunk area is limited. Subaru uses cheap materials and little soundproofing so road noise especially on the highway was quite loud. In addition there was something wrong with the drivers side door (the windows are not surrounded by the door) as a lot of wind noise penetrated through. It was impossible to hear the radio/CD once over 50 mph without turning it way up. To top it all off apparently there was a known issue with the fuel pumps and at about 60k miles they would start emitting a high pitched whining noise. I got the car at 60k miles and one day within a couple weeks of getting the car my wife asked me what was that noise? At first I hadn't noticed it but once I did it was impossible to drown out. It was maddening! It's worse in the cold. I researched it online and Subaru knew about it and fixed it on the 2009 model. Everyone else was stuck! At this pointed I loathed the car but I was stuck with it for 2 years until I could replace it. I will NEVER buy another Subaru again!!
Purchased a new car
Uses car for Commuting
Does not recommend this car
---
Forester 2007
by Subie Subie Sooob from NYC | December 3, 2012
Love the way the car handles. Its quick and feels great on city potholes. Feels great on turns and curves. I really notice the breaks in wet weather did a few test hard stops and it responded very well.
Purchased a new car
Uses car for Work
Does recommend this car
---
Best Car Ever!
by Subaru Lover from Vestal, NY | October 1, 2012
This is my second Subaru Forester and the first one (a 1997 model) is still running with over 200,000 miles. The 2007 model has lots of extra features plus a smoother ride and sleeker design. Great for the family and very comfortable on long trips. Love the heated seats and AWD in the wintertime. Best car ever!
Purchased a new car
Uses car for Just getting around
Does recommend this car
---
Great car for me
by MEO from Nashville, TN | March 23, 2012
I bought my '07 Forester new. I've always maintained it and it's been a great car. I like that it has a little more elevation than a sedan. I can fit everything I need to in it or on top of it. The gas mileage is good and I'm hooked on the AWD. I feel so much safer in wet weather and on the highway. The only negatives are the road noise and the shocks/suspension. I wish it has a smoother and quieter ride. It has a lot of utility in a small package. At over 70k miles, I've never paid for a repair, only maintenance.
Purchased a new car
Uses car for Transporting family
Does recommend this car
---
Worst car I've Owned
by Former Subaru booster from Northern Virginia | April 30, 2011
While its predecessor, a 1998 Subaru Legacy Brighton wagon (manual transmission), was the best car I've owned, this one was the worst. It had about 30,000 miles on it when I bought it. Since that day, it had one thing or another go wrong every few months--fuel system, electrical system, emissions system--having to be towed twice, during the additional 50,000 miles I owned it, as if it rode under a dark cloud. That's it. I've jumped brands.
Purchased a new car
Uses car for Commuting
Does not recommend this car
---
After one year
by HollyJMcF from Franklin, TN | January 8, 2011
I bought the 2007 Subaru Forester used in 2009 and drove it across country 2 months after purchasing it. It was a fairly comfortable ride and quite reliable. My problem with the car is this. The first day the engine light came on, which automatically shuts off the cruise control. So you have the engine light on and cruise control light blinking. I took the car back to the shop and was told the problem was only the gas cap, it wasn't on tight enough. Since then I have had the same thing happen 8 times. I have tried turning the cap only once after it clicks, turning the cap at least three times after it clicks and replacing the gas cap. I still have the same problem. I'm writing this review now in hopes that I can get others input and wondering if anyone else has had the same issue with their Forester.
Purchased a new car
Uses car for Just getting around
Does not recommend this car
---
07 2.5XT Limited 5spd
by JDM Nut from Chicago, IL | December 3, 2008
I purchased the car new in March of 07 and after 3 months and 6800 miles, third gear stripped on me. I understand cars have issues and things do break, but Subaru tried denying my warranty. They pulled out a Service Bulletin, something the general public will never see, and showed me that Subaru denies warranty claims on manual transmission cars equipped with the factory turbo. I was told by the service manager that Subaru was basically tired of warranting transmission rebuilds because it happened so often and after alot of research and asking around, he was right. Took me about a month of complaining and writing letters to corporate that Subaru decided to goodwill the repair. Goodwill!! Only because we have had other Subaru's in the family, i'm still very much disappointed with them. The 5speed transmission used on the XT is the same gearbox fitted to WRX and the previous Impreza 2.5RS which is plagued with syncro issues and brittle gears. Instead of rectifying the issue, they pin it on their customers and move on like nothing ever happened. In November of 08, it happened again and second gear stripped on me. Having gone through it prior, I ended up paying for a rebuild through a trans shop and traded it in days later. I did love the car and the brand. It used the same chassis, drivetrain and other misc parts from the Impreza/WRX. It was a blast to drive, had the power when I needed it and was a great looking car with bold lines. The stock Yokohama Geolander tires performed so so in light snow. It did have a tendency to hydroplane when braking where snow accumulated over a wet road. After about 6 months the car seemed to come out of alignment. When the car made right turns, the steering wheel would be offcenter about 5-10 degrees to right and when you made a left turn it centered it again. The car went through 2 alignments which did nothing to correct the problem. After speaking with other owners with the same issue, its speculated that it might be caused by soft steering rack bushings. I was a huge Subaru fanatic but this last purchase left a very bad taste in my mouth. If you do end up buying one, watch yourself. Make sure to keep all reciepts for any work including oil changes done outside of a Subaru service center and make sure any concerns you contact Subaru service with is documented for possible future warranty claims.
Purchased a new car
Uses car for Commuting
Does not recommend this car
---
A "Volks" SUV that won't break the bank.
by Larry Z from Cortlandt Manor, NY | May 28, 2008
The Subaru Forester is ideal for people who think they need a SUV yet are rational and parsimonious. The Forester has four comfortable seats and a cargo capacity suitable for a vacationing family. Highway manners are first rate. The normally aspirated car accelerates on a par with most sedans and has reasonable fuel economy (22 mpg combined city and highway). The turbo version has more performance, of course, but you pay for it at the pump. The 4x4 drive can handle moderate off roading but is really designed for inclement weather of the snow country. They are ski country favorites. Subaru cars are known for their reliability and the Forester is no exception. I wholeheartedly recommend the Forester both to SUV wannabes or to those downsizing from a Suburban or Expedition.
Purchased a new car
Uses car for N/A
Does recommend this car
---
People Who Viewed this Car Also Viewed
Select up to three models to compare with the 2007 Subaru Forester.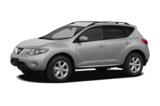 2009 Nissan Murano
Asking Price Range
$7,557–$16,997
Compare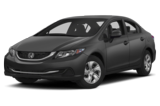 2013 Honda Civic
Asking Price Range
$10,831–$17,923
Compare
2014 Volkswagen CC
Asking Price Range
$13,464–$28,044
Compare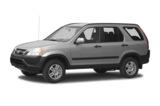 2003 Honda CR-V
Asking Price Range
$3,115–$9,127
Compare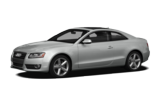 2012 Audi A5
Asking Price Range
$16,578–$28,962
Compare
2009 Toyota Avalon
Asking Price Range
$7,569–$16,793
Compare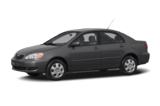 2008 Toyota Corolla
Asking Price Range
$4,420–$10,472
Compare
Featured Services for this Subaru Forester