Average Ratings
---
31 out of 38 people recommended this car.
---
I would never buy Subaru again
by NoMoreBu from Baltimore, MD | September 30, 2015
I have owned my 2012 Forester for a little over 3 years now and at 65,000 miles it needed a new small block because it lost 5 quarts of oil over 2,000 miles. Subaru didn't want to cover the cost of the rebuild because it was out of the factory warranty. Luckily for me I purchased an extended warranty which saved me from a $8,000 bill. This is an acknowledged flaw in the design of the engine and they will do nothing to fix it until your engine needs to be rebuilt. Since the rebuild it still burns a quart of oil every 1,000 miles which according to Subaru is "acceptable". I bought a Subaru because of their history of reliable vehicles and supposed customer service. I have gotten nothing but headaches and regrets from this vehicle. Subaru has lost all of its loyalty to its customers that once made it stand out. I will never buy a Subaru again after this experience.
Purchased a new car
Uses car for Commuting
Does not recommend this car
---
So far very pleased
by Southern New England from Southern Connecticut | October 5, 2014
We purchased our 2012 Forester 2x limited with just 14500 miles which leaves a lot of warranty but not the new car price. It is spotless inside and out. Great visibility. It replaced another SUV. The Forester has lots more get up and go much more gas efficient and most all the amenities that our previous car had. My only complaint is its lack of a true easy to access cup holder. That is a small inconvenience for al of the positives! We have had it for about a month so have not experienced the winter weather which is our biggest concern but, we are sure it will do well
Purchased a new car
Uses car for Just getting around
Does recommend this car
---
2012 Subaru Pleasure
by Ruben from GardenRoute from Western Cape, South Africa | June 14, 2014
Recently bought a 2nd hand 2012 Subaru Forester XS Premium with 15000km. Had it for 6 months and enjoy it immensely. Like styling and it is very comfortable and enjoy luxury and equipment. Performance is quite brisk and ride is very comfortable - all wheel drive is very impressive. 4 speed automatic bit disappointing in cruise mode hunting for optimal gears especially up hills, but in manual it has enough torque to drive comfortably. Fuel consumption bit on high side if driven hard. Has few minor rattles but can live with it. So far it is a real pleasure to drive, will definitely look at the new version in future. New Subaru supporter .........
Purchased a new car
Uses car for Work
Does recommend this car
---
Quite underwhelming (2012 PZEV Premium)
by brianguy from Irvine, CA | March 17, 2014
Car has impressive cargo storage but few other redeeming qualities, besides AWD and a sport shifter. Suspension is quite spongy / bouncy and 2.5L 4cyl engine is suprisingly wimpy. If it has 170hp, you've got to show me where they are because it seems about 20 less when driving this car with any regularity, even when new or following all the scheduled service. Just don't plan on taking it up any significant hills (a strain) or over 60mph (starts to drink gas). Interior design and overall comfort are average and lacks modern touches or design including poor/old design of radio, heating and cooling system (no backseat vents). Front seats are OK but could use a little more support, while the back seat is a bit thin but relatively comfortable. Front legroom and headroom are typical. Seats fold down 60/40 which is beneficial, and fairly easy to engage/disengage.. Full time AWD powertrain is the redeeming mechanical feature of this vehicle, at least in the non-turbo model. It grips well and provides good handling around corners and steady footing over wet roads, snow, mud, etc. Safety rating is pretty good and has many airbags but the seatbelts have strange designs and the rear middle seat dangling in your rearview mirror the entire time you're driving is a hindrance. Visibility out of the rear is OK but nothing great. Extremely limited gears (4 speed transmission, no overdrive) does not allow the car to achieve above 25mpg at highway speeds, even on flat roads and with careful driving - which is far below usual in this classification, smallish crossover / family car built in only the last few years. Additional annoyances: Rear cargo area DC power port requires the car ignition to be in the Acc position with the key engaged which basically defeats the purpose of having one. Standard moonroof on all trim models (why????) is pointless and for the first 20,000 miles the thing had more rattles than a tin can. Finally subsided somewhat after the outer seals aged a bit. Do not recommend. Pros: Full time AWD, good tires, long cargo area, sport shifter available on automatic. Cons: Wimpy standard engine and 4-speed automatic transmission, no standard foglights, backup sensor or camera even on the "Premium" level trim (just below Limited). actual real-world mileage well below listed fuel ratings.
Purchased a new car
Uses car for Commuting
Does not recommend this car
---
So far so good
by Love my Forester from South Dakota | January 24, 2014
Just bought our 1st Subaru Forester a week ago. So far we love it. We've had our eyes on either an Outback or Forester for a few months. It seemed that every time a dealership would get them in they would be gone just as fast. We jumped on ours right away when we saw it. The vehicle looks sporty and has gotten a lot of attention from co workers and friends. It isn't loaded with Luxury items, but that's not what we we're looking for. Living in South Dakota the winters are pretty extreme and this has handled all conditions great so far. Cold starts and stability in imperfect driving conditions. The interior is spacious and comfy. Being 6 foot tall I had plenty of room in both the front seats and the back and would feel confident riding anywhere for long road trips in this vehicle. The AWD has a great feel to it. It really hugs the road with precision and grace. No buyers remorse on my part. Love my Sub!
Purchased a new car
Uses car for Just getting around
Does recommend this car
---
newsub
by just me from florida | June 19, 2013
My first. Have had other mid size suv's, but wanted all wheel drive and fond the Forrester to be the cheapest, much less than Honda, Hyundai and Ford products. I do not evern consider GM products. I have driven 4K miles in 4 months and love the car. My radio is actually qujite good (a 2013 model. the bluetooth picks up my phone music and sounds great.) However, the radio receiver is not much to brag about, but I just listen to news on terrestial radio anyway. I feel this car fits me to a t. It hugs the road. Cruises easily at 70 with minimal road noise. I had back up cam and fog lights added which help. Visibility all aroundis great. No so with some of the suvs going for the style element. Has good safety rating. My insurance dropped because of that, and it has excellent resell value. All very important.
Purchased a new car
Uses car for Just getting around
Does recommend this car
---
so many rattle
by ben from montreal | May 28, 2013
I bauth this car almost a year ago and so regret it. This car as pour millage, lacks of power even with the manual transmission , but the worst of all are the rattle in the cocpit. The lack of quality materiel and the quality of assembly is so obvious. i Hate my car!!! and will never buy a Subaru again!
Purchased a new car
Uses car for Commuting
Does not recommend this car
---
Seat belt alarms
by commuter from dallas, TX | May 11, 2013
Between our own cars & rent cars here & there, I have driven a number of cars..... In terms of the seat belt alert chimes, the Forrester is absolutely the WORST, most irritating I tested it during a 45 minute drive, and the machine kept chiming at me for the WHOLE time..... I immensely dislike machines trying to dictate my life..... I wear a seat belt belt because I think it's a good idea. of all he cars I have driven, this was the one that tried to FORCE me to put on my seat belt I wear my seat belt - when someone is not trying to FORCE me to..... I wear my seat belt the LEAST in the Forrester..... otherwise, a good vehicle.....
Purchased a new car
Uses car for Work
Does recommend this car
---
Very Happy after 13 Months
by Subaru Owner in the Snowbelt from Finger Lakes, NY | February 17, 2013
This is our 1st Subaru. We traded our 2006 Jeep Liberty for a 2012 Forester 2.5X automatic in Jan 2012 after the Jeep racked up thousands in repair costs with less than 60k in mileage. Our primary criteria for a new vehicle was 4WD or AWD as we live in a rural community in the Finger Lakes region of New York State. After 13 months and ~ 12k miles with the Forestor we are very happy. I will start out by saying that we are pretty utilitarian owners and were most concerned with handling - not bells, buzzers, navigation, and electronics. We have plenty of tools for these already and didn't look for them in a vehicle where you are more or less stuck with technology once it is installed. A stand alone nav unit can readily be upgraded, and even better, can come with you when you are NOT driving! Key Observations: 1) It handles really well in all kinds of weather on all kinds of roads. 2) Braking system is awesome. When you need to stop, it stops with confidence. 3) Interior is comfortable and well designed. 4) The vehicle is well made, feels very solid. 5) Mileage is suprisingly good. Average 27 mpg in warm weather with a mixed 20 mile commute (some hilly rural roads, some stop and go suburbs, some highway). Winter drops to about 25 mpg. 6) Excellent visibility and cargo space. 7) Absolutely no problems with vehicle so far. 8) GREAT VALUE for what the Forester offers. Nothing else in the small SUV/crossover market can touch the price point. 9) Sound system is not impressive, but plan to upgrade to aftermarket system anyway. I've read lots of reviews and am really puzzled by the comments that this vehicle lacks power. How the heck are these folks driving???? This thing can MOVE and has plenty of low end torque. I would buy this vehicle again!
Purchased a new car
Uses car for Commuting
Does recommend this car
---
You can't go wrong with a Subaru
by Forester Fan from Knoxville, TN | February 15, 2013
This is my second Forester. I've been driving a 2004 and loved it so much that I decided to upgrade to a 2012. However, we are hanging onto the 2004 because we can't let go of it. This car grabs the road, making you feel as though you are always in control in all weather conditions. Give a try, you won't be disappointed!
Purchased a new car
Uses car for Work
Does recommend this car
---
People Who Viewed this Car Also Viewed
Select up to three models to compare with the 2012 Subaru Forester.
2014 Subaru Impreza
Asking Price Range
$13,097–$22,925
Compare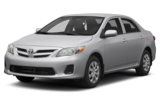 2013 Toyota Corolla
Asking Price Range
$9,816–$16,440
Compare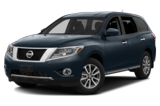 2015 Nissan Pathfinder
Starting MSRP
$29,780–$43,250
Compare
2014 Kia Sorento
Asking Price Range
$11,941–$28,353
Compare
2014 Toyota Camry Hybrid
Asking Price Range
$13,958–$22,426
Compare
2014 Subaru Outback
Asking Price Range
$17,054–$28,354
Compare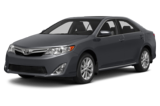 2014 Toyota Camry
Asking Price Range
$12,609–$19,977
Compare
2013 Toyota Prius
Asking Price Range
$12,050–$20,430
Compare
2012 Honda CR-V
Asking Price Range
$13,811–$22,595
Compare
Featured Services for this Subaru Forester