Average Ratings
---
95 out of 112 people recommended this car.
---
My first Subi
by Richard from Toronto Ontario | November 15, 2014
My 2014 Forester XT has been a very good experience to drive. It performs well on the highway and back cottage roads. I've installed xice3 winter tires and alloy rims and been very satisfied with the road handling in our first snow storm of the season. Visability, handling, engine power, comfort, low noise, ample interior space & headroom with simple no nonsense engine access. The car is well engineered. Fit and finish is practical and won't win any design awards. The centre arm rest is too short and slides too easily. The rear camera gets dirty easily and the rear lift gate doesn't rise high enough. The upgraded sound system is worth the money. Finally a turbo that runs well on regular gas.
Purchased a new car
Uses car for Just getting around
Does recommend this car
---
2014 my first 6 months impression
by forester and outback owner from Toronto Ontario | November 7, 2014
With the redesign in 2014, the new Forester is far better in performance and design with previous models. Excellent seating front and back. Fantastic vision with the large windows. The 2.5 litre engine is not a powerhouse of course, but for commuting or light hauling, certainly adequate. This is my first experience with a CVT (transmission) and find it just fine. Acceleration for everyday driving is good. The interior is quiet. The braking is good, though I wish the Yokahoma? tires were upgraded. The tall design does not allow for tight fast cornering which is true in most SUVs. The Outback with its longer wheelbase provides a more stable ride, and if carrying heavier loads, the 3.6 litre engine on the Outback may be preferable. Still, I think the Forester is a good value for moderate style driving.
Purchased a new car
Uses car for Commuting
Does recommend this car
---
Subaru Forester
by Tibor from Slovakia | October 12, 2014
I bought the car a year ago and I'm very satisfied. I have boxer diesel engine and fuel consumption is very low.
Purchased a new car
Uses car for Transporting family
Does recommend this car
---
Quality Vechicle
by al pal from hadley , ma | September 23, 2014
first subura. drove hondas. Drove 8000 miles in 10 months. just over 28 miles per gallon. no issues with oil level. Seats comfortable for 3 hour drive. so far reliable car. SUV won't break speed records or slalom course. wish suv had engine temperature guage. my wife and i knew what we were buying. currently own odyssey with 167k miles and accord with 120k miles. reliability and value for the money will determined at 120k miles.
Purchased a new car
Uses car for Just getting around
Does recommend this car
---
Needs some minor improvement to get five stars.
by Dex from San Antonio | September 16, 2014
I've owned my 2015 Forester for two months now. Minor niggles are as follows, the center armrest slides back and forth when you rest your arm on it. I would like to see a positive stop on it to prevent this happening. The seats could do with a little more in width and length in the cushion...not much would make it so much more comfortable. The CVT is a bit jerky at low speeds/slight throttle openings. I have read that this is just a normality of these CVT's in Subarus. The Forester that I test drove did not exhibit this jerkiness! This vehicle is happier on the back roads than out on the highway which suits my use fine. It feels a little vague on the highway and does not like cross winds. Maybe the steering could do with less power assistance at higher speeds? I am impressed by the fuel economy, 28.8 mpg average to date. This is driving 50 miles a day on mainly urban/back roads, mostly with little or no gradients with about twenty traffic lights....so 50 % will stop you by the law of averages, at which point you get 0 mpg. I have seen the posts about oil burning on the engines. Mine is slightly overfilled and was delivered this way. It does not appear to have dropped any in two months and 2400 miles. Ambient temperatures have been over 100 degF on a number of days. Once I start the engine, it runs for 45 minutes at a time during my commute. Maybe shorter runs are a cause for excess oil consumption? Or the 0w/20 viscosity oil that is used to get better fuel economy? Some posters have mentioned the tailgate not opening high enough. Myself, being 6 feet tall have to agree...just another two inches of opening height would solve the head bumping problem! Some have mentioned a road noise problem. I think this vehicle has very low road noise on most surfaces and only becomes noticeable on those ridged concrete surfaces. Engine noise is well muted and only becomes noticeable above 4000 rpm.....which is a good thing as the CVT will run to this engine speed when accelerating on the highway after a slow down or going up a gradient. I have yet to fully experience the AWD system in action on a really slippery surface. On one wet day, I accelerated away hard from a turn and the car remained totally stable and planted. My old RWD only Explorer would have wiggled it's tail and need some corrective steering action. My girlfriends FWD Jetta Diesel would have just spun its wheels and not gone anywhere! Would I buy another? Yes, I would. For the money, this is a good car and if it lasts as long as my Explorer (turns 15 this year) I will be happy. Advice to Subaru....keep making AWD cars and keep the Boxer engine....bring us a Diesel like my friends across the pond have....it's a good match for the Forester and Outback. Thanks for reading.
Purchased a new car
Uses car for Commuting
Does recommend this car
---
Good Experience
by Jeff from Kansas City | August 27, 2014
I walked in to Van Subaru in Kansas City , just looking at SUV's - The Salesman who helped me was Great, Sam Miller was comfortable to work with and truthfully answered all my questions. He really appreciates the Subaru quality and value. I bought my Forester and recommend Sam and Van Subaru to anyone looking for a new or used car.
Purchased a new car
Uses car for Just getting around
Does recommend this car
---
Subaru Boo Hoo
by Kboy111 from Columbus, Ohio | July 30, 2014
I purchased this vehicle for my Mother because that was what she wanted. It got great reviews and Consumer Reports drooled all over it. I drove one, and for a little 4 cylinder with great mileage, it was very peppy. The CVT I, I think, gives it the mileage and acceleration it has relative to its size. It has substantial road noise on the highway(why don't companies put noise-dampening material in the wheel wells?). Overall, I quite liked it. Now the bad.; after purchasing, I find out there is a law suit against Subaru complaining of excessive oil-burning in the engine. Oil is getting past the rings and can cause damage to the o2 sensors and catalytic converter.Because of this I cannot recommend this vehicle.
Purchased a new car
Uses car for Just getting around
Does not recommend this car
---
Best purchase I've ever made!
by The Best! from Webster, NY | July 18, 2014
I've only had my Subaru Forester a month and I'm so happy with it! It is a very peppy car. Very smooth riding. Love all the features. Lots of storage space. I've been looking for a year for this car. They are in high demand. Found it on cars.com. It's great to have the fog lights for night time driving. Sun roof for sunny days is a great feature. Totally love it!
Purchased a new car
Uses car for Just getting around
Does recommend this car
---
Almost Perfect
by BillPosters from Cleveland OH | July 7, 2014
I've had my 2014 Forester for almost a year now. Subaru has gotten most of the basics right: peppy performance, fun and safe to drive (especially in winter), great gas mileage, fantastic visibility, and an upgraded transmission (now CVT vs a 4-speed automatic in previous versions). Unlike some other Subaru models, the Forester has a manual rather than an electronic parking brake - - a big plus, in my opinion. Biggest disappointment: the navigation and backup camera screens are so tiny they are nearly unusable. Combined with a navigation system that is cumbersome and difficult to use, I generally use my iPhone for navigation. Also, the voice commands for using the bluetooth phone are non-intuitive and finicky, and the speed dial is unnecessarily difficult to access. If Subaru would increase the size of the navigation and backup screens, upgrade and simplify the navigation and bluetooth systems, and get rid of the power rear lift gate (mine has failed several times), this car gets five stars.
Purchased a new car
Uses car for Just getting around
Does recommend this car
---
Great Car
by East Coast Mike from Omaha, NE | June 26, 2014
I bought a 2014 Forester Limited with Eye Sight and Navagation. Everything I wanted in a car, this has, and then some. Comfortable, roomy, tight fit and finish, and just a fun car to drive. Had it for over a year, the the only issue was a small bracket lever on the sunroof decided to stop working and raise the air dam. No big deal, it was winter anyway! Good gas mileage when you keep it at 55-60mph, but where do you find those road? Get around 29mpg on the interstate doing 70mph. Just a really nice car!
Purchased a new car
Uses car for Commuting
Does recommend this car
---
People Who Viewed this Car Also Viewed
Select up to three models to compare with the 2014 Subaru Forester.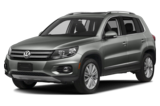 2014 Volkswagen Tiguan
Starting MSRP
$23,305–$38,835
Compare
2013 Ford Escape
Asking Price Range
$13,763–$27,071
Compare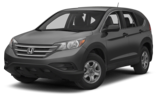 2013 Honda CR-V
Asking Price Range
$17,956–$27,704
Compare
2015 Toyota RAV4
Starting MSRP
$23,680–$29,850
Compare
2014 Nissan Rogue
Starting MSRP
$22,790–$29,630
Compare
2015 Jeep Cherokee
Starting MSRP
$23,095–$30,895
Compare
2014 Subaru Outback
Starting MSRP
$23,495–$32,095
Compare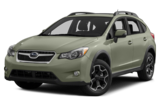 2014 Subaru XV Crosstrek
Starting MSRP
$21,995–$24,495
Compare
2015 Mazda CX-5
Starting MSRP
$21,545–$29,220
Compare
Featured Services for this Subaru Forester