Average Ratings
---
14 out of 15 people recommended this car.
---
Outstanding summer and winter performer
by Dave from Castle Rock, CO | April 1, 2015
Unfortunately, only about two weeks left before I have to turn my leased 36K mile 2013 WRX Sedan Base in. I'm going to miss it!! I put a big K&N conical air filter on it and a short throw shifter about two months and would definitely recommend both. The OEM tires were terrible for Colorado winters so I invested in a set of Nokian tires (just for the winters) and have been amazed with the performance on snow and ice. I actually look forward to driving in terrible conditions! I have had the pleasure of owning many great performance cars over the years and for overall performance and value I can't think of another car that offers the year-round fun that this WRX did.
Purchased a new car
Uses car for Commuting
Does recommend this car
---
Alot of Fun while it lasted
by Hav from Monroe, Wa | October 18, 2014
Purchased this car new. The performance you get for the money can not be be better even if you spend almost twice as much. Very good at corners and will do any speed you want all day long. The brakes are great and crash protection is second to none. Very inspiring car to drive, however that can be bad just as it is good. The interior is this cars weekest area. If you have a dog that rides with you alot you are going to spend alot of time trying to get the fur off everything. Interior sratches easly and feals just cheep. The front bumper is allways scraping on driveways and parking lot exits. Very dependible car. We averaged 24mpg overall. If you set the cruse control at 55 mph you will get over 31mpg. The range you get on a tank of gas is very good for an all wheel drive car. It will hold its value and be easy to trade or sell. At 16xxx miles we traded it in for 500 dollars under its origonal msrp.
Purchased a new car
Uses car for Just getting around
Does recommend this car
---
Good car
by All around car enthusiast from WI | January 28, 2014
I bought this car new, the WRX is overall a good car my favorite feature is definitely the turbo. It looks awesome too, I think some people must think it's an exotic car or something with the looks I get in it. The only real problem with this car was that the original clutch was defective and the dealership nearest to the break-down site and Subaru USA ganged up on me and tried to make me pay for a repair.....long story short if this happens to you do as I did.....threaten legal action, call them yell at them like they deserved in this case because I was just treating them the way they treated me the buyer of a new car that according to advertisements has a warranty...the jerks didn't honor it but fixed it under good will. Either way it is now a good car and the new clutch is better than the original one ever was...every car company has some defective parts even BMW has had a few, the difference is I can call BMW they fix offer to fix it free under warranty right away, and for the Subaru I had to make a few calls and act like a jerk for something that should have been fixed under warranty right away with no questions asked and no false accusations made. I love this car but strongly despise the way they handled this incident. I guess I'll decide when the time comes for a new car wether or not I'd consider another Subaru, but the last 8,000 on the car have been great. Basically if nothing breaks for the next 50,000 miles I'll consider another one because I love the power and the ride it has. For under $60,000 you can't buy a new higher performing car unless you want an Audi S4, which just looks too plain for my liking.
Purchased a new car
Uses car for Just getting around
Does recommend this car
---
A little disappointed overall, but not a bad car
by inkedinMA from Boston, MA | January 28, 2014
OK I had wanted a Subaru WRX for years, finally in the summer of 2013 I purchased a new WRX Premium 5door wagon off the lot, got a decent sale price. I didn't buy any extras knowing I wasn't going to keep the car long term but I wanted to at least own one for a brief period of time. My initial wants were AWD and the power and uniqueness of the vehicle so it was between this and a new Audi A4. I decided the Subaru based on price and reviews. Driving it is fun and when you want the raw power to pass or mess around its there, its a more unique car and you don't see them on every corner which I like, its a more select group of owners. The car has a lot of room inside and cargo space. The car also handles great on the road hugs the corners nice and easily allows me to take off ramps on the highway at excessive speeds without any worry of loosing it. The car wants to get up and go on the highway and most of the time you can easily be going along at a nice clip and not know it. Cons: I'm not a fan of seatbelts law or not, so I don't wear one. The noise of the seatbelt warning indicator NEVER stops unlike other cars after a few minutes. its enough to make me want to find it and disconnect it. Another pet peeve is that the door locks don't automatically open up when the car is turned off, I was somewhat spoiled by that on my last car. The interior design is basic and nothing to brag about, The heating & AC is mediocre at best, the sound system is subpar and doesn't get loud enough for my liking, the seating position is nice but not great, and again the car takes premium only and I only average 21.9 miles per gallon on the highway and 18.9 around town. I have never gotten 24 or 25 mpg on the highway ever ,maybe its because I drive 80-85 mph a lot but regardless its a $60.00 fill up at the tank more often than not. I also had to go out and spend almost $1000 on nice decent winter tires for the car, since the stock 3 season tires would not cut it in new England winter weather. They make a huge difference and over all I'm very satisfied with the way that the car performs in the snow. Over all I'm a little disappointed with some of its quirks and basic interior design, the car performs great and handles great. The new 2015 finally looks like something decent on the interior, I should have waited. Either way this 2013 is on the way to the dealership soon for a trade in with 15K miles on it, it was fun while it lasted.
Purchased a new car
Uses car for Just getting around
Does recommend this car
---
Dream Car
by DIno from NYC | January 2, 2014
If you are looking for a powerful car that can drive in any condition, own the left lane, and comfortably fit a baby seat, then this is your vehicle. The pickup is great, the gas mileage is respectable for a performance vehicle, the capabilities to drive in inclement weather is amazing (add those winter tires) and the convenience as a daily driver is the complete package. I would highly recommend this vehicle if you are a driving enthusiast.
Purchased a new car
Uses car for Commuting
Does recommend this car
---
Can't Be Beat for the Price, Maybe Twice the Price
by WannaBfast from Morgantown, WV | October 24, 2013
Great fun car! I've always been a Subaru owner, but this is my first WRX. FUN to drive for about as affordable as it gets. It is faster than some cars twice it's price. I may even invest $3500 to push 330 hp and easily be faster than $40-50K cars. The mileage is as advertised and sometimes higher if you drive speed limit (25-27mpg) on the highway. It's a little low in the city though (21-22mpg) The seats are very comfortable. I drive rental cars for work, and I am always happy to get back to my light, nimble, quick WRX. It's fun zipping around Mustangs, Mercedes, BMWs with just the stock 265 hp. And still functional for my 3-yr old, construction projects around the house, skiing trips in blizzards. It's not perfect and seems to have a few little quirks based on the online Subaru forums, but for $25K, you can afford to fix those quirks under warranty or on your own! I haven't had any issues though and believe that many of those folks issues may be folks trying to rally car drive it with everything stock. Can't be a rally driver with stock equipment. Have a friend with a early 2000's one with 180,000 miles and all stock equipment and dealer maintained. He still loves his...
Purchased a new car
Uses car for Commuting
Does recommend this car
---
Don't suggest this car as value
by Ray from Boulder Colorado | October 2, 2013
I have owned my Impreza WRX for 6 months. I do not suggest this car if you want decent milage or blue tooth capabilities. I have yet to be able to get the blue tooth sound quality and it was not as good as my volkswagon I had leased. I find the engine noise bothersome and inter fears with hearing the phone even when it is held up to my ear, which I must do to even hear my caller. I find the seats really hard and stiff and get back aches on long travel and must stop frequently to stretch and move despite any seat adjustment I make. The gas milage is not accurate as described. I do not plan on keeping this car after my lease. I will most likely go back to my VW.
Purchased a new car
Uses car for Commuting
Does not recommend this car
---
First Subbie but not my Last!
by Ryans First Subbie! from Neshaminy Pa | September 21, 2013
I went from a 2003 Volvo s60 which was my first vehicle my parents gave me.(im 18) To my Subaru wrx base white sedan with black tint. Where do I start im totally in love with my car I have had it for 4 months now and I haven't done anything except for a K&N intake and Tint on my Windows and my personalized plate. im not really into mods like that. I consider myself a driving enthusiast after owning this car ahah!! I wish I would have opted for Premium package for the sunroof but its all good. the car does get quite the looks every where I go even with the tent I honestly love the car and plan on kepping it after college!!
Purchased a new car
Uses car for Just getting around
Does recommend this car
---
Best Driving Value...Period
by Subaru Fan from Boston, MA | August 26, 2013
I'm a car enthusiast. My first experience with a true performance vehicle was in a family member's 1986 Porsche 911 Turbo. I remember the feeling of being pinned to the back of my seat when I hit the throttle and getting a feeling in my gut like when you take off in a roller coaster. I always thought I'd need to pay upwards of 60k to get that feeling in a vehicle I could own, but I've had that experience in my 2013 WRX for about half that price. This is my second Subaru. Just retired my 2000 Impreza RS Coupe which was heavily modified. That was the best car I ever owned hands down. I now have a family (two small children) so knew that I couldn't convince the wife of a traditional performance car and needed one that would have 4 doors for the kids, plenty of cargo space for their stuff, AWD for "safety" and the brand recognition of Subaru for reliability. Oh and it needs to be affordable too. The only cars that fit this description, and I would argue the affordability/reliability aspect, are an Audi S4 and BMW 335. Your looking at 50K easy for one of those two. The WRX delivers in all categories so everyone is happy. This car is simply ridiculous. I have a 2013 Limited with Nav. Leather racing seats are awesome. Nav is a bit clunky, but I can't stand using plug-in units and the Blue tooth is pretty nice as well. Pandora sync's from the I-Phone which is nice as well. In terms of performance, forget it. There are few cars, that can hold a candle to the WRX when it comes to all around performance. Off the line, there are legitimately only a handful of vehicles that can keep up and they are all super-expensive exotics. Low end torque is just silly. This thing could probably tow a boat. Handling is superb, especially in the rain. Its actually almost weird, how sure footed this car is. I had a similar experience in my previous Subaru and living in New England, AWD is a must, but this car is just unreal. The only car I have driven that is better in the snow than my Subaru was a 60K Land Rover, which for the record was an amazing vehicle in its own right. I test drove the STi and that definitely has less body lean, stronger braking than my WRX, but also costs about 8K more and the WRX is actually quicker 0-60, even if only by a few tenths of a second. I have the stock exhaust which emits just the perfect rumble. I've toyed with the idea of a cat-back unit as they sound beastly, but my wife would likely kill me so I'm willing to hold off. I have a 5 door hatch, so seats fold down and there is actually a ton of space for hauling stuff. Styling is starting to get a bit dated so the new model will definitely be welcomed, especially if it looks anything like the concept Subaru just revealed. However, I hope they don't move on from the 5 door as it really offers some nice utility. Larger wheels would definitely look nicer (I had 18"s on my RS), but that might also lead to a bit slower acceleration times as well as more costly to repair/poorer fuel economy. Reliability will need to be tested over time, but my previous Subaru was a champ. No issues other than brakes and one clutch after 140K miles. I was able to get the 2013 WRX Limited w/Nav, including an extension of the bumper to bumper factory warranty to 6 yrs, 100k all for under 31K. I'm sorry, but your not going to get a better performing car with all of that coverage for anything near that price. If you want to feel like you are driving a bonafide race car while still having the practicality of a reliable family car, the WRX must be considered.
Purchased a new car
Uses car for Commuting
Does recommend this car
---
2013 WRX from dream car to reality
by Rahndo from Schofield, WI | June 29, 2013
The 2013 WRX is the most fun car for the money. I was able to lease on and get a great deal with awesome residual value for under 400 a month. Great credit pays big with Subaru leases. I have the limited trim level which includes a sunroof that both slides open and tilts up, heated front seats, and fog lights standard. The light curb weight and 2.5 L Boxer engine paired with a turbo charger produces 265 horsepower which is fun all day. I have gotten better than my advertised fuel economy when simply driving point a to b, and it really doesn't drop the fuel econ when you get on it. I am a sales person at a subaru store and have dreamed about this car for a year and have finally made it a reality and you can too. I strongly suggest if you are in the market for a fast fun car look at the WRX in any year but the 2013 is especially fun and a great value for a loaded up version for under $30,000
Purchased a new car
Uses car for Having fun
Does recommend this car
---
People Who Viewed this Car Also Viewed
Select up to three models to compare with the 2013 Subaru Impreza WRX.
2013 Kia Optima Hybrid
Asking Price Range
$11,642–$21,210
Compare
2014 Subaru Impreza
Asking Price Range
$13,103–$22,951
Compare
2010 Honda Accord
Asking Price Range
$7,754–$15,978
Compare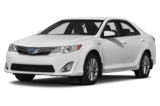 2013 Toyota Camry Hybrid
Asking Price Range
$13,119–$21,019
Compare
2011 Subaru Forester
Asking Price Range
$9,703–$20,467
Compare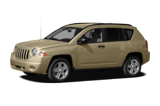 2010 Jeep Compass
Asking Price Range
$6,036–$13,028
Compare
2010 Honda Civic Hybrid
Asking Price Range
$5,353–$13,521
Compare
Featured Services for this Subaru Impreza WRX