Average Ratings
---
12 out of 14 people recommended this car.
---
STI, TOY ON WHEELS
by vwrace2002 from Miami, FL | August 20, 2014
If you are looking for a car where you want to have fun and take your family at the same time, this is the car for you. Please understand when you buy a car like this, you are not buying luxury or fancy materials where you can be pampered; this is a "Performance Car". If I want to enjoy a ride with some luxury, I always can drive my wife's car. When you buy this, you have to know why you are buying it and what you are getting into. My first impression of this car is... it behaves like a bully. You have so much power that every time you put your foot down, a smile comes up at your face. Besides, there is not car with so many technological stuffs at this price where you have the availability to control throttle response, symmetrical AWD, Driver's Control Center Differential, etc. I do have to agree there's too much cheap plastic inside the car but I did not get this for beauty; I've got this for its performance. By the way, I'm not one of those enthusiasm who does not put the car on the track, I do and I really do the necessary maintenance and improvements I think I could put on it as I did with my previous car, a 2002 VW Golf Gti VR6 with 100k miles - 2 doors (it became quite difficult to put three kids at the back of it). Gas? You should not complain about it, it is a performance car; however, you can put 27 mpg highway/21 mpg city if you drive in a civilized manner. It is true there are nicer vehicles out there such as 1M, 3M, Cayman, etc. but you have to go deep in your pockets. My 2014 Subaru Sti fits the bills for my needs. I hope this review helps those who are still on the fence about this mighty machine.
Purchased a new car
Uses car for Commuting
Does recommend this car
---
Fun car
by Car enthusiast from Streamwood il | July 17, 2014
Amazing car and the things it can do I been in love with subaru for a long time and now it's mine!!!
Purchased a new car
Uses car for Having fun
Does recommend this car
---
Great for the money
by Will G. from Monrovia, CA | February 27, 2014
After buying one, having test driven the STI and owned an SRT-4, MR2, and S2000 - this car is great value for the money. I know the interior is lacking but who cares? If you want a fancy interior buy a VW. If you get the purpose of this car and appreciate the balance of comfort and speed then this is the car for you. Get one while you can.
Purchased a new car
Uses car for Transporting family
Does recommend this car
---
Great car
by Scooby from Chicago IL | February 15, 2014
Pros: Great handling Lots of horsepower Nice red stitching inside Bucket seats Amazing instrument cluster display Slick engine bay, hood also extends and auto holds (up) Heated wipers/seats (premium version) but worth it Manual Transmission only :) Cons: Cheap stereo head unit and/or speakers Lack of insulation-road noise Summer tires (awd so who cares lol) MPG - it takes premium and it devours it --Love the car.
Purchased a new car
Uses car for Having fun
Does recommend this car
---
Top of the performance food chain for its price.
by SportsCarGuy3 from Dallas, Tx | February 13, 2014
I bought a brand new 2014 Wrx base sedan for 27 grand in September of last year and it has been the best vehicle I have ever owned which includes Porsche Boxster, 03 Sentra Spec V and 11 Civic Si Sedan . I did not opt for the Sti because it was too stiff for me and the wrx just felt a bit lighter and quicker going to 60. I dont know how that was possible but you need 3rd gear to reach 60 in the Sti and only 2nd gear for the wrx so im sure that has a lot to do with it. Not to mention bigger wheels , suspension and that huge spoiler all make the Sti bulkier it seems. The Wrx though has decent gas mileage(Better than the Sti) for the kind of power the car has and its also good on trips because the suspension while sporty and solid is forgiving on the road. The clutch also feels like silk and I like the nice long throws of the 5-speed. When you want to open it up, it is just a blast ! When the turbo spools up , this car really pins you against the nice racing-inspired seats. Subaru has this car tested to reach 60 in 4.7 seconds and 1/4 mile in just over 13. For 26 grand, that kind of performance beats several other vehicles that are much more expensive. This AWD turbocharged street scorcher is the real deal and I am very proud to be the owner of this exhilarating machine .The only negative thing I will say about this car is the radio volume is terrible but the sweet sound of the boxer engine makes up for it. I recommend this to anyone who is looking for a 4 door sports car that is safe and reliable with great performance who also might be on a budget. You just cant go wrong here.
Purchased a new car
Uses car for Just getting around
Does recommend this car
---
fun car for sure
by outdoorsie from | January 29, 2014
if you want something that is a blast to drive, great cargo room, this is the car. I have 3 kids and they all fit in fine. load all my gear and that fits fine as well. this car is amazing. all for right at 25k which makes it that much better
Purchased a new car
Uses car for N/A
Does recommend this car
---
What a nice ride
by 2014 WRX Owner from Chicago | January 17, 2014
Wow... This car is a nice dependable car. I wanted dependable car with a kick and this is the perfect car. The best buy for 25,000. When I was looking for a car, i wanted an all wheel drive but i did not want an suv. I always liked cars and this was perfect. I live in illinois and we get a lot of snow here so i wanted to be ready for anything. This is the best choice i made in a long time AWD car is very nice. when it snows i love racing off the line at a light.... it just sticks and goes. love it
Purchased a new car
Uses car for Commuting
Does recommend this car
---
WRX STI ROX
by IMSA racer from Tahoe | January 9, 2014
The WRX STI ROCKS!!! If you live snow put on a set bridgetone blizziq snow tire This is the closet you will get to driving a snow mobile on the street. Before this I was factory team driver for Porcshe in the ALMS an had a custom all wheel drive GT2. The Subi cost about 1/4 price. GREAT CAR FOR THE $
Purchased a new car
Uses car for Outdoor sports (hiking, cycling, etc.)
Does recommend this car
---
Love it!
by Grace from Mid-Atlantic region | January 2, 2014
OK, I'm just an average driver that mostly use the car to go to work, shop and the occasional drive out of town. So I won't be able to give a review on the technical aspects of the car. Prior to the 2014 model, I've drove the 2005 version of the same car for 8 years. It was a very good 8 years. It handled wonderfully in all types of weather. It is fun to drive, and very useful. I decided to upgrade to the 2014 version and am very pleased. Shifting is LOTS smoother than the 2005 version, the interior is re-designed to fit taller people than me. Haha, people over the height of 5'7" had trouble fitting on the passenger side. I'm 5'2", so it was no big deal for me. :) SO far, the driving experience has been wonderful. Handles all my reactions to the road and regular driving experience perfectly. I have no complaints. Would be good to keep some funds aside for some maintenance stuff. Over the 8 years of ownership, I went thru 1 clutch, a few sets of brakes, and a few sets of tires. The OEM tires aren't that great in slippery weather. So that may be the first thing to consider. Have fun!
Purchased a new car
Uses car for Just getting around
Does recommend this car
---
Impressed
by Viper Owner from South Orange County, CA | December 20, 2013
I have driven performance cars for years. From a modified 69 Olds 442 with 830hp and 650 pounds feet of torque to my 2005 rag top viper which is also modified. I test drove the WRX and I was impressed with the stability of the vehicle and its' road sense. I was blown away with how responsive the engine/turbo were and how easy it was to quick shift through the gears. Very responsive clutch. After the tires are heated up the vehicle caresses corners with ease and without no more body roll than a porsche, viper or any other Italian vehicles I have also driven. The breaking system is awesome. I read the responses of other people and to say the car is poorly built and doesn't handle is absurd. I am impressed with ergonomics and the price is amazing for this much vehicle. Subaru knows what they are doing. I would recommend this vehicle without question.
Purchased a new car
Uses car for Just getting around
Does recommend this car
---
People Who Viewed this Car Also Viewed
Select up to three models to compare with the 2014 Subaru Impreza WRX.
2014 Volkswagen Passat
Asking Price Range
$10,238–$20,434
Compare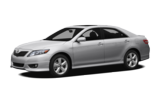 2011 Toyota Camry
Asking Price Range
$7,675–$15,615
Compare
2014 Subaru Impreza
Asking Price Range
$13,102–$22,930
Compare
2013 Volkswagen Jetta SportWagen
Asking Price Range
$9,512–$20,064
Compare
2011 Mazda Mazda3
Asking Price Range
$6,207–$14,195
Compare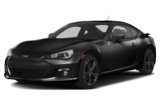 2016 Subaru BRZ
Starting MSRP
$25,395–$27,690
Compare
Featured Services for this Subaru Impreza WRX