Average Ratings
---
33 out of 38 people recommended this car.
---
Best Car I've Owned
by Subaru Lover from Chicago, IL | August 24, 2013
I bought my 2008 Subaru Impreza STI used with 36k miles. I have it for 2 months now, and it is the best car I have owned. It has enough cargo space, seats are comfortable, and the perfomance is just outstanding. The older STI's had harder suspensions, but in 2008s they improved. It is really comfortable. Everything is great, but the gas milage could be just a little bit better. Sometimes I even get 17mgp on a highway when pushing the car. But it is my fault. GREAT CAR
Purchased a new car
Uses car for Commuting
Does recommend this car
---
A brilliant purchase
by zachattack from Sacramento, CA | April 27, 2013
I dont understand why more people don't buy Subaru cars. Their technology is genius. You will never find a more efficient AWD car for the money. The term 'symmetrical' explains it all. Well balanced in every way.
Purchased a new car
Uses car for Commuting
Does recommend this car
---
the car my son liked(he's 17)
by 4th subaru buyer from | April 13, 2013
this is the first subaru/impreza I have purchased and purchased used. These cars(subarus) really hold their value and I can see why. They are very dependable. efficient and roomy,for a small car.My son wanted the impreza hatchback model,he liked the styling andafter driving it the way it felt on the road. Owning 3 subaru forresters before buying this car for him,this is smaller,subarus entry level vehicle but comes with alot of extras. I believe this will be a good first car for my son, going on past experience with the subarus our entire family has.
Purchased a new car
Uses car for N/A
Does recommend this car
---
Great car
by SubieDon from Tacoma, WA | January 25, 2013
Best bang for your buck. Runs great, sounds great, looks great. Much better performance than any other car out there for that price!
Purchased a new car
Uses car for Just getting around
Does recommend this car
---
Not what I expected
by PJ from Boston, MA | October 13, 2012
I bought this car new. I had few issues with it over the last four years and the overall quality is underwhelming. The major problem was the blown head gasket - seems to be a design problem that has not been addressed since 2.5i engine has been introduced. Very expensive repair since it is very labor intensive, and it should not happen on 4 year old vehicle. Few other issues - brakes are sub-par , had to change front rotors at 34k, rear brakes are drum (c'mon it is 2008 not 1978...). The car had a recall - for the computer re-flashing that was supposed to make it better, but actually made the vehicle a lot more sluggish, and the fuel economy dropped by 3-5 mpg - unacceptable, the technician did not even asked whether I want this re-flash or not. Overall car has a lot of body roll (Subaru saved on anti roll bar in their base model) and the suspension is softer than I would have liked. Car stereo is a joke. Not a bad vehicle, but not much fun either. On a positive note service has been good (except the recall issue).
Purchased a new car
Uses car for Commuting
Does not recommend this car
---
Good Little Car....
by KGone from Eastern NE | August 23, 2012
2008 Subaru Impreza 2.5i premium wagon was my first brand new car. I had it for alsmost 5 years before it was time to upgrade (due to family expansion..:)) Anyway, it was a solid, reliable car for almost 5 years. The only two issues were the blinker light went out and the rear wiper rubber broke off and both were replaced under warranty. No other issues after that. I only did oil changes very religiously (synthetic) and rotated tires. Ran like a champ. No other maintenance was done other than changing the air filter twice. Could use more power especially when 4 grown ups are in the car and going uphill. Wind noise wasn't an issue but I noticed that after I upgraded into a new vehicle. Gas mileage could be better which I am sure the newer model addressed. However, I don't really like the new design. There is also a bit of body roll but for most drivers should be a non issue. Head lights a little dull as well but didn't matter to me. Most of the time as I was paying attention to the road anyway! Brakes well and wet weather and snow performance is excellent. Being a taller and slightly bigger person, I thought the seats were very comfortable...and back seats were good for two people/two infant seats. After 5 years, when I traded my car there were no rattles whatsoever. Felt solid. I miss my subie...but it had to go! We took multiple long trips 1K miles or more in this car with no issues... Hope this helps. If you are looking for a used car a low mileage 40K-50K would be a good buy. Enjoy!
Purchased a new car
Uses car for Commuting
Does recommend this car
---
subielove
by subielove from latham ny | August 4, 2012
this was my 2nd subaru and I loved everything about it never any check engine lights or recalls or seansor issues with this car ever. i have put very min. money into maintaining this car oil changes and tire rotations thats about all. snow dirt sand corn fields gravel this car has seen it all and nothing can stop it!!!! subielove!!!
Purchased a new car
Uses car for Having fun
Does recommend this car
---
So happy!
by lazadar from Ithaca, NY | June 30, 2012
Bought a used 2008 2.5i base impreza hatchback. It was in excellent condition (thanks Ray at Ridge Road Imports!), 34,000 miles, 14K. I LOVE IT! People think it's new, it's so sporty. Manual transmission is very responsive--I could never automatic. Got me through a very wet and sloppy winter--lots of steep hills where I live. 32MPG highway. Yay!
Purchased a new car
Uses car for Just getting around
Does recommend this car
---
My wife's Subaru
by Steve184 from Jackson, nj | May 14, 2012
I was really happy when we brought home our Impreza wagon. I laughed when I saw the Lexus model that looked just like ours without AWD. I was grateful the Christmas Eve that our Subaru got us safely home and I was in awe to see how it could climb our hill in 24 inches of snow. My only problem came after I brought her in for minor EM re-program which Subaru insisted would not affect anything in drive ability or MPG. Since then, I lost at least 2 MPG and in our times, that was big. I asked the dealer if there was a fix but they denied the problem. The problem exists. Just look at that Internet. All that aside, we still love our Subaru and would buy another.
Purchased a new car
Uses car for Commuting
Does recommend this car
---
Nothing but problems
by HannahT from Hastings, MI | January 9, 2012
Bought my car two months ago. $17000 with 50,000 miles. WRX is my dream car but being on 22, this is what I could afford. I have had nothing but problems. It has been in the shop three times and they have no idea what is wrong. It has a misfire on all cylinders and the check engine light is on. I will never buy a Subaru again.
Purchased a new car
Uses car for Commuting
Does not recommend this car
---
People Who Viewed this Car Also Viewed
Select up to three models to compare with the 2008 Subaru Impreza WRX STi.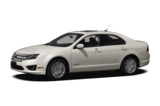 2010 Ford Fusion Hybrid
Asking Price Range
$6,579–$14,939
Compare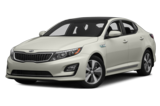 2014 Kia Optima Hybrid
Asking Price Range
$13,549–$21,097
Compare
2012 Kia Optima
Asking Price Range
$9,109–$18,149
Compare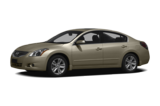 2011 Nissan Altima
Asking Price Range
$6,770–$14,714
Compare
2013 Toyota Camry
Asking Price Range
$11,858–$19,586
Compare
2010 Nissan Rogue
Asking Price Range
$6,928–$14,652
Compare
2014 Nissan Juke
Asking Price Range
$13,132–$21,740
Compare
2010 Hyundai Sonata
Asking Price Range
$4,114–$12,018
Compare
Featured Services for this Subaru Impreza WRX STi