Average Ratings
---
19 out of 19 people recommended this car.
---
My First Subaru
by CaliboyRay from Sacramento, CA | May 6, 2015
PLEASE NOTE, THESE EXPERIENCES WERE WITH MY CAR AND THIS IS MY PERSONAL OPINION FROM EXPERIENCE I bought this car after doing extensive research because I needed a vehicle to commute from home to my frustrating low wage job (2hr journey max) and I must say its great. Since this is the base model I bought, I cant class it as fast, but it does provide a sporty feel and style. -here's the run down- -the tiptronic system is a bit jerky on the highway for some reason but perfect for small roads since you can lower the revs at any time to save fuel unlike some other cars. for highway runs, just stick to general the automatic - i get about 25-28 MPG and my weekly gas bill is about $20 or less, but thats all down to my driving style (calm). my car came with an eco mode which does some witchcraft and increases my MPG to around 30 -for highways or casual runs, its super comfortable and stable. this may be the best and most comfortable inexpensive car I've ever been in. the car has airbags airbags for front and back passengers and driver as standard. also ABS and EDC came as standard too. as far as i can tell, parts are easy and cheap to get. you can even add your car to Amazon.com's garage and obtain the parts you needed. its completely reliable compared to the older models. from 2009 Subaru decided to make their cars more for the average joe and less for rally type style ( unless you buy a WRX or STI) Overall the car is great and for the few moments to and from home, i can forget about the stress of a hectic job and part time school. its a wonderful drive and I would recommend it to everyone as a first car .. ya buddy, im that confident in it. ---CaliboyRay
Purchased a new car
Uses car for Commuting
Does recommend this car
---
One of the Best Vehicles
by SubaruJunkie from Bristol, VA | May 7, 2013
This is my third car and the only reason why I got it was because I needed something AWD/4WD to get back and forth from school and work during the winter months. I have to say, this car has outperformed any others that I have owned! Very quick, very reliable and very comfortable to ride in for long trips and it's very easy to pass other vehicles on the highway. I average around 27 MPG with this car, which is expected because of the added weight of the AWD system (and I'm a bit of a leadfoot.) There were several bad snow storms where I live and the car took the roads very nice and smooth on those bad days, no problems with slipping or sliding around (as long as you go way under the speed limit). I did have some troubles when I first got the car (used) the windows were rolling up and down VERY slow and there was one night where the window wouldn't go up at all. Took it to the dealer the next morning and the problem was fixed! Apparently, the windows needed greased up or something of the sort. I DO wish this car had a better sound system and I'd like to be able to turn it up a bit without it sounding distorted and vibrating like crazy. And I have also noticed that if you have the A/C on high for a long time, it can really suck up the gas (more than usual), but this doesn't seem to be such a big problem. I bought this car in January '13 with 58,000 (exactly) and it now has almost 65,000 miles. Overall, this is a fantastic car and I would recommend it to ANYONE. I would also recommend investing in an upgraded sound system for a full experience of what this car is capable of.
Purchased a new car
Uses car for Work
Does recommend this car
---
My first Subaru, 09 WRX Sedan, found my dream car!
by Ryno from Minnesota | March 22, 2012
Bought at model year end. Dark grey metallic, great color I constantly get compliments. Installed Perrin turbo back exhuast and got it custom road tuned. Dynoed at 289 HP and 301 torque at the wheels! This car smokes stock STi's and 90% of the cars on the road. How many all wheel drive cars with almost 300 wheel HP get 26mpg like my Subie?! Love the styling, it is a sleeper, beamers and rice rockets never see the beatdown coming! Running steel wheels with dunlop snows in the Minnesota winters. Unstoppable in the snow. I go out during snow storms to play and try to get stuck but never have. Even with the low ground clearance you can rock it out of almost any snow condition. Pros= too many to list. Buy one, you will never go back. I was surprised to see how devoted and proud Subaru owners are, I get waves from fellow Subie drivers almost everytime I take her out for a run.
Purchased a new car
Uses car for Having fun
Does recommend this car
---
My Subaru
by Thunder from Ohio | February 14, 2012
Excellent car,30 mpg and AWD ! WOW,everything about My Subaru is great,the fit & finish,performance& handling.
Purchased a new car
Uses car for Just getting around
Does recommend this car
---
very good car
by subaru keeper from allentown PA | January 30, 2012
09 subaru impreza.all wheel drive works great in snow and handles great in the rain as well.car feels real tight even with 20,000 miles on it.the interior is nice and comfy.has good power,gets up and goes.no complaints.the only down side is gas mileage with the all wheel drive is only about 25 mpg
Purchased a new car
Uses car for Transporting family
Does recommend this car
---
Subaru Impreza
by Drcthru from Jacksonville, NC | October 10, 2011
I bought a Subaru Impreza because it was the only inexpensive mid-size with 4WD. At first I thought it was underperfoming. As I compared it to similar cars, especially a Mustang covertible, I found it to be a well handling and with sufficient power for my needs. I plan to keep it forever or death.
Purchased a new car
Uses car for Commuting
Does recommend this car
---
Very reliable vehicle
by Subaru enthusiast from Vancouver, WA | September 30, 2011
For the size of the vehicle, the impreza handles great with a smooth ride, acceleration, and handling. It has enough power to accelerate quickly. A very reliable vehicle with no problems. I have the 4 speed automatic sport shift transmission which can be driven like a manual. The transmission is strong and reliable, engine runs sound, and brakes still feel great. The 2009 has been a great car and very comfortable ride. Gets excellent gas mileage for all wheel drive as I've got 32mpg on the interstate driving across country. The worse I've had was 23 in the city.
Purchased a new car
Uses car for Commuting
Does recommend this car
---
Imprezza Outback Sport
by SubaruV from Covington, Ky | May 25, 2011
This was my second Subaru purchase. We had just purchased the 7-seater Tribeca, and wanted a 2nd car to tote around in. The Imprezza Outback Sport in the answer. Love how it hugs the road and its sleek sporty appearance. Averaging about 22mpg, with more city vs. highway miles. I have definitely become a fan of the Subaru, and now know why the catch phrase"love the car you drive"
Purchased a new car
Uses car for Transporting family
Does recommend this car
---
Sports Car Meets Snow Cat
by Daily Spirited Driver from Minneapolis, MN | August 11, 2010
I live in MN. My $27k car is faster than $60k BMW and Porsche vehicles, has beautiful AWD, and can not only be used year round, I actually LOOK FORWARD to the winter here. With some blizzaks and traction control off, I've never had so much fun in the winter. Summer is a blast as well with the very sticky stock summer tires they come with. Oh ya, I can fit 2 bikes and a subwoofer with room to spare. 5dr is the only way to go.
Purchased a new car
Uses car for Commuting
Does recommend this car
---
Reliable in the Snow; cheap interior
by Still looking for the right car from | March 24, 2010
I didn't have a lot of money to spend on a dependable AWD vehicle for those inclement northern Ohio winters. The Subaru Impreza ended up being my choice. If it's reliable transportation in snowy conditions that you're seeking and you don't have a lot of money to make that happen, this is a fine investment. It cuts through the snow effortlessly and does so with a little bit of zoom to boot. Inside the car is lacking in almost every way. For the entry level hatch, the fit and finish are mediocre with a lot of cracking and rattling in the unpadded dash. The driver's seat is already starting to show wear after one year and the stereo is anemic for those who love to rock. Gas mileage is also disappointing. If you need the extra space and have a little more cash, the Forester will give you equal gas mileage but give you more room. In short, this is an affordable car that does a great job in the weather. If that's what you need, you will be very well served. Know, however, that this is about all you're getting.
Purchased a new car
Uses car for N/A
Does recommend this car
---
People Who Viewed this Car Also Viewed
Select up to three models to compare with the 2009 Subaru Impreza WRX STi.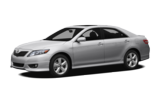 2011 Toyota Camry
Asking Price Range
$7,673–$15,605
Compare
2013 Kia Optima
Asking Price Range
$9,994–$21,694
Compare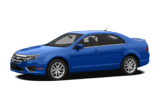 2011 Ford Fusion
Asking Price Range
$6,198–$14,670
Compare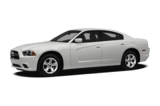 2012 Dodge Charger
Asking Price Range
$8,337–$28,817
Compare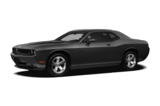 2010 Dodge Challenger
Asking Price Range
$10,064–$32,736
Compare
2013 Kia Optima Hybrid
Asking Price Range
$11,616–$21,212
Compare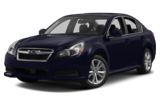 2013 Subaru Legacy
Asking Price Range
$11,555–$21,711
Compare
Featured Services for this Subaru Impreza WRX STi